GIFTS
Gifts for those who love their beer at a session strength! Our range of gifting offers are perfect for any occasion, and you can add a gift message that we will include upon delivery. All of our decorative packaging is 100% recycled.
---
THE SMALL BEER TASTING SERIES
Introducing a six month journey through the malt spectrum, where each delivery is paired with bespoke tasting videos from founders James & Felix. Buy as a gift for yourself or a loved one and join us on a journey that's tailored for beer fans looking to enjoy something new. Our varied range of classic beer styles showcases just how much there is to discover below 2.8% ABV.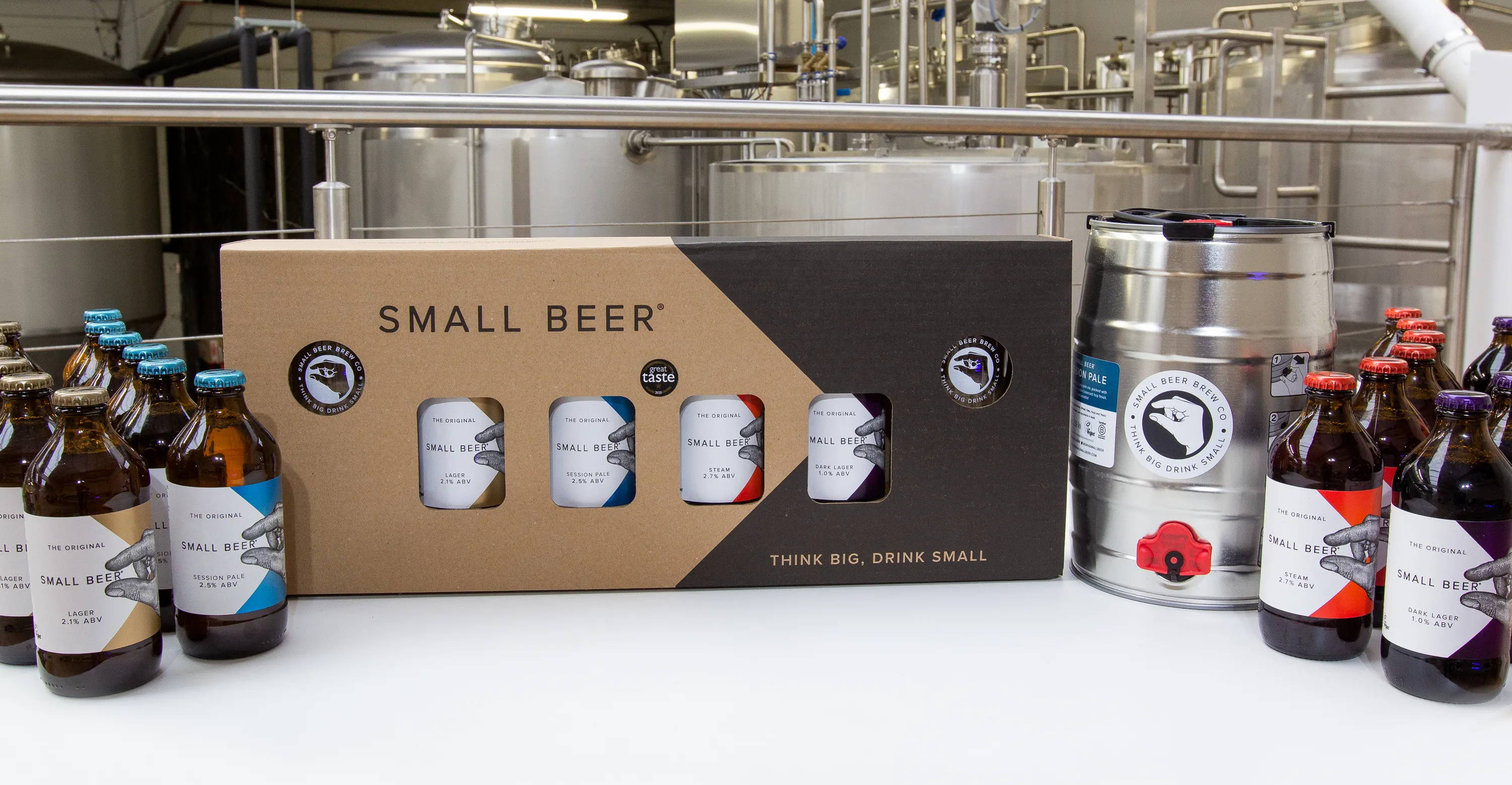 ---
Looking to reward the whole team? Whether it be shipping to numerous addresses, making it personal with a card, or a gift tag with your company logo, we can help! Just send us an email to
info@smallbeer.co
with the subject line 'Corporate Gifting' or pick up the phone to us here at the Brewery: 020 7096 2353 to discuss all of your options with a member of our team!
After all, nothing quite says it like beer.