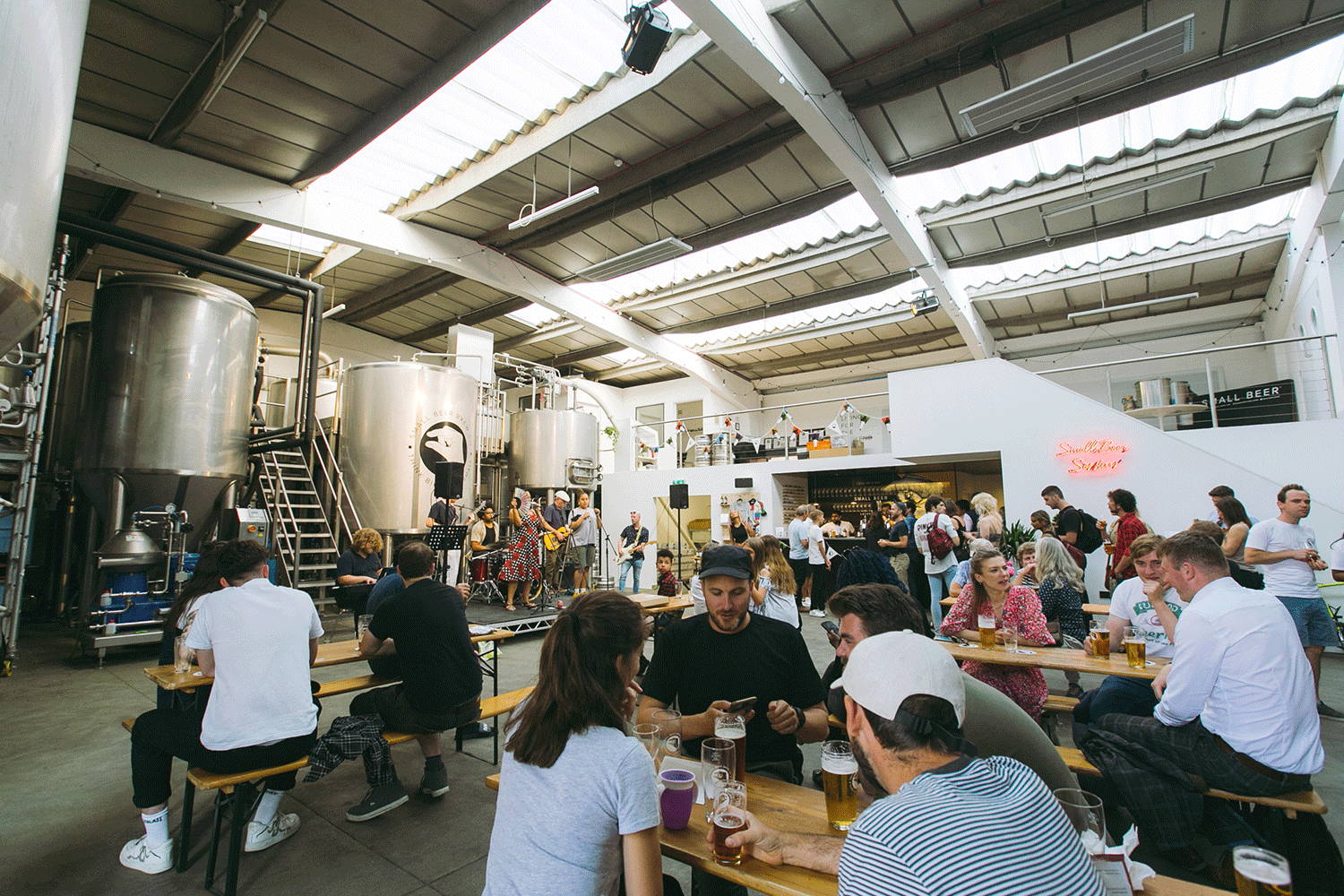 The Small Beer taproom is the latest addition to the Bermondsey beer mile.
Located a stone's throw from South Bermondsey station, our beautiful home is open five days a week for you to enjoy fresh Small Beer on tap and other delicious drinks.
WED - FRI
SATURDAY
SUN - TUE 
16:00 - 22:00
12:00 - 22:00
CLOSED
Please note: Occasionally our taproom hours may change, or the space will be reserved for a private event. Please check our event schedule below and the Small Beer Taproom on Instagram for updates.
Address: 70-72 Verney Road, London, SE16 3DH
You can walk to our taproom from several train stations:
South Bermondsey Rail Station (5 mins)
Surrey Quays Rail Station (15 mins)
Bermondsey Underground Station (22 mins)
The Small Beer brewery is an 11-minute walk from The Den, the home of Millwall FC, which makes our taproom one of the best Millwall pubs for Saturday match days and evening kick-offs.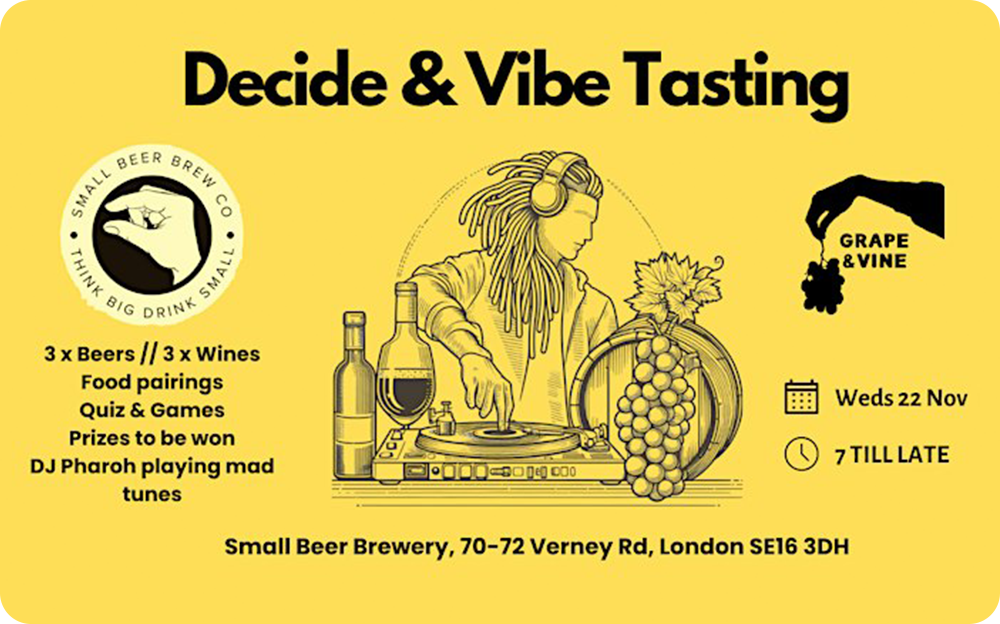 A night of beer vs. wine! Challenge your mates with our Decide & Vibe Tasting. DJ Pharoh on the mix till late.
Wednesday 22 November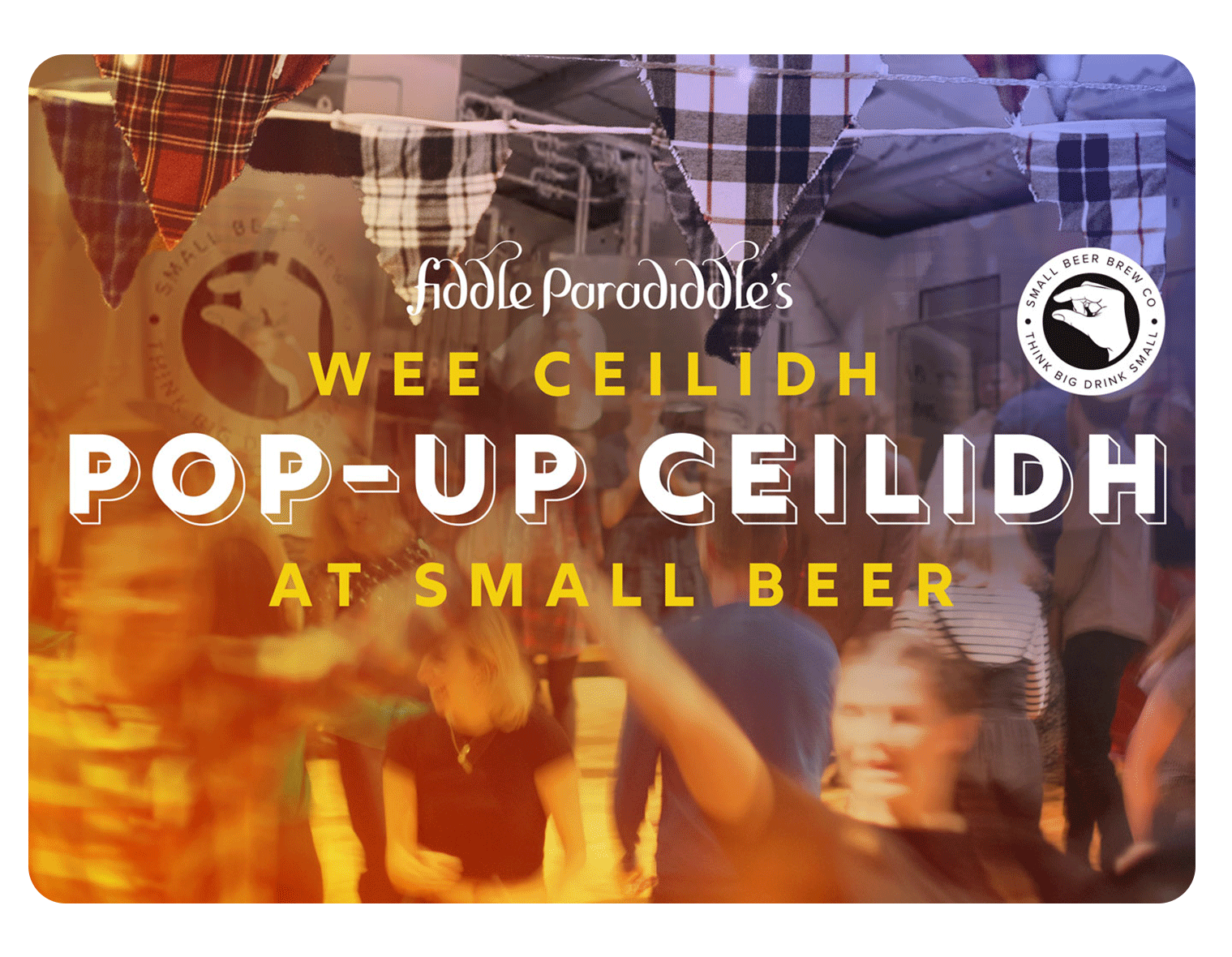 London's wildest ceilidh band hosts infectious nights of fun, drinks and ceilidh dancing. Whether you're a complete beginner or a dancing champ, head down to one of Fiddle Paradiddle's pop-up ceilidh for a roof-raising evening.
Next dates: 24 November, 3 February...
Corpsing Comedy is a free monthly murder mystery standup night. Catch a mix of London's rising standup stars spin their best alibis (and tell a few jokes) and help our resident detective Joe May solve the case.
Next dates: 14 December, 11 January...
Come dance with the Sassenachs Ceilidh Band. Whether it's your first ceilidh or your one hundred and first, you'll have an amazing time at this wild night.
15 December

Always below 2.8% ABV, we brew great-tasting beers that let you embody the true Small Beer ethos of Living for the Week.
Beers currently on keg:
Small Beer Lager (2.1%)
Small Beer Session Pale (2.5%)
Small Beer IPA (2.3%)
Small Beer Hazy (2.6%)
Beers currently on cask:
Other drinks available: Gin & Tonic, Vodka & Mixer, Rum & Mixer, Negroni, Red Wine, White Wine, Prosecco.
Order food in: We've partnered with Growth Kitchen to offer anyone drinking in at our taproom the chance to order restaurant quality food to our brewery to accompany your delicious beers. Explore the menu here.
Our brewery is available to book for your private party, meeting or wedding. To make an enquiry, please get in touch with our taproom manager Oscar, using the details below:
T. 020 7096 2353
E. events@smallbeer.co
Hire our London brewery for your wedding reception

Our industrial chic brewery in Bermondsey works perfectly as a large event space for specacular weddings and parties.
When is the Small Beer taproom open?
The Small Beer Taproom is open every week from Wednesday to Saturday. On weekdays, we're open from 4pm to 10pm. If you're visiting at the weekend: we're open all day on Saturday, from midday to 10pm.
Is Small Beer on the Bermondsey Beer Mile?
The Small Beer brewery and taproom is close to several craft breweries and bottle shops that make up the Bermondsey Beer Mile. If you're tackling the Bermondsey Beer Mile on a Saturday, we recommend starting in the Small Beer taproom, and then making your way up to London Bridge, where your food and public transport options are plentiful. Alternatively, you can do it the other way around, kicking things off on Druid Street and ending your day in South Bermondsey, where you can visit Four Pure and Small Beer before closing time at 10pm.
Is the Small Beer Taproom available for private hire?
Our brewery and taproom in South London is a large open space that is perfect for parties, weddings, corporate events and more. For more information on private hire, please enquire about corporate parties or brewery weddings.