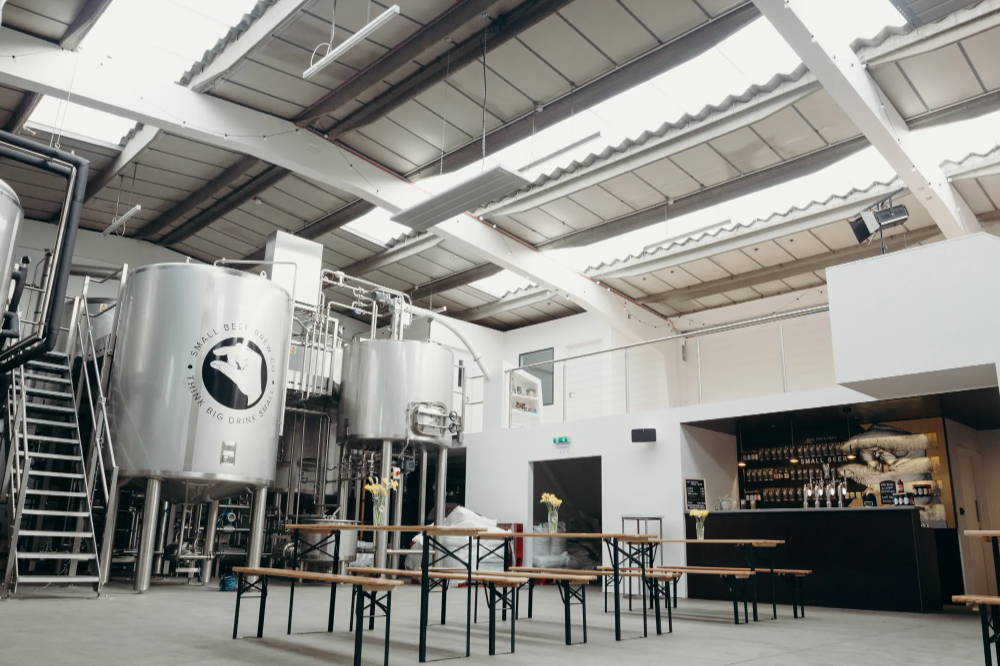 The Small Beer Taproom in South Bermondsey is a fun and friendly space to drink brewery-fresh draught beer without any of the bleary-eyed consequences.
find us

→
HOURS →
MON - TUES CLOSED
WED - FRI 16:00 - 22:00
SAT 12:00 - 22:00
SUN 12:00 - 17:30
---
We're located close to the Bermondsey Beer Mile and we're open from Wednesday through to Sunday, with rotating entertainment and an exciting lineup of local street food vendors.
With a capacity of 150 people, there's plenty of space to drink beers, meet friends and play a vrange of board games and bar sports. Our brewery is also home our beloved Lulu, a vintage Rover Mini painted in tropical blue, which doubles up as our travelling Mini Bar for events around the UK.
---
70-72 Verney Road, London, SE16 3DH
South Bermondsey (5 mins walk)
Bermondsey (15 mins walk)
Surrey Quays (15 mins walk)
Always below 2.8% ABV, we brew all of our beers at a true session-strength that lets you embody our ethos of Living for the Week.
Beers currently on keg:
Small Beer Lager (2.1%)
Small Beer Session Pale (2.5%)
Small Beer IPA (2.3%)
Small Beer Dark Lager (1%)
Beers currently on cask
We also have a selection of wines, cocktails and non-alcoholic options.
The brewery is available to book for your private party, meeting or wedding.
Please call 020 7096 2353 or email: events@smallbeer.co
Hire our London brewery for your wedding reception

Our industrial chic brewery in Bermondsey works perfectly as a large event space for specacular weddings and parties.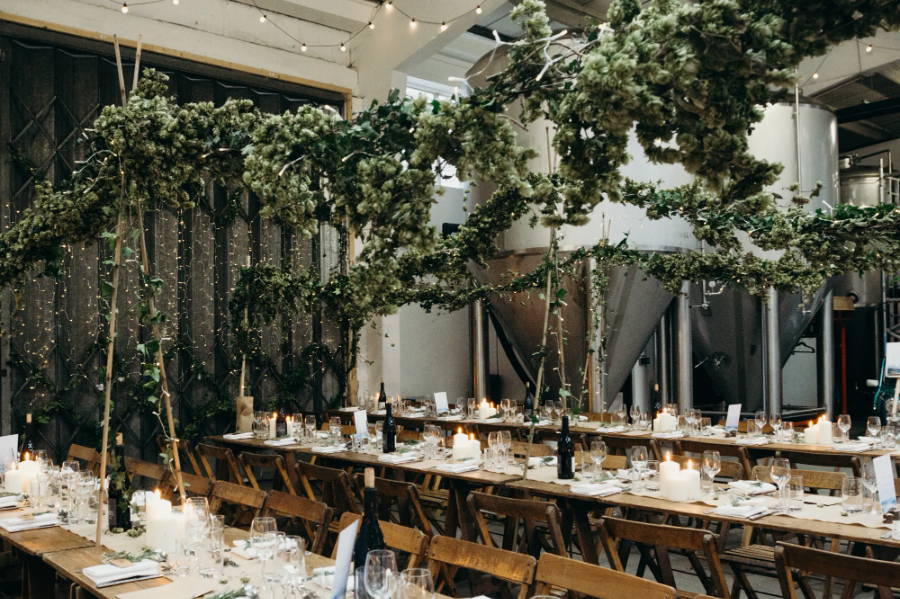 When is the Small Beer taproom open?
The Small Beer Taproom is open every week from Wednesday to Sunday. On weekdays, we're open from 4pm to 10pm. If you're visiting at the weekend: we're open all day on Saturday, from midday to 10pm, and from midday to 5:30pm on Sunday.
Is Small Beer on the Bermondsey Beer Mile?
The Small Beer brewery and taproom is close to several craft breweries and bottle shops that make up the Bermondsey Beer Mile. If you're tackling the Bermondsey Beer Mile on a Saturday, we recommend starting in the Small Beer taproom, and then making your way up to London Bridge, where your food and public transport options are plentiful. Alternatively, you can do it the other way around, kicking things off on Druid Street and ending your day in South Bermondsey, where you can visit Four Pure and Small Beer before closing time at 10pm.
Is the Small Beer Taproom available for private hire?
Our brewery and taproom in South London is a large open space that is perfect for parties, weddings, corporate events and more. Please take a look at our venue hire page to find more information and to enquire about booking.