12 Beer Gifts of Christmas
Christmas is a time for giving, and that means gifting a loved one something they will enjoy. For many beer lovers, there is no better gift than the gift of beer. At Small Beer, we have a thoughtfully curated gifting range so that you can share the joy of lower alcohol beer, as well as the magic of a Christmas with no hangover in sight!
So, without further ado, let us take you through 12 beer gifts of Christmas, the Small Beer way…
CHRISTMAS BEER GIFT #1
Mixed Small Beer Case with Branded Glassware
Our Small Beer Mixed Case with Branded Glassware offers everything you need to stock up the fridge this Christmas, paired with branded half pint glasses to enjoy the Small Beer experience in style.
You can order this Christmas beer gift as a pack of 24 or a pack of 12. Both options include the core range of our classic Small Beer styles, including Lager, Session Pale, Steam and Dark Lager. A truly perfect Christmas beer gift.
CHRISTMAS BEER GIFT #2
Small Beer Gift Pack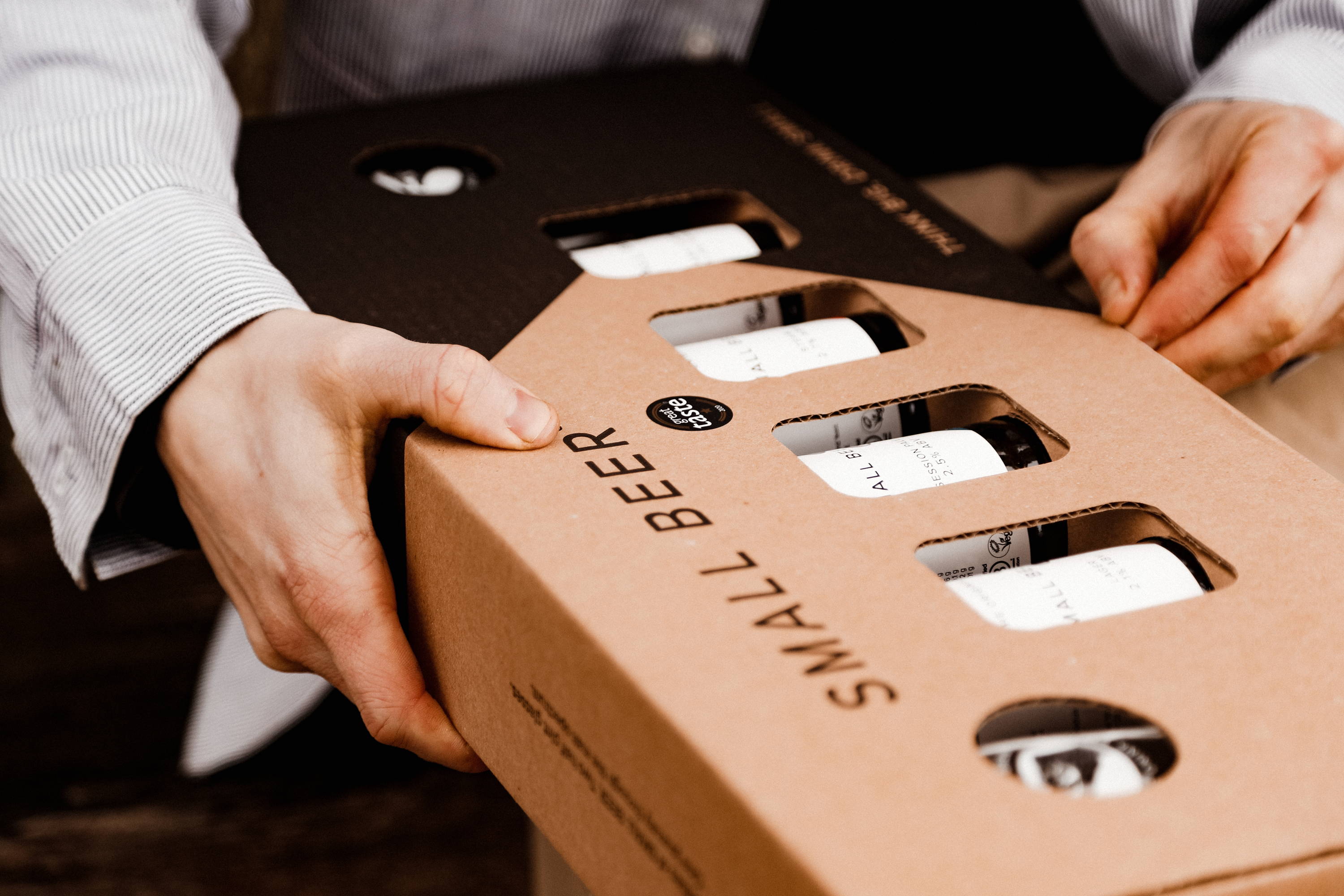 This Christmas beer gift takes the drinker on a journey through the malt spectrum encased in bespoke packaging that shares some of our story. Again, offering our core range of Small Beers, including the Lager, Session Pale, Steam Beer & Dark Lager. The Small Beer Gift Pack makes for a truly thoughtful Christmas beer gift for those looking to discover something new.
This unique Christmas beer gift really is the perfect option to surprise someone with this festive period.
CHRISTMAS BEER GIFT #3
Small Beer Taster Pack with Tote Bag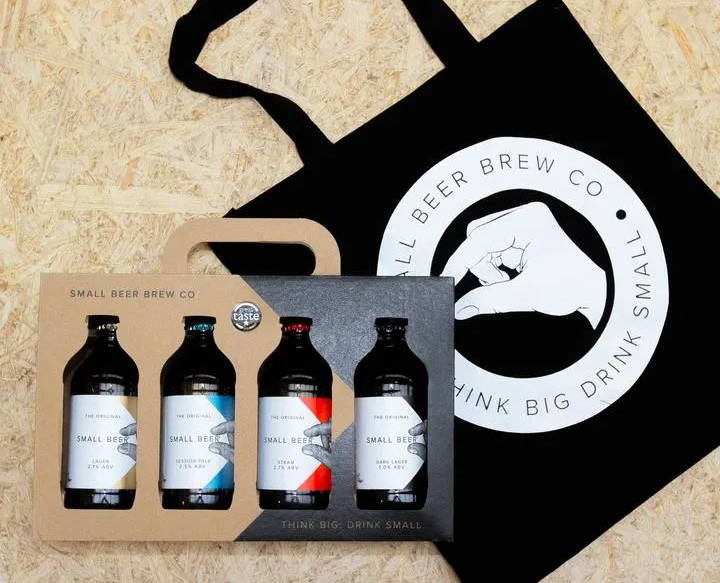 The Small Beer Taster Pack with a Tote Bag is another gift option that introduces our core range of lower alcohol Small Beer. It's the perfect Christmas beer gift to experience everything our beer has to offer and even better, it comes in 100% recycled packaging.
The tote bag has been specifically designed to last, with strong handles and a bespoke 'small pocket' to keep things easily to hand.
CHRISTMAS BEER GIFT #4
5L Mini Keg - Session Pale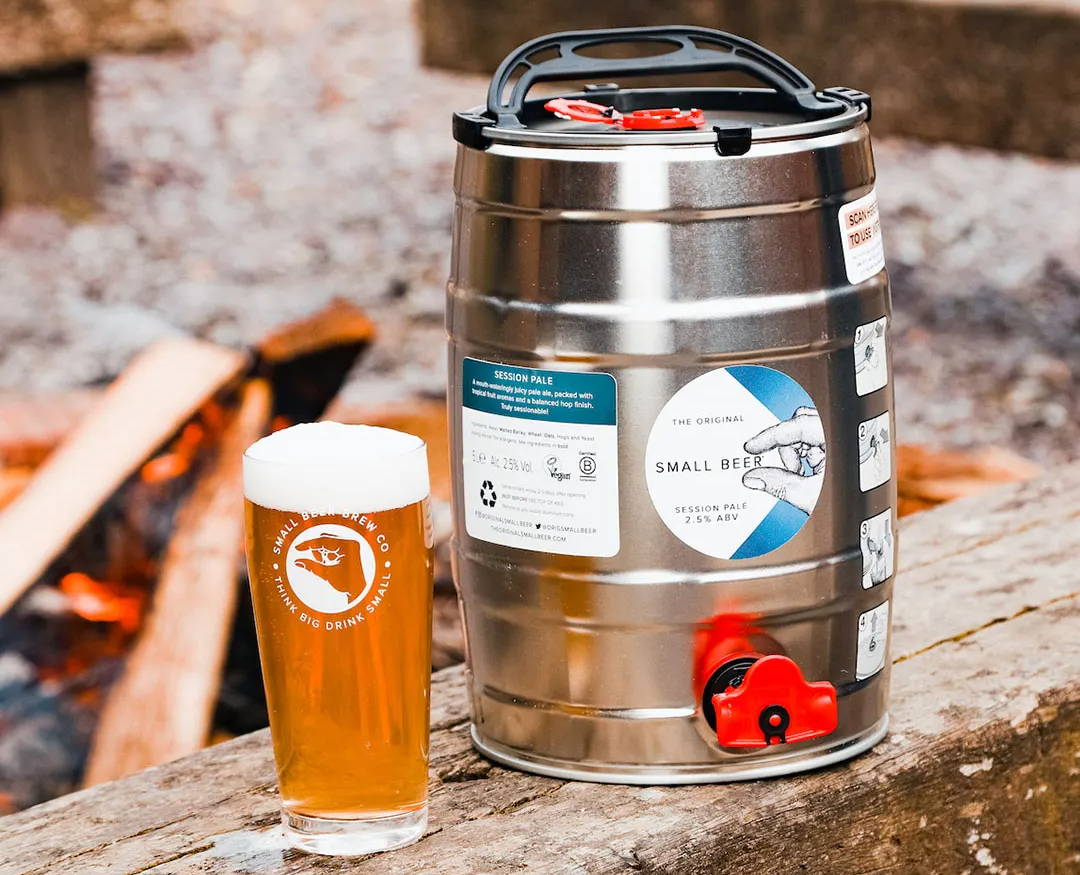 This Christmas beer gift offers the gift of draught beer at home this festive season. The same, great tasting Small Beer, poured fresh from a 5L Mini Keg in the comfort of your own home. This particular 5L Mini Keg of our popular Session Pale brings a burst of juicy tropical notes to quench your Christmas thirst.
With a convenient carry-handle and no extra equipment required, this Christmas beer gift can be taken round to friends and/or family members to share the Small Beer joy!
CHRISTMAS BEER GIFT #5
5L Mini Keg - Steam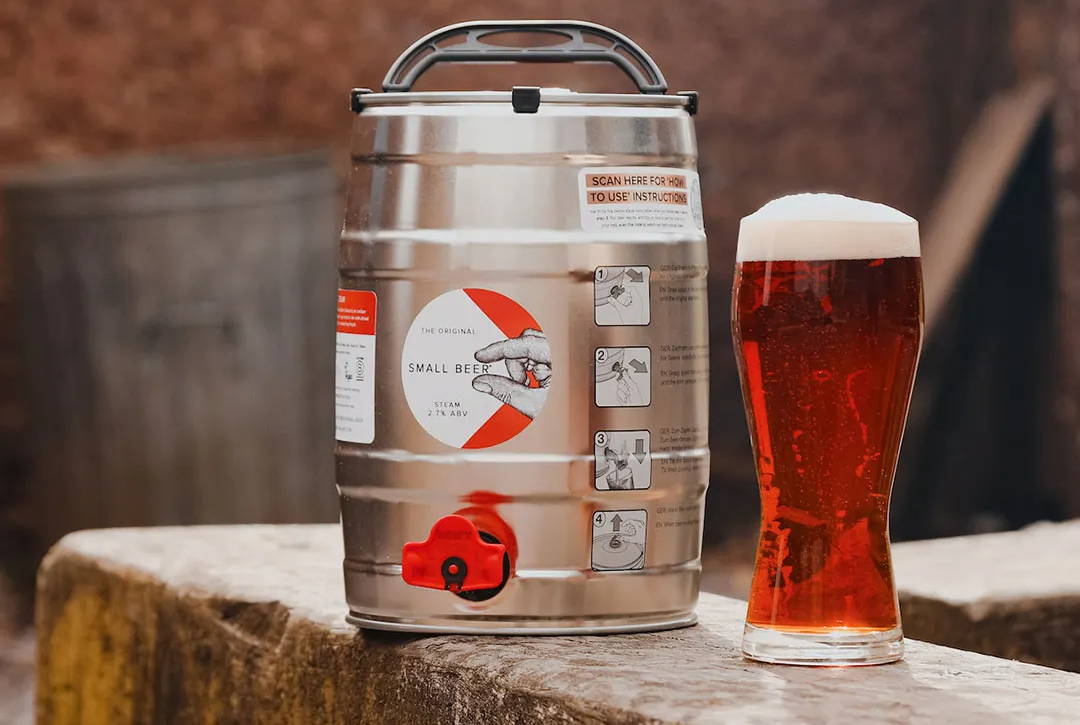 As well as our Session Pale 5L Mini Keg, you can also give the gift of our Steam on draught. With each Mini Keg serving 9 pints of our glorious rye, amber beer with a lager finish, all the colours and flavours of Chrimstas are quite literally on tap for you to enjoy, making it the ideal Christmas beer gift for any beer lover.
CHRISTMAS BEER GIFT #6
Mixed Case of Small Beer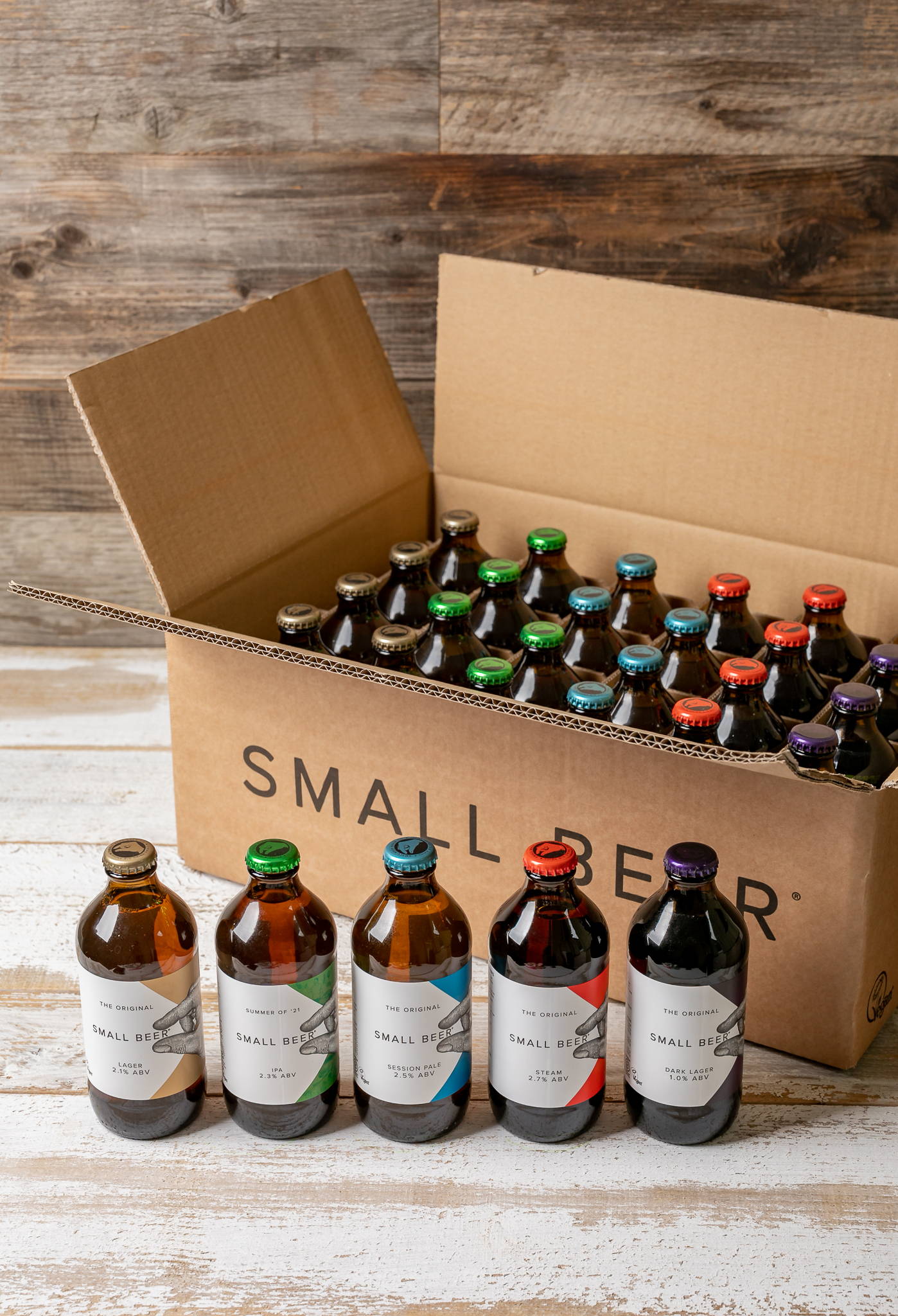 This Christmas beer gift is the ultimate box of beer, guaranteed to delight the beer lovers in your life. The Classic Mix includes all five of our classic styles, including: Lager, Session Pale, Steam Beer, Dark Lager and the latest addition to our core range, our Organic IPA. This Christmas beer gift provides a full journey through the malt spectrum of Small Beer.
CHRISTMAS BEER GIFT #7
Original Small Beer Lager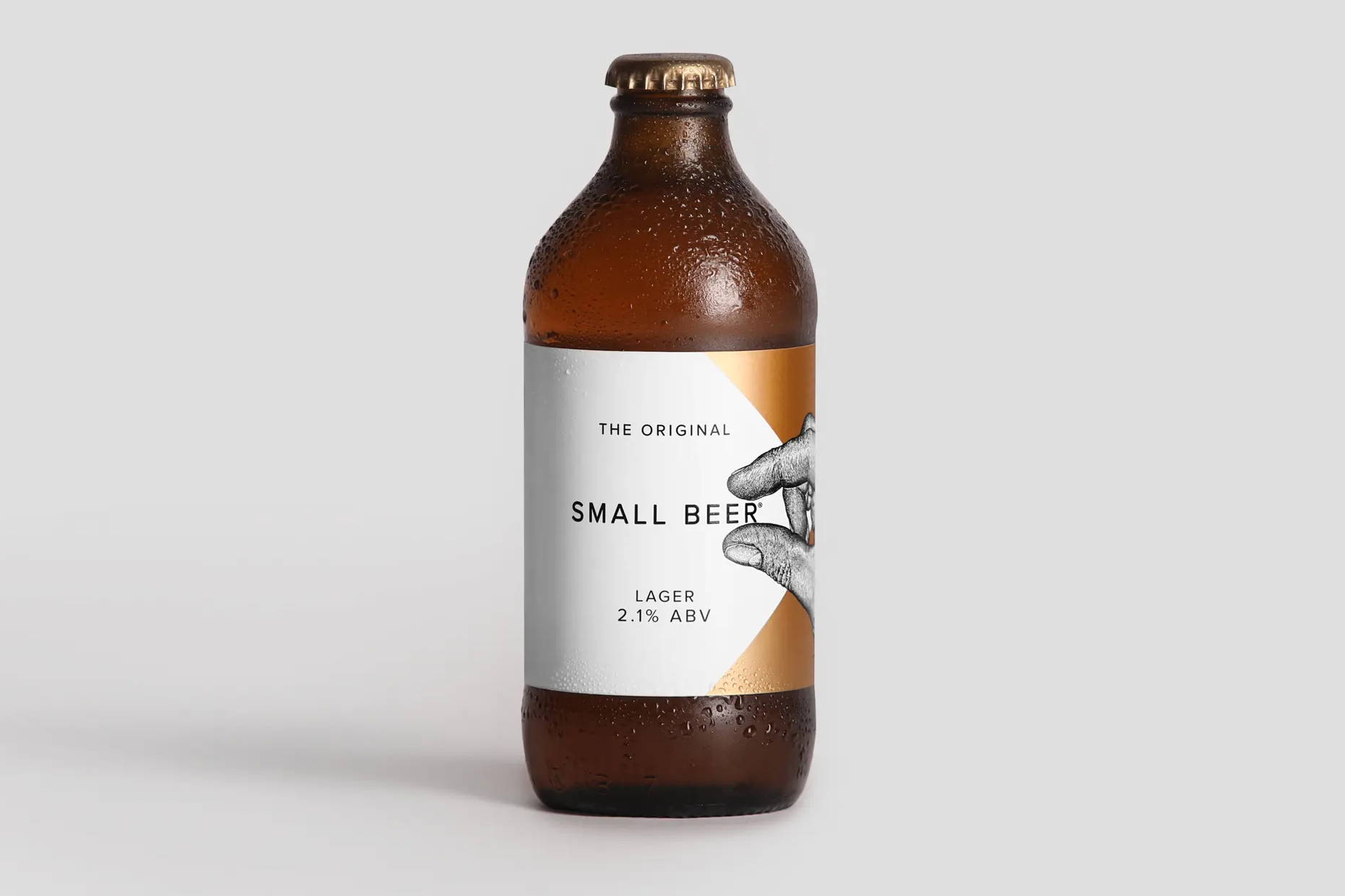 Gifting our Small Beer Lager as a beer gift for Christmas is perfect for any lager-loving beer enthusiast. Our lower alcohol, vegan & low carb lager is a classic, crisp pilsner-style lager that is bursting with citrus aromas and a clean, crisp finish. Available to order in packs of 6 or packs of 24, you can give the gift of a lager without a hangover this year.
CHRISTMAS BEER GIFT #8
Small Beer Session Pale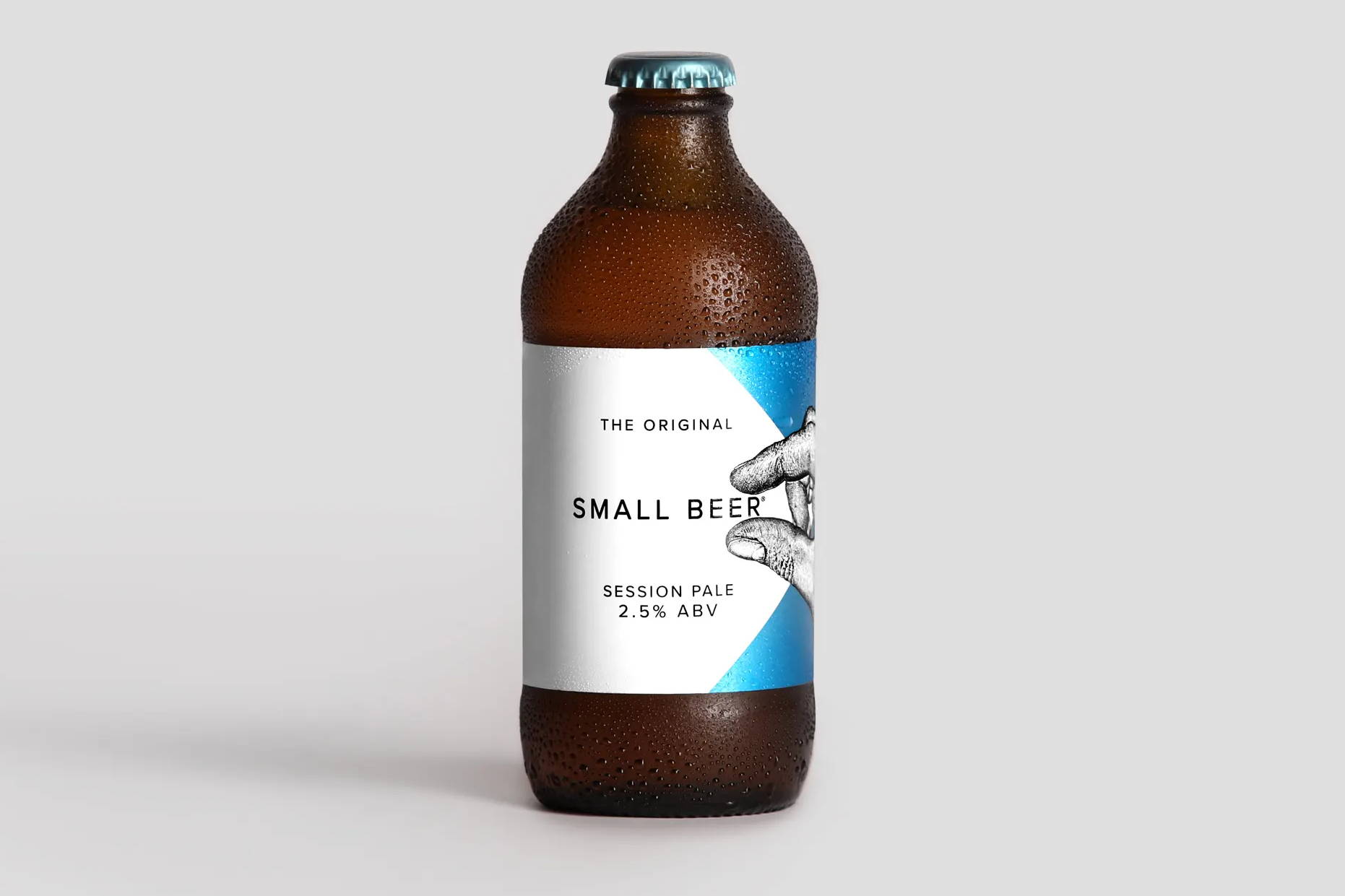 Treat the beer lover in your life this Christmas with this Christmas beer gift idea. Our Small Beer Session Pale is, as you would expect, a truly sessionable beer. Sitting at just 2.5% ABV Boxing Day doesn't have to be a write off!
Did we mention that, not only is our Session Pale available in packs of 6 and 24, but it's also vegan, low calorie AND low carb? What's not to love?! This truly is the perfect Christmas Beer Gift.
CHRISTMAS BEER GIFT #9
Small Beer Organic IPA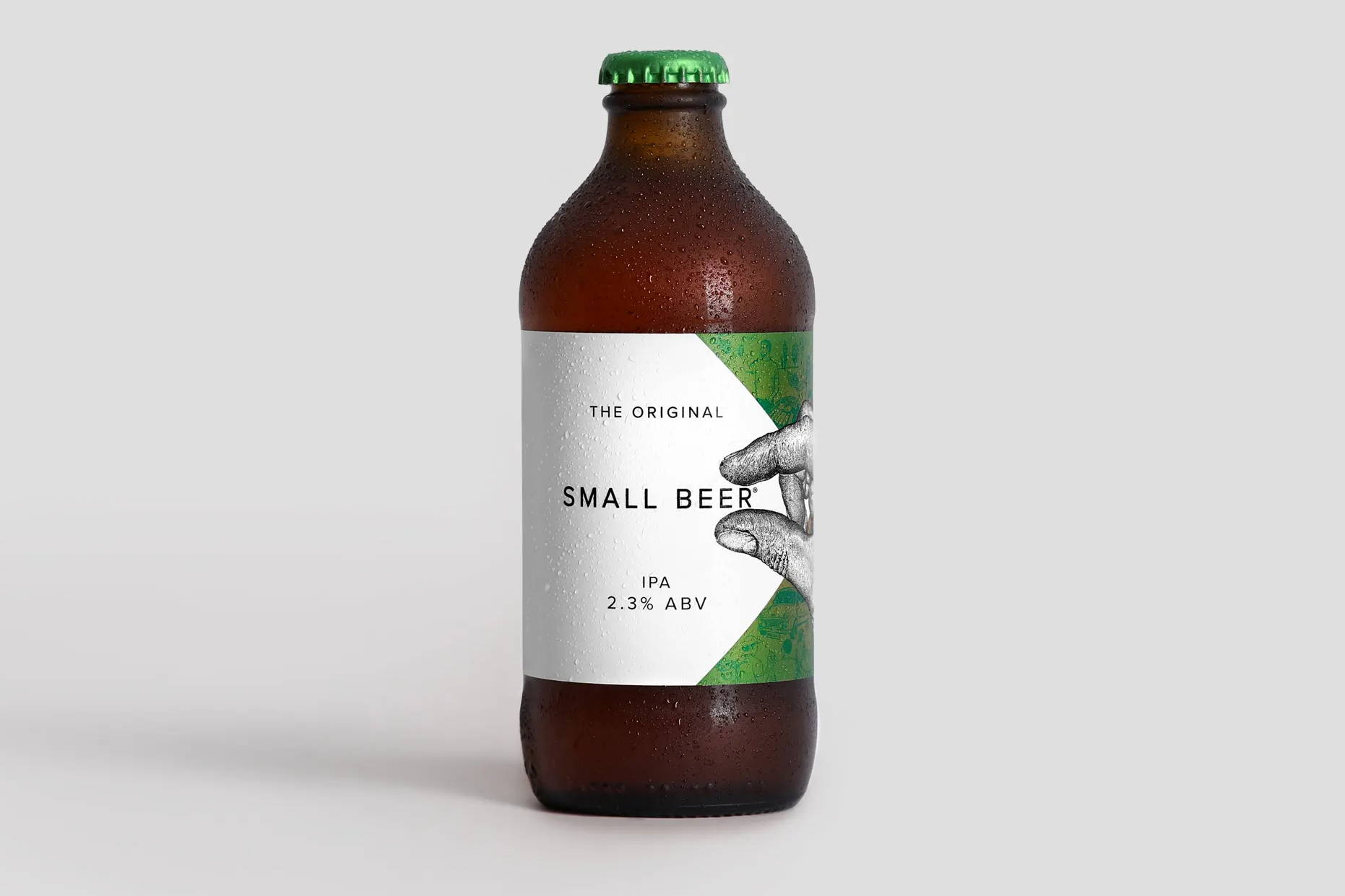 If you are looking at beer gifts for Christmas that are organic and all-British-sourced, then we have the perfect gift for you. Our Organic IPA is a refreshing take on the traditional and iconic style of beer, while being 100% sourced from British products, all of which are organic.
With floral hop aromas and a citrusy, biscuit finish, this beer isn't just a Christmas beer gift, it's a gift that can be enjoyed all year round. Especially if you order this IPA in a case of 24! Though packs of 6 are also available.
CHRISTMAS BEER GIFT #10
Small Beer Steam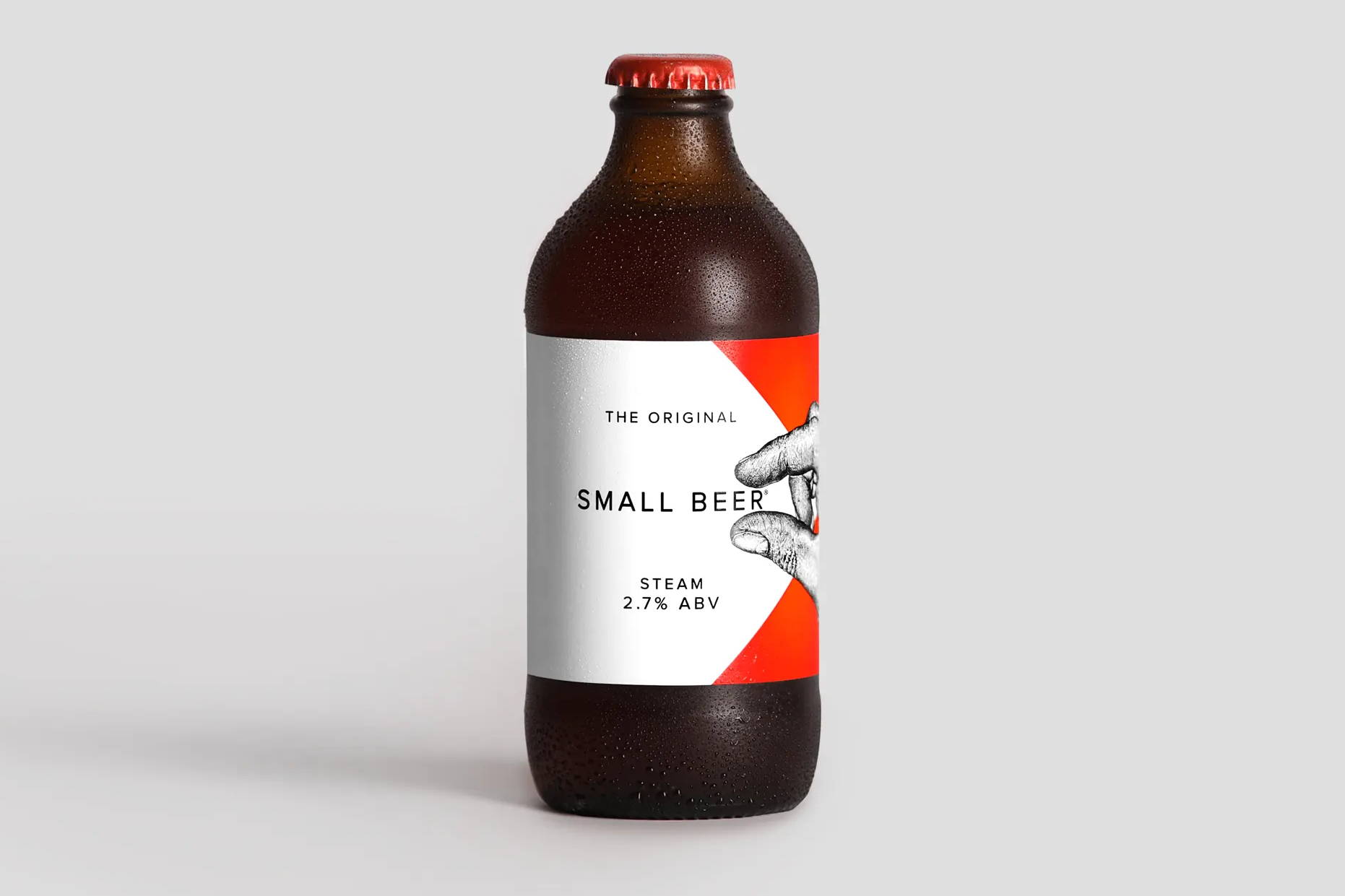 This Christmas beer gift idea is one that is absolutely perfect for the festive season. Steam is our amber ale-lager hybrid is bursting with flavours of dried fruits and spices that could not be better suited to the festive season.
Sitting at just 2.7% and being low in calories and carbs, you aren't just giving a Christmas Beer Gift, you are giving the gift of beer that is guilt free. Available in cases of 24 or packs of 6, get your Christmas Beer Gift ordered today.
CHRISTMAS BEER GIFT #11
Small Beer Dark Lager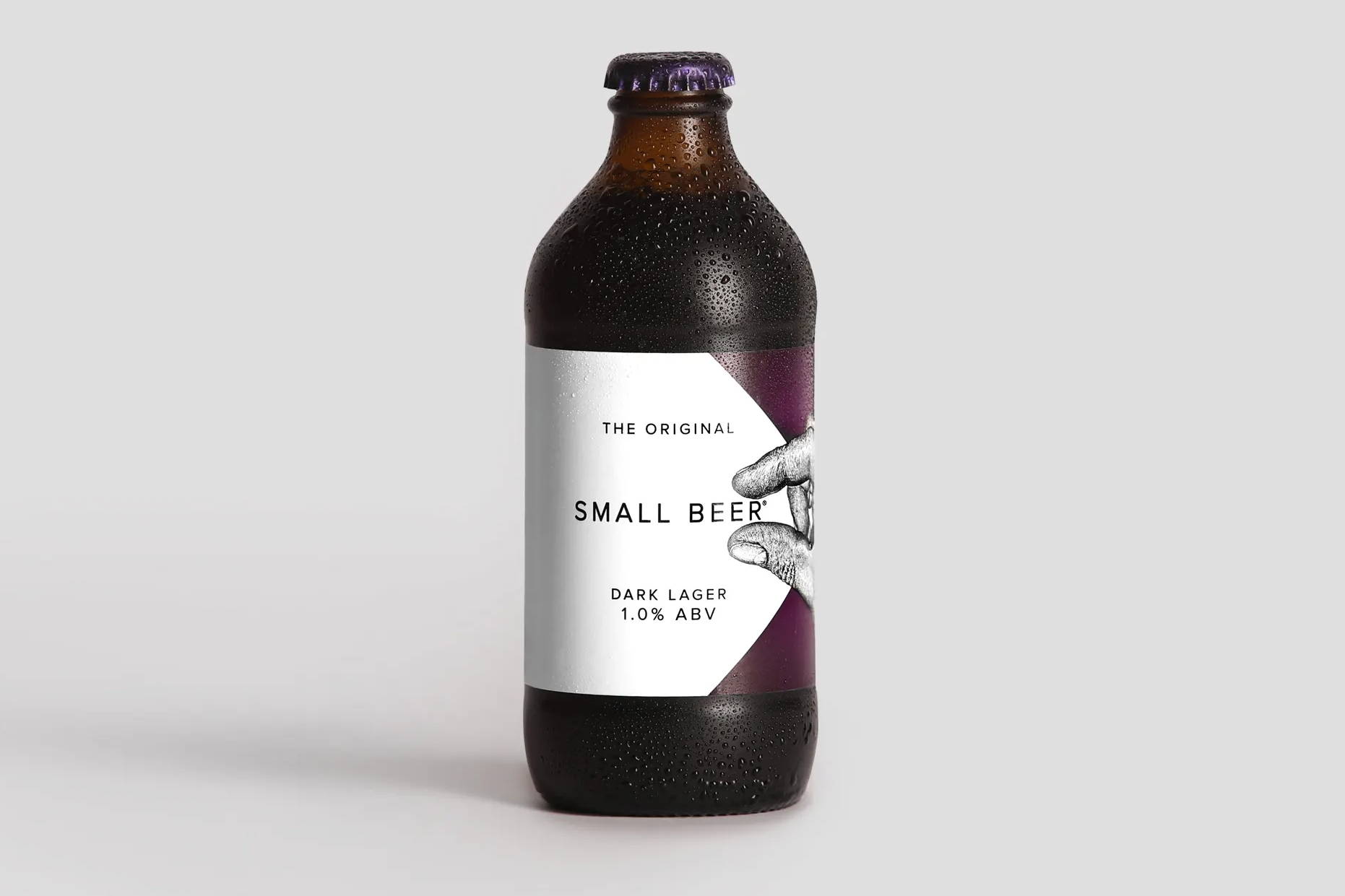 While this beer may have the brightness of a lager, the flavour profile is very much like a stout, making it the perfect companion for those cosy drinking moments. At 1% ABV, it's our lowest alcohol beer, meaning you can simply enjoy more of it, without worrying about a Boxing Day hangover.
Enjoy a coffee-led aroma on the nose and flavours of toast and chocolate before a light lager finish. Available in packs of 6 or in cases of 24, get your orders in now if you are looking for the perfect beer gift for Christmas.
CHRISTMAS BEER GIFT #12
Small Beer Digital Gift Card
And on the 12th and final day of Christmas, perhaps the best gift of all is the gift of choice. Simply top up our Small Beer Gift Card so that your loved one can discover their favourite styles themselves. Perfect for those you may not be able to celebrate with in person, our Small Beer Gift Card can include a personalised message to add that small and thoughtful touch