Garden Harvest is Our New Homegrown Ale
You can now try Garden Harvest, a limited edition golden ale that was lovingly crafted with hops picked from a garden in Peckham.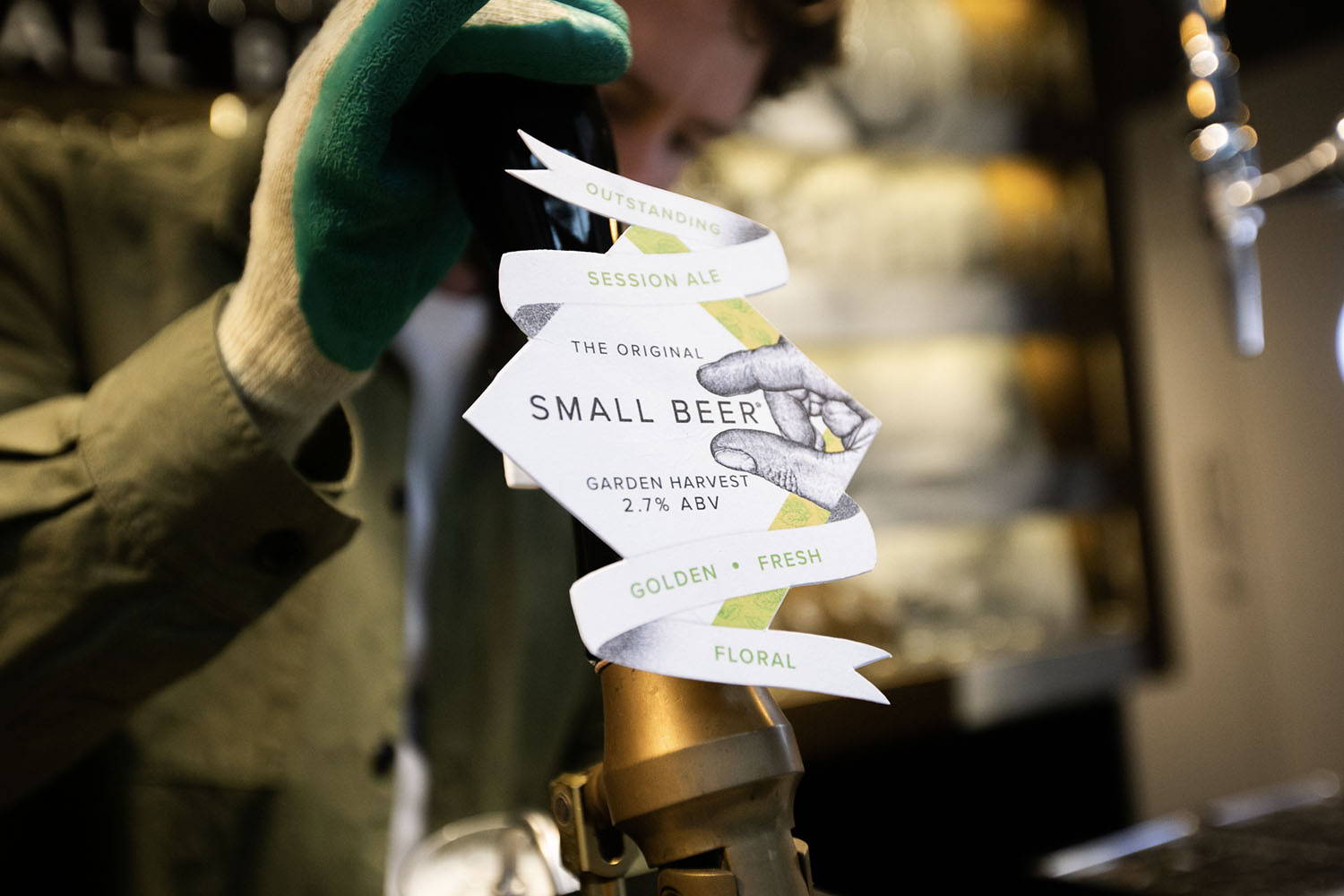 The Small Beer team is proud to present Garden Harvest, a seasonal - and very limited edition - pale ale that was brewed at the end of the summer, with hops harvested from our co-founder James' garden.
This experimental new brew is only available at the Small Beer taproom from Wednesday 19th October. As it's a small batch of just 60 litres, we are giving away half pints, just one per person. So please enjoy this outstanding autumnal ale while you can!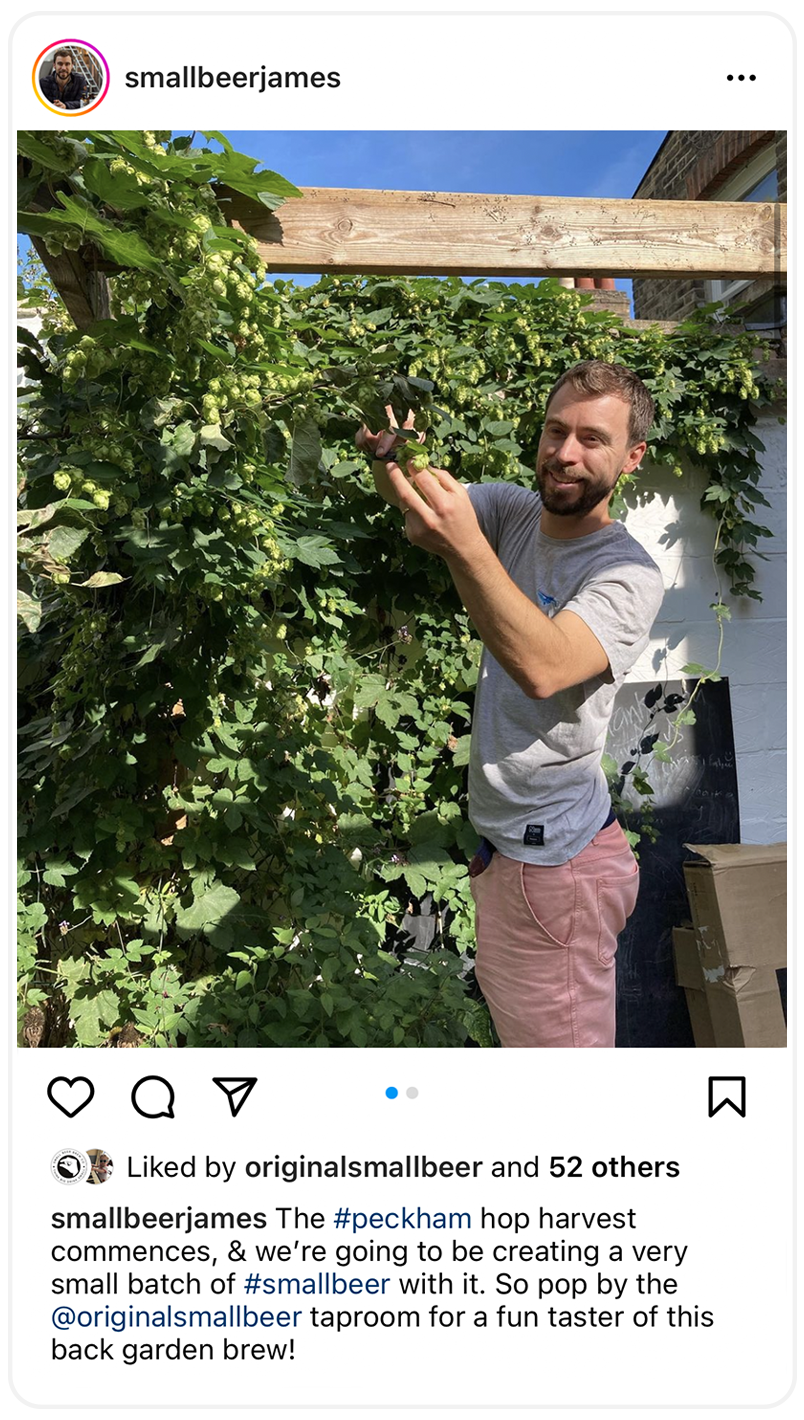 It typically takes three years for hop plants to yield brew-worthy buds. In that time, James Grundy, Co-Founder of Small Beer, has patiently waited to harvest the hops he planted in his back garden in Peckham in South London.
In August 2022, the plant finally yielded around 6 big buckets of green cones, which our brew team believe to be Fuggle hops, one of England's two predominant hop varieties, alongside Goldings.
Once James picked the hops, our brewers were excited to use them in a seasonal small batch brew that visitors to our taproom can enjoy on draught.
Now it's finally been racked to cask for Small Beer drinkers to enjoy. Like all of our brews, it's crafted below 2.8% ABV, but this beer has a story that really sets it apart.
HOW DID WE BREW GARDEN HARVEST?
We used Maris Otter, which originates from Norfolk, as the base malt, which gives the beer a biscuity, bready backbone.
Two hops were then used for bittering: Galena, which is used in most of our beers, and HBC 522, a unique experimental hop, which imparts floral and citrus notes.
Finally, we added the Fuggles from James' garden to the whirlpool to further develop the aroma and flavour of the beer.
The result is a moorish pale ale with a light haze. The unique medley of hops means that you pick up apricot and stone fruit on the nose, which leads to a grassy bitterness and a dry but pleasant finish.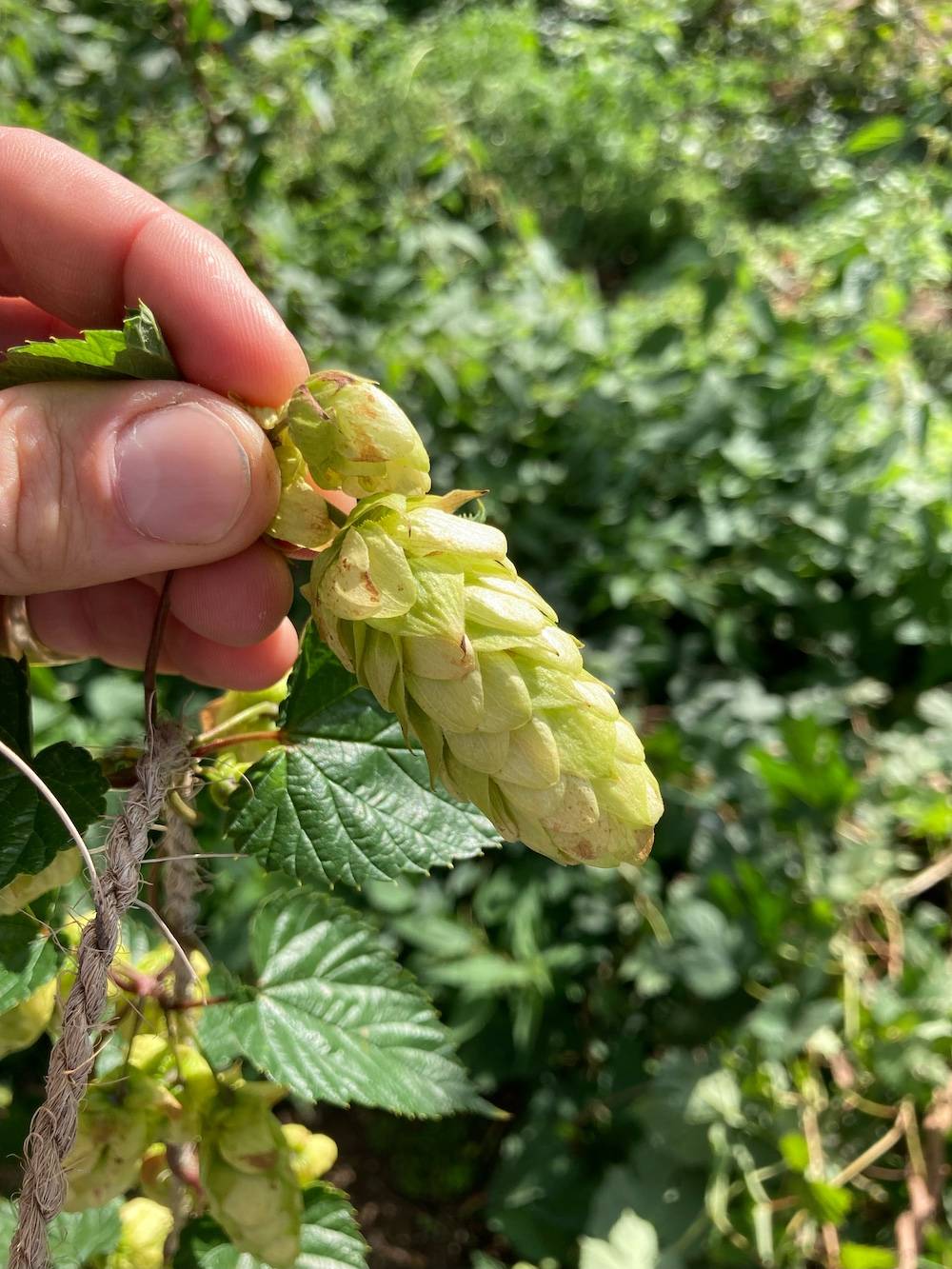 WHAT'S SPECIAL ABOUT FUGGLE HOPS?
According to an article on the History of English Fuggle Hops, the seedling was first identified in 1861. Fuggle hops have been a mainstay in British brewing ever since and brewers note them for their "delicate bouquet of mint, grassy earth, light wood, and floral notes."
Like Goldings, the Fuggle originates from Kent, the so-called Garden of England. It is often described as a classic British 'aroma hop,' as it's packed with essential oils that creates a prominent perfume.
It's for this reason that brewers tend to add Fuggle hops at the final stages of the brewing process at a lower heat. This helps to retain the essential oils that are locked inside the hops to give the beer an aromatic and flavourful finish.
At Small Beer, we like to champion British ingredients as much as possible - not only for sustainability reasons, but because we firstly believe that British hops don't always get the credit they deserve.
To experience how we used the wonderful Fuggle hop to finish our new Garden Harvest ale, get down to our taproom in Bermondsey from 19th October to claim your free half pint.