Watch the World Cup at the Small Beer Brewery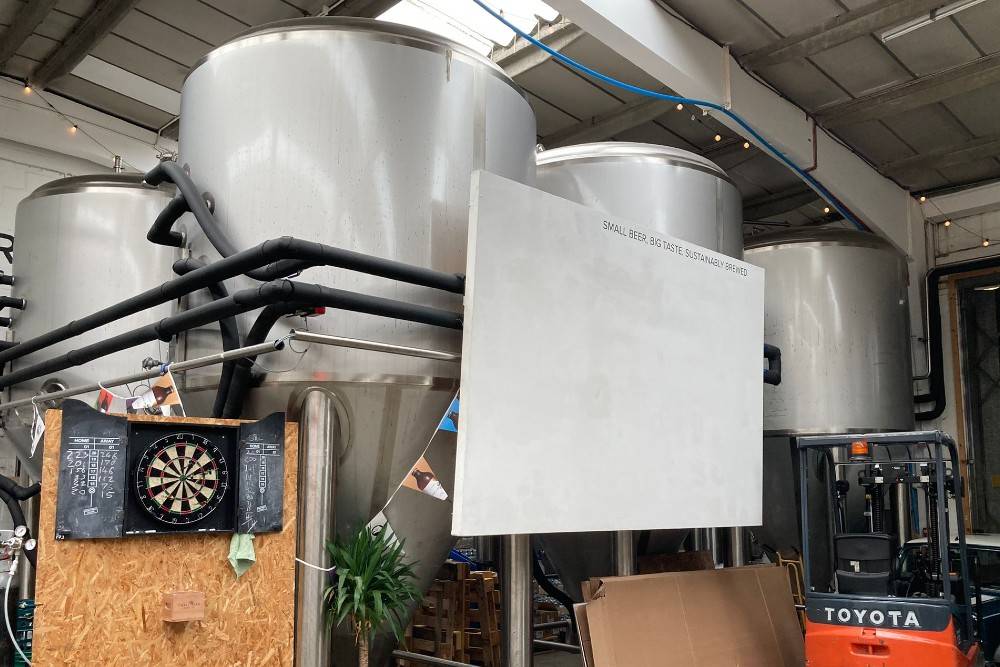 Looking for somewhere to watch the World Cup in South London? There's still limited table space at the Small Beer Brewery Taproom in Bermondsey to watch the tournament's biggest games on our large projector screen, kicking off with England vs Iran on 21 November.
If you want to book a table or a space to watch the World Cup, send an email to events@smallbeer.co and we'll get you locked in.
On every match day, we'll open early to give you time to settle in and enjoy the brewery-fresh beers we have on tap, including our new Small Beer Steam on cask. If you're not a beer drinker, our bar is well-stocked with wines, spirits and non-alcoholic options.
Our taproom is a large and atmospheric space in the heart of a working brewery, which is located close to the Bermondsey beer mile, with plenty of public transport links nearby.
You can see the full list of the fixtures we are screening below.
21 November: England vs Iran (1pm)
23 November: Spain vs Costa Rica (4pm)
23 November: Belgium vs Canda (7pm)
24 November: Portugal vs Ghana (4pm)
24 November: Brazil vs Serbia (7pm)
27 November: Belgium vs Morocco (1pm)
29 November: England vs Wales (7pm)
4 December: Round of 16 (3pm)
4 December: Round of 16 (7pm)
10 December: Quarter-Final 3 (3pm)
10 December: Quarter-Final 4 (7pm)
13 December: Semi-Final 1 (7pm)
14 December: Semi-Final 2 (7pm)
17 December: Third Place Play-Off (3pm)
18 December: World Cup Final (3pm)