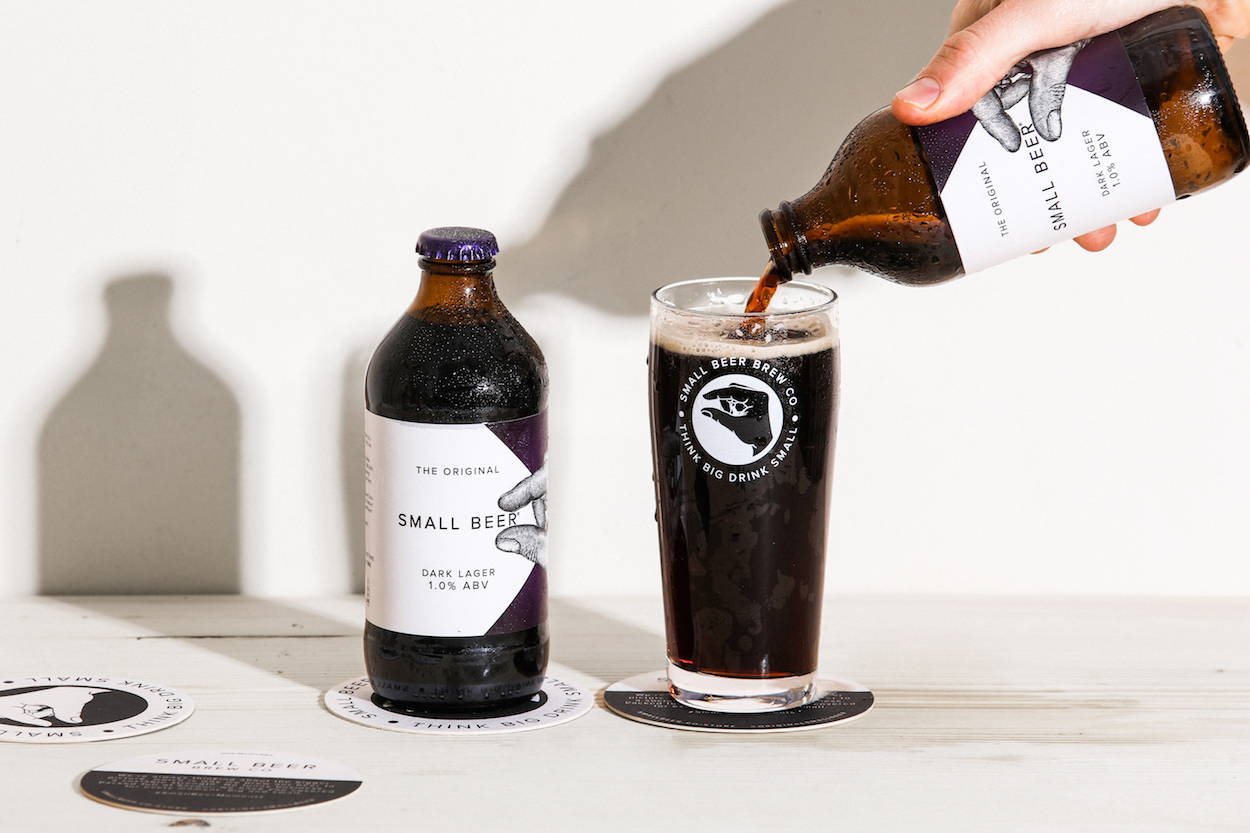 Dark lager - or black lager - is a term used to describe beers that are dark in colour, but brewed with lager yeasts.
Originating from Europe, dark lagers can vary quite a bit in strength and profile. In Germany, they go by a few different guises, like dunkel, bock or schwarzbier. In Spain and Mexico, they are known as negras and tend to be produced by large breweries as an alternative to their flagship lager beers.
One thing that all dark lagers share in common is that they are deceptively drinkable. They tend of be a little lower in alcohol and unlike other dark beers, the use of lager yeast creates a bright and vibrant finish, which delivers instant refreshment when served icy cold.
WHERE DOES DARK LAGER COME FROM?
The story of dark lager is as rich as its appearance might suggest. The colour can be transfixing: take a quick glance and you could easily mistake it for porter or stout, but this much-loved beer style is brewed using a lager yeast and dark malt, creating a roasted toasty aroma and a bright lager finish.
Brewing explained: Why Malt is the Backbone of Any Beer
Munich, in southern Germany hails as the home of the dark lager beer style, where it lives under the guise of schwarzbier ('black beer') or schwarzpils ('black pils').
A golden rule in the brewing process is never to forget how big a part water plays in influencing the outcome of the beer. It is this principle that has seen places like Burton upon Trent and Plzen become brewing metropolises, owing to the way the soft water sources nearby enhance light pale ales in Burton's case and Pilsner style lagers in Plzen's.
At the other end of the scale, Munich (much like London) is known for its local water being naturally high in calcium carbonate, steering brewers toward darker beer styles, with the hard water helping to accentuate the malt background.
As Germany is a country that loves lagers and Bavaria is a region that favours dark beer styles, the inevitable outcome was to combine the two, brewing with lager yeasts and highly kilned dark malt to make a dark lager. The clue really is all in the name.
DISCOVER SMALL BEER DARK LAGER
Crafted at a logic defying 1% ABV, Small Beer Dark Lager is a truly unique beer. With its own cult following, it's the dark horse in our range of lower alcohol beers. Not only is it our only dark beer, it contains the lowest alcohol concentration and the fewest calories.
Small Beer Dark Lager is a seasonal beer that is not currently available to buy from our website, but you can bag yourself a few bottles from Ocado while stocks last.
Despite the beer's low ABV, Small Beer Dark Lager more than delivers on flavour and intrigue. When you pour a bottle of our dark lager into a glass, you will first notice its striking black colour, which comes from the dark roasted barley. Next, you will be enticed by its heady aroma, which hits you in a swirl of dark chocolate and roasted coffee.
But the taste is what wins you over. There's still the richness that you would expect from a dark beer. It's roasted and the toasty, but the body is featherlight and the finish is crisp.
Whether you're looking for a beer to enjoy earlier in the day, or you're hankering for the occasion of a porter in the height of summer, our Small Beer Dark Lager has got you covered. Unlike many dark beers, it's also vegan-friendly and extremely low in calories, containing only 60 calories per bottle.
HOW WE BREWED OUR DARK LAGER
As specialists in brewing classic beer styles below 2.8%, we're no strangers to subverting people's perceptions about beer. It was only natural that we wanted to take on a style that already challenges perceptions of what a dark beer can be.
Small Beer Dark Lager was the first recipe our co-founder Felix developed alongside our pilsner style Small Beer Lager. We sourced the barley from Warminster Maltings, traditional malters who haven't changed their floor malting techiques since 1885. We then kilned this barley until black, giving the beer its striking colour and aroma.
What really sets our dark lager apart from other styles of dark beer is that we use lager yeast to lift and lighten the finish. If you drink a pint of our dark lager in the Small Beer Taproom it's even more refreshing served cold from a keg.
---
Imagine a roasted coffee aroma, with chocolate and a wisp of smoke, but cut with a refreshingly vibrant lager finish.
GETTING CREATIVE WITH DARK LAGER
If you've ever tried a Chocolate and Guiness cake, you'll know that dark beers make an excellent baking ingredient. If you want to get creative in kitchen, we devised a simple recipe for a Dark Lager Chocolate Cake, which is delightfully decadent, yet moreishly light.
We've also had great success using dark lager to make sourdough bread. If you're a keen baker, we recommend following Bake with Jack's winning sourdough loaf recipe, but subbing the water for a bottle of Small Beer Dark Lager and increasing the amount of flour and salt proportionately.
All this just goes to show how versatile dark lager is.