Cooking With Beer: Four Delicious Recipes with Small Beer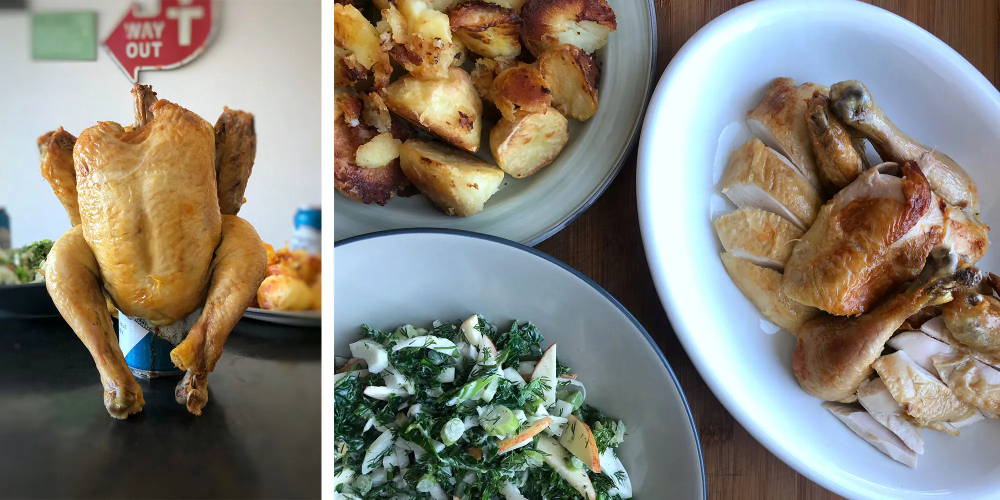 1 chicken (about 1.4kg)
160g salt
2 cloves of garlic
1.4 litres water
1 lemon
herbal tea
Tom's Tip: You can use any chicken for this recipe but it's always better to source a chicken of quality from your local butchers or a good grocery store. You want a chicken that is at least free-range and hasn't been pumped full of water to increase its size, otherwise it defeats the purpose of brining which is to help keep it tender and moist.
Make a brine by bringing the salt, water, lemon, garlic and tea to a boil then allow to cool.
Place the chicken into a pot and pour over two and half cans of beer and the brine and refrigerate for 24 hours. Keep aside the half beer can to cook with later.
Drain the chicken from the brine mix and wash under cool running water. Place back into the fridge for at least 2 hours but another 24 hours would be best, this allows the chicken skin to dry out and you will get a crispier skin when roasting.
Gently open the chicken from the bottom and place over the half-filled beer can from earlier and place onto a roasting tray or pot ready for cooking – the beer should be at room temperature.
Place the beer can chicken into a preheated oven @ 200°C for 45 minutes, then take out and allow to rest still on the can for at least 20/30 minutes.
Finish by taking the chicken off the can and then carve into pieces, serve with your choice of garnish. You can use the beer and juices from the tray to make a gravy!
---
2. DARK LAGER CHOCOLATE CAKE
A delightfully decadent chocolate cake, moreishly light with roasted, toasted notes of Dark Lager and a cream topping to balance its richness.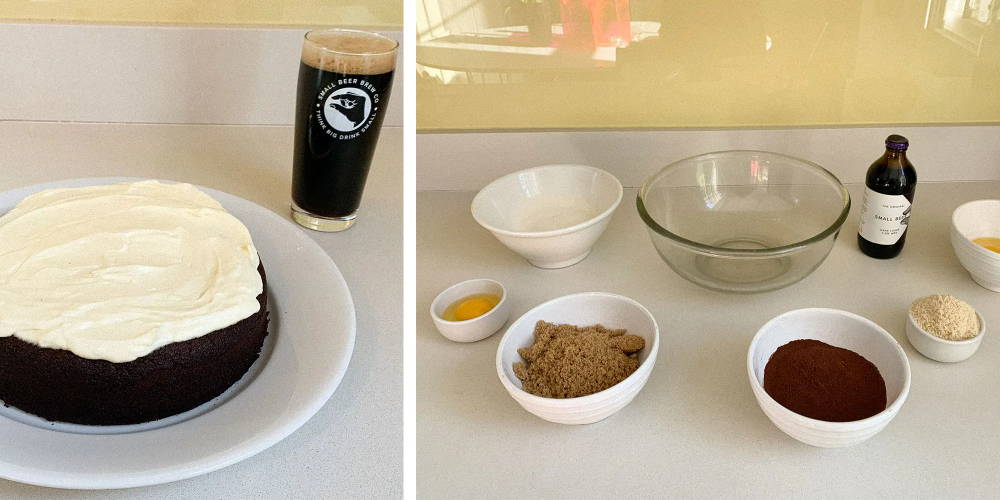 CAKE:
100g softened butter (plus extra for greasing)
175g light brown soft sugar
1 free range egg
100g self-raising flour
50g ground almonds
½ tsp bicarbonate of soda
5 tbsp cocoa, plus a little extra for decorating
TOPPING:
200ml double cream
25g icing sugar
Heat your oven to 180C/160C fan/gas 4 and grease your cake tin
Put the butter, sugar, egg, flour, ground almonds, bicarbonate, cocoa and Small Beer Dark Lager in a mixing bowl. Beat together until lump-free.
Pour into the tin and bake for 30-35 mins until risen and a skewer poked in comes out clean.
Cool for 15 mins, then remove from the tin and leave to cool completely.
Whip the cream with the icing sugar until thick.
Spoon cream topping onto cake once cooled.
Dust with a touch of cocoa (optional).
Serve with a pour of Small Beer Dark Lager for the ultimate #SmallBeerMoment
---
A beautifully vibrant fish dish with a crisp skin that is caramelised by Steam beer, locking in the bright citrus notes and natural juices.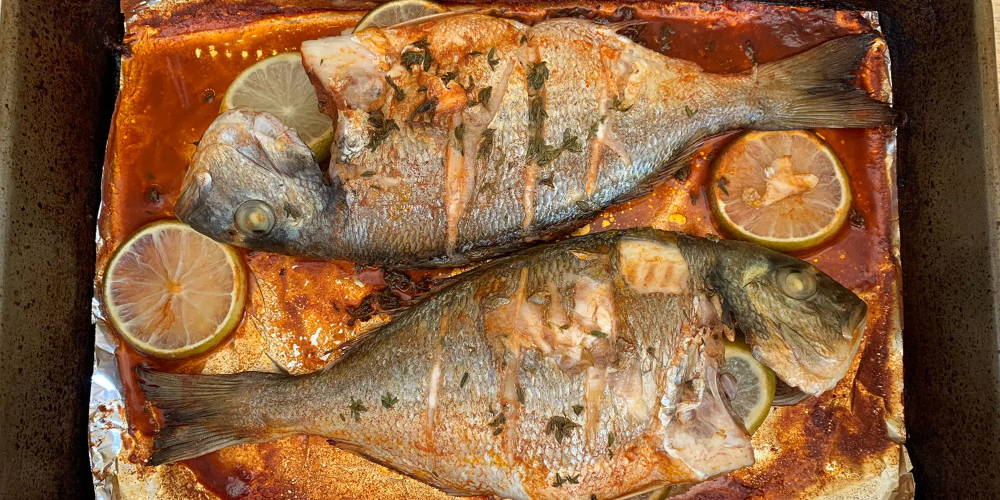 2 whole bream, gutted, scaled and cleaned
1 tbsp onion powder
2 tsp sweet smoked paprika
4 sprigs of fresh thyme
100ml Small Beer Steam, plus extra to baste (and sip)
2 limes
Make a few slashes in the flesh on either side of the fish with a sharp knife.
Mix the onion powder, paprika, thyme and some seasoning with the Small Beer Steam.
Pour over the fish and rub into the slashes and cavity.
Place the lime slices inside the fishes' bellies
Cover and leave to marinate in the fridge for 1 hour.
Heat the grill to medium-high. Place the fish on a tray and grill for 15 minutes, depending on their size, turning halfway through. Baste the fish with a little more Small Beer Steam as it cooks (and drink the rest yourself - chef perks…).
Serve with lime wedges to squeeze over.
---
4. PALE ALE RAREBIT MUFFINS
An easy dose of indulgence where deliciously fluffy, melted cheese is cut through with a hint of Session Pale hops.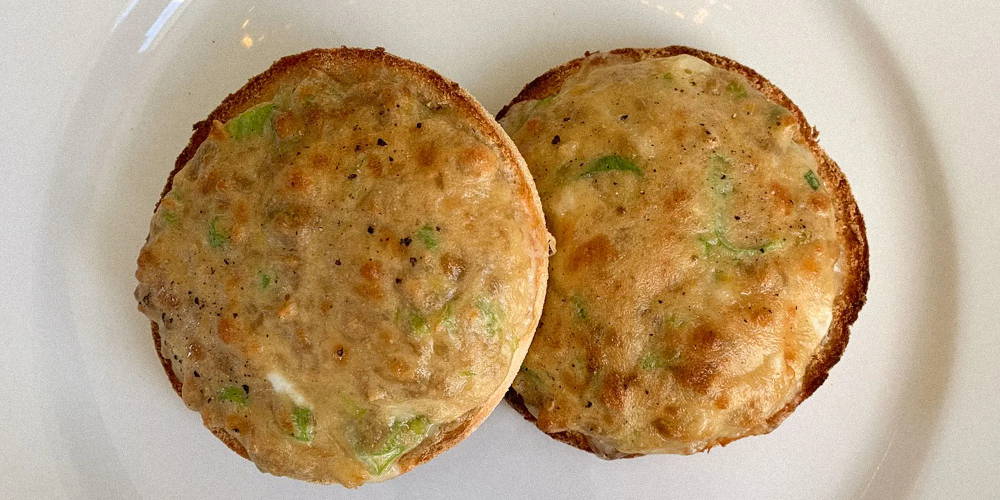 2 spring onions, green and white parts separated and both finely chopped
25g butter
2 tbsp plain flour
1 large free range egg beaten
50g fresh breadcrumbs
250g extra-mature cheddar
8 muffins
In a small pan, soften the white parts of the spring onion in the butter, then stir in the flour for 1 minute.
Very gradually, stir in the Small Beer Session Pale (you can pour the rest in a glass to drink) so that it makes a thick sauce.
Take off the heat and stir in the green parts of the spring onion, the egg, breadcrumbs and cheddar.
Lightly toast the sliced muffins, and heat the grill to high.
Once toasted, arrange the muffins on a baking sheet, pile the rarebit mixture on top and grill for a few minutes until piping hot and golden brown
---