Win this Ultimate BBQ Prize!
Update: This giveaway is now closed! The winner will be contacted via email. Thank you to all who have participated!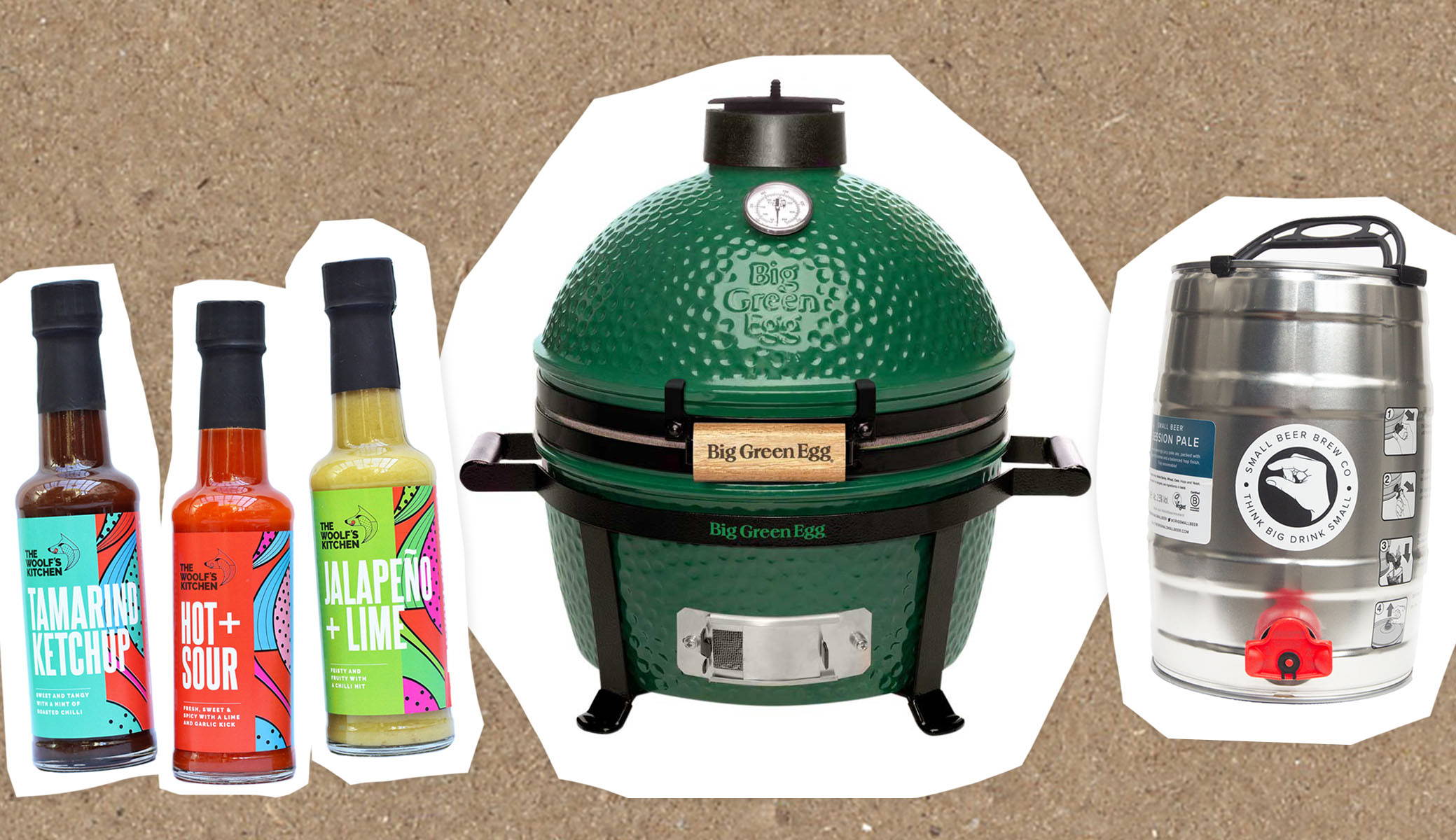 Small Beer, Big Green Egg and sauces from Woolf's Kitchen
One thing is certain, we couldn't be more excited for this summer and the delights that safely socialising outside has to offer. So, to make preparations more fun than simply reaching for the SPF, we've put together a Big BBQ Prize worth over £800 to kick off the season in style!
1x  MiniMax Big Green Egg – to serve as your ultimate, portable, outdoor dining companion 
1x  Small Beer 5L Mini Keg – to keep your thirst quenched from dawn 'til dusk with 9 pints of our finest (choose between our Session Pale or Steam)
3x  The Woolf's Kitchen Sauces – to give you a taste of adventure with every bite
The winner will be drawn on 18th March, and contacted via email.
HOW TO ENTER:
To enter the competition, simply enter your details in the form below. By entering, you opt in to receive our Small Letters - thoughtfully penned emails from us at the brewery, sharing exciting news, live events (as soon as we're able) and announcements for exclusive upcoming releases. If you already subscribe to our Small Letters or have since unsubscribed, you'll still need to add your email below to be entered, but don't worry, your subscription status and preferences with us will not be changed.
T&C's
*The competition is only open to people over the age of 18 and only to residents of the United Kingdom, i.e. England, Northern Ireland, Scotland, and Wales. The competition will run from 11/3/21 to 23:59 17/03/21. One winner will be randomly selected and notified via the email address they signed up with.
To enter the competition, participants must sign up to receive Small Beer's email newsletters. By submitting your email, you accept you will be opted into marketing from Small Beer. We will be periodically updating you with all our big moments, news & offers straight to your inbox. You can unsubscribe at any time. Your data will not be shared with anyone else for any other purpose. The competition winner will be contacted after the competition has closed and will have 5 days from initial contact to respond and accept their prize. If the winner fails to respond after 5 days, this will result in forfeiture of the prize and we will select another winner. Only one competition entry per email address.