You Can Now Buy Small Beer in Waitrose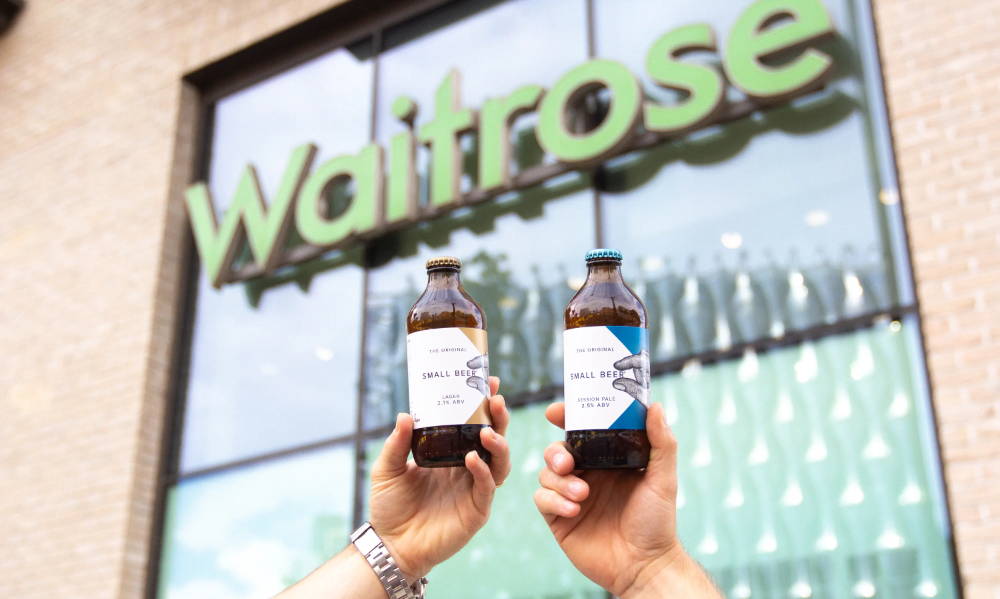 It's official, The Original Small Beer Lager and Session Pale are now available in Waitrose stores across the country, as part of the Waitrose beer range!
Our Small Beer Lager and Small Beer Session Pale will be on shelves in 175 Waitrose stores across the country from 16 August 2022, as demand for lower alcohol options sees a dramatic rise.
Recent YouGov data show that of those who drink alcohol in the UK, 75% say that they are drinking the same amount or more since lockdown began. However, the global emphasis on individual health alongside more time at home has seen UK shoppers balance their drinking with maintaining a healthy lifestyle. This has paved the way for increased demand for the Low & No alcohol sector.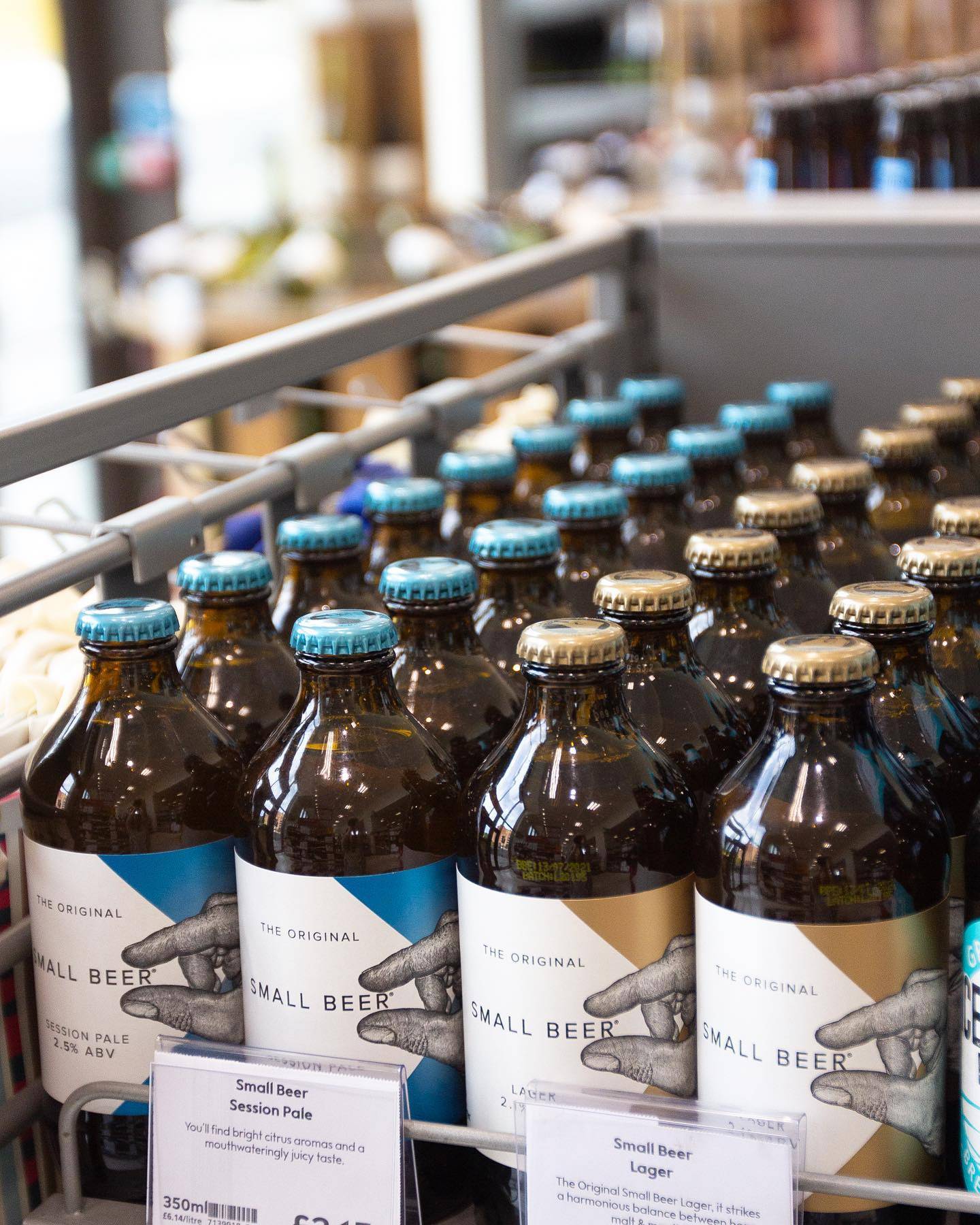 Waitrose Assistant Beer Buyer Alex Valentine shares her category insight:
"Low & No continues to see significant growth as a total category and within this NABLAB is performing exceptionally well. In the last six months, sales at Waitrose have grown by 60%* vs the same period last year. We've seen a consistent sales pattern when compared to last year, showing that lockdown hasn't disrupted the growth of the category and over the last 12 weeks we've recruited more shoppers into the category as well as seeing customers shopping the category more frequently (+17.4% vs LY)."
Waitrose has expanded its offering to include two of our beers, yet another move to meet customer drinking habits formed before and during Covid-19.
Louise Witchell, Buyer for Beer & Cider, says:
"[Waitrose has] witnessed the rapid growth of low alcohol beers which is why we're looking forward to developing our partnership with Small Beer Brew Co. They are a leading brand whose quality and innovation makes them a perfect partner for Waitrose. By bringing their 2.1% Small Beer Lager and 2.5% Session Pale into our range, we'll be even better placed to meet the rapidly growing demand from our customers for lower alcohol options."
Small Beer's Co-Founder, James Grundy says:
"We're thrilled to be stocked on Waitrose shelves. Both in and out of lockdown restrictions, Small Beer caters to a multitude of drinking occasions, whether that be paired alongside a sunny weekend BBQ, a working from home afternoon sharpener or even a post-run refreshment. We hope that including Small Beer in their weekly shop helps customers balance the extremes of current day-to-day life, as it's never been more poignant to reward ourselves, whilst trying to strike that all important balance."
Find Lager and Session Pale in your local Waitrose today!
Or shop online at Waitrose: Small Beer Lager | Small Beer Session Pale