Small Beer has always been full to the brim with big ambition. It's why we've put our all into building a business that we can be proud of. One of the best parts of all our hard work is that we're not the only ones who seem to have noticed the difference dedication to a perfected craft can make. Since opening our brewery doors, it's been quite a journey. So, to keep tabs on some of the 'Small' achievements that have spurred us on, we've jotted a few of them down...


WINNER! Best New Launch: Beer & Cider Marketing Awards
Our first bit of notoriety came from the Beer and Cider Marketing Awards, judged by a collection of the most prominent operators, beer journalists, bloggers and marketeers. We were nominated for Best Branding/Design, named 'Highly Commended' for Best Innovation and took home the award for Best New Launch – highlighting our launch of a brand new category in the industry.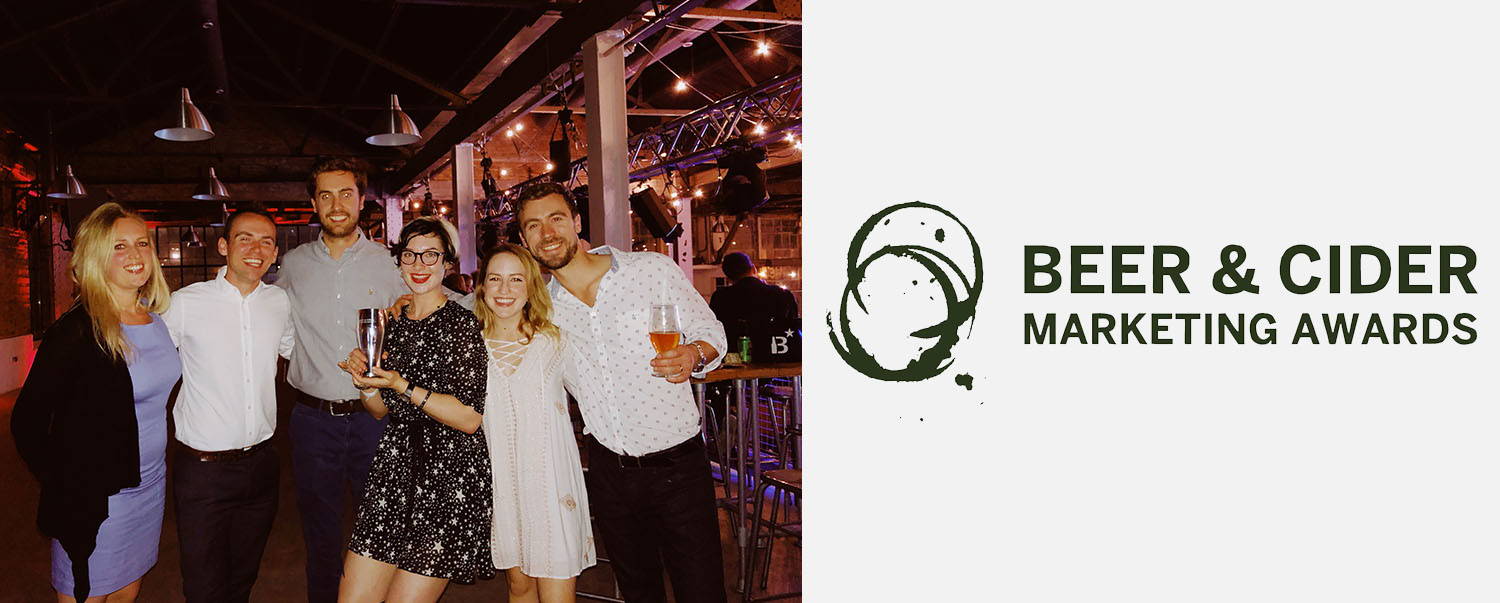 First Place: Dieline Awards 2019
We really value the relationship we have with our design agency, Kingdom & Sparrow, who have played a vital role in bringing our vision to life. The goal was to develop a product that reflects the traditional brewing methods we've adapted for modern day, seamlessly bringing together old and new. In 2019, our branding was awarded First Place at the Dieline Awards, an award recognising the absolute best in consumer product packaging design worldwide. Now in its 9th year, the Dieline Awards have become the standard which brand owners, consumers, and designers turn to for the best packaging design in the world.


Nominated Best Pub or Taproom 2019: The Foodism 100
The Small Beer Brewery has operated as both a sustainable working brewery and event space since its infancy in 2017. We made a conscious effort to invest in an infrastructure that meant we could brew with our world in mind, and offer a tremendous space to enjoy our beer in. In 2019 we were nominated Best Pub or Taproom by The Foodism 100, a category bringing together venues serving beer with a focus on responsible and sustainable practices. Powered by 100% renewable energy, the Small Beer Brewery has hosted spectacular music and comedy nights, wedding receptions, corporate away days and groundbreaking panel discussions.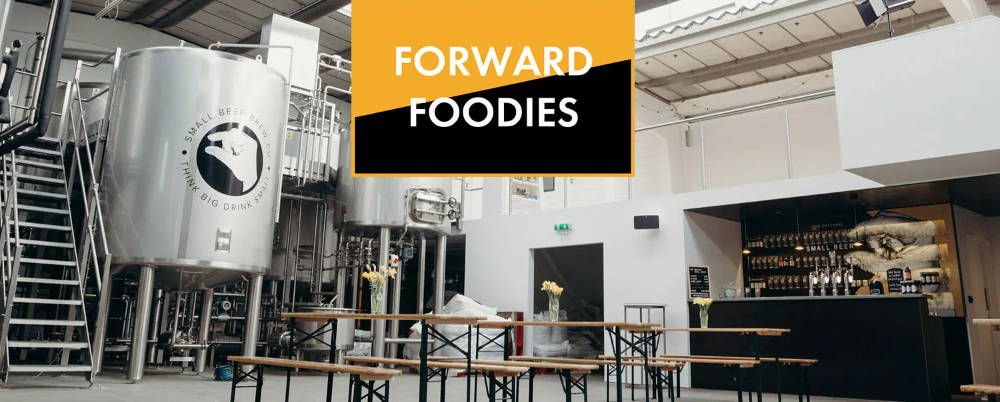 Great Taste Awards: Dark Lager
We've never been afraid to do something different, so taking on the unusual style of a dark lager and brewing it to just 1.0% was an early challenge we relished. There are many things that make our Small Beer Dark Lager special beyond its logic defying strength. It noses like a stout with an aroma of roasted coffee, chocolate and a wisp of smoke, yet has a refreshing lager finish with a feather-light dark malt body. It's like nothing you've ever had before. We are so delighted to see it grab the first, but certainly not the last, Great Taste Award for the Small Beer range.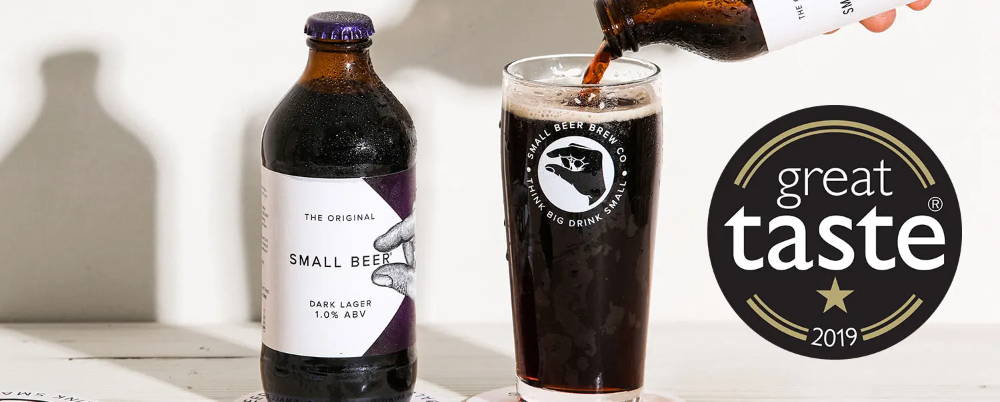 London's First B Corporation® Certified Brewery
Our Small Beer mission was never about being an 'eco beer', we simply brew with our world in mind, the way we think all brewers should. So, becoming London's first brewery to achieve B Corp™ certification, which recognises organisations that use business as a force for good, is something we'll always be incredibly proud of.


Water Management in Beer Award: The Drinks Business Green Awards
It can take up to 10 pints of water to produce a single pint of beer, but by re-working the brewing process we've cut this down to just 1.5 pints. Our bespoke brewing kit means that we are the only brewery in the UK to operate a dry floor policy and have saved more than 2.5 million litres of water since our first commercial brew of Small Beer in 2017.⁠ In 2019, The Drinks Business Green Awards celebrated our water saving mission with the Water Management in Beer Award.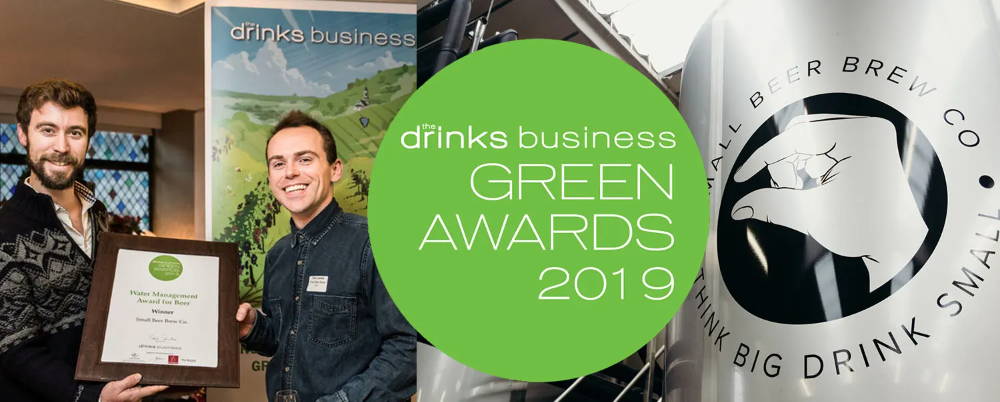 Winner! Best Low Alcohol Beer Award: Imbibe Low & No Awards
Small Beer is living proof that lower alcohol beer shouldn't mean compromising on flavour. Instead, it's about enjoying that occasion of a beautifully crisp, cold pint without anything lacking. That's why we brew delicious, big tasting beer first and foremost. It just so happens to be lower in strength so that you can reach for it in any moment, big or small. Imbibe Magazine voted our 2.1% Lager the Best Low Alcohol Beer in July 2020.