Small Beer IPA Cans Are Now Gluten Free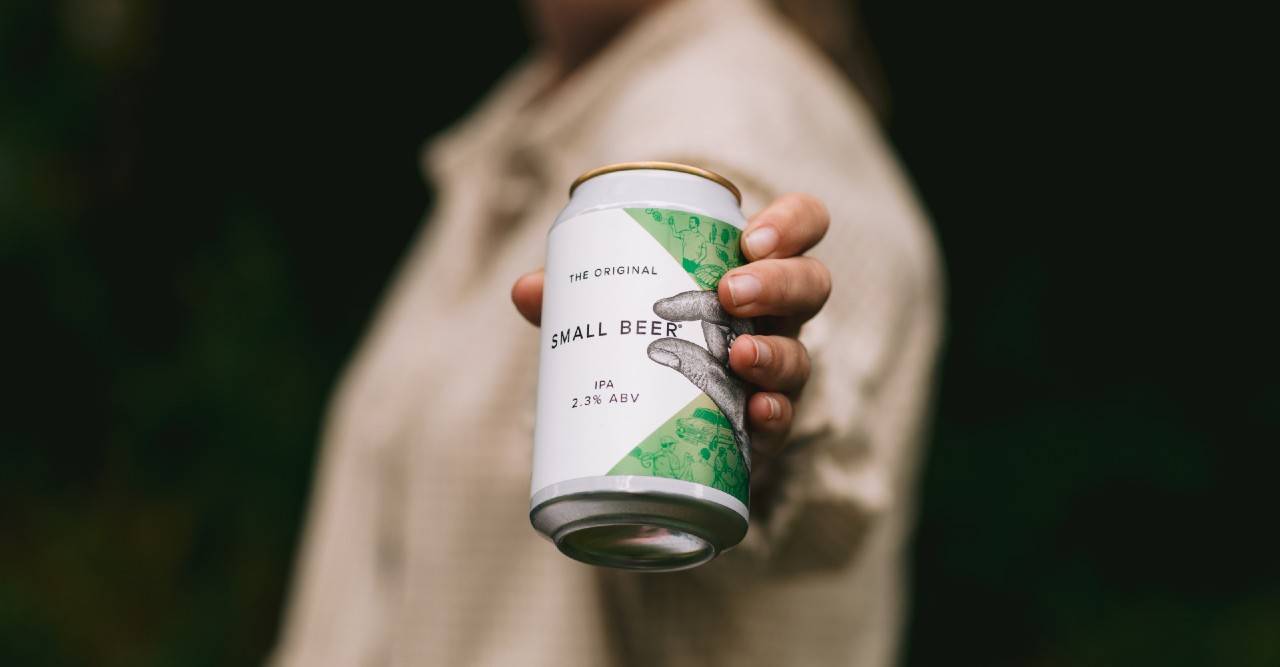 We're excited to announce that our cans of Small Beer Organic IPA are now gluten free.
First launched in the summer of 2021, our Organic IPA is a refreshingly hoppy session ale, which is brewed entirely with organic ingredients that have been grown by British farmers.
Small Beer Organic IPA is naturally gluten free due to the quality of the ingredients and the careful way it is crafted. The beer is brewed with an organic barley that we source from Warminster. Following fermentation, it is then cold-conditioned in our Bermondsey brewery for a minimum of six weeks, which is much longer than the industry standard of 4-6 days.
Brewed at just 2.3% ABV, our Organic IPA is packed with premium ingredients that deliver exceptional flavour with half as much alcohol as most IPAs and craft beers.
The organic hops, sourced from Worcestershire, pack a punch with a wonderful floral hop aroma on the nose. This is followed by a hint of orange and crisp biscuit on the palate and finished with a rich marmalade bitterness.
Like all of the session beers in the Small Beer range, our Organic IPA delivers truly guilt-free enjoyment. A can of Small Beer IPA contains 0.8 UK units of alcohol and only 82.5 calories. It's always been vegan friendly, but now that it's officially gluten free, it can be enjoyed by even more beer drinkers and big thinkers.
---
"By law, manufacturers can only label their beer gluten free if it contains 20 ppm or less of gluten."
---
WHAT MAKES BEER GLUTEN FREE?
For a beer to be classified as gluten free in the UK, it must contain less than 20 ppm (parts per million) gluten.
Gluten free beers can still contain ingredients like barley, oats or wheat, but to know whether a beer is gluten free, it should be clearly labelled on the packaging.
Lab analysis has revealed that the beer inside our cans of Small Beer Organic IPA actually contains less than 10 parts per million of gluten, which is why our cans are now labelled as gluten free.
You can see evidence of an analysis report below which shows that Small Beer Organic IPA contains less than 10 ppm gluten: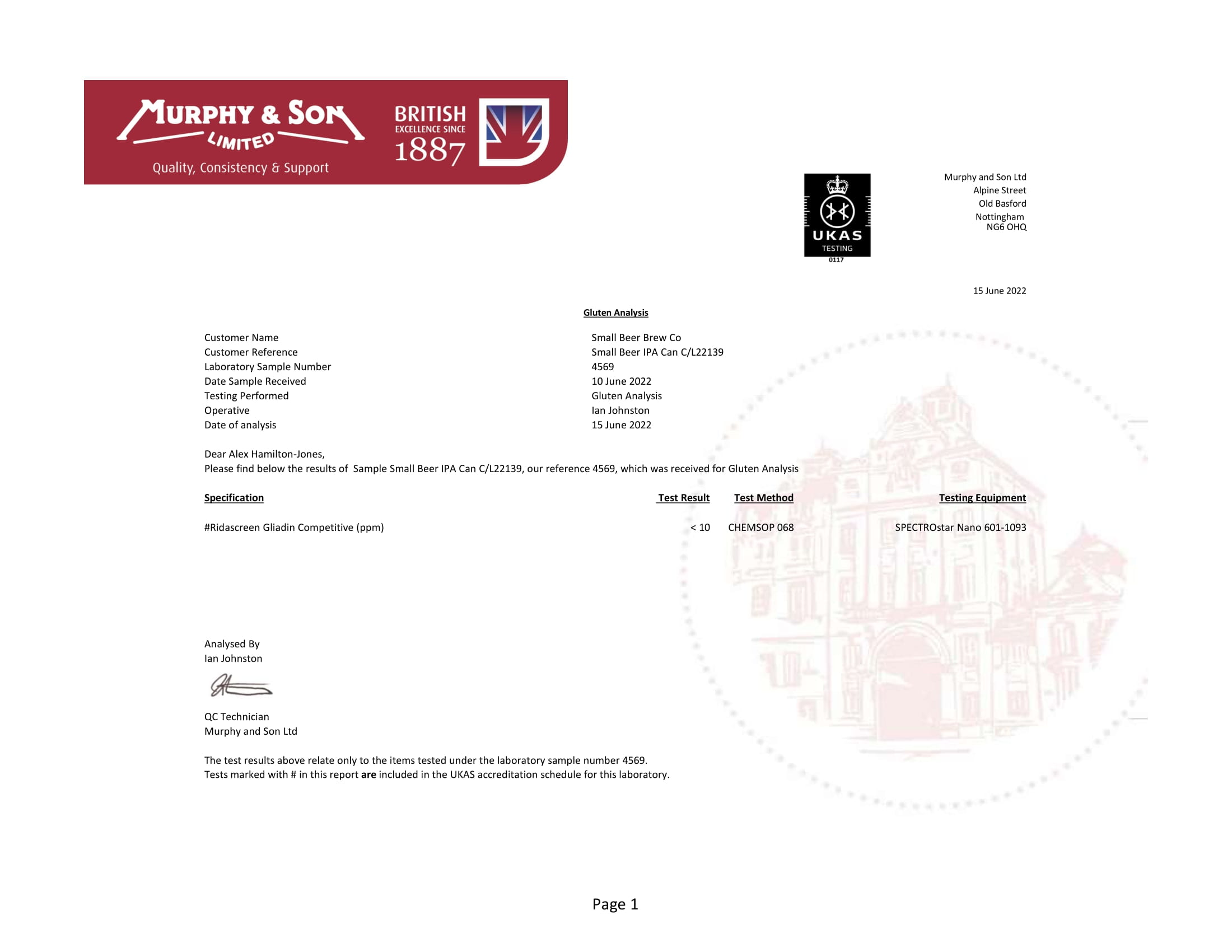 For now, only our cans of IPA - which are available to buy as 6-packs or 24-packs - are labelled as gluten free. The gluten free label is not inclusive of the cans in our Session Can Mix or our bottles of IPA.