Barside Session w. Warehouse

in conversation with Brendan Eades and Davide Minervino
Brendan Eades and Davide Minervino speak to Small Beer about why they believe Warehouse is at the forefront of sustainable restaurants in London.
Climate change is and should be on all of our minds. Though daunting, the size of the problem also reflects the size of the opportunity to do things better. Our industry is no exception.
That's why we've taken a moment to showcase the positive impact a few of our favourite sites are making to lead and inspire hospitality to build better.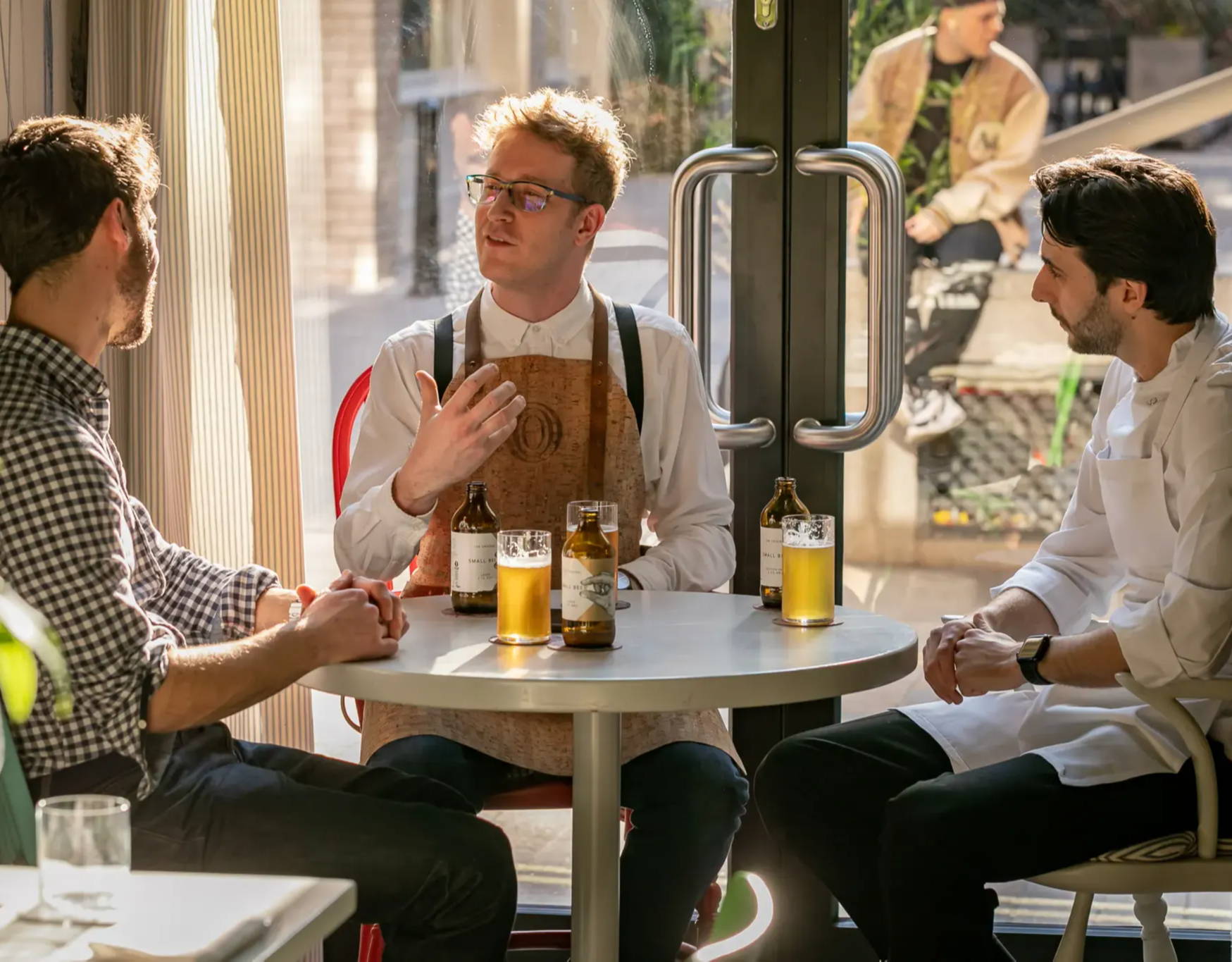 DO YOU CONSIDER WAREHOUSE TO BE A 'SUSTAINABLE' VENUE?
Absolutely. We'd say that Warehouse is at the forefront of sustainable restaurants right now in London, because of the extra mile we go to. A lot of people don't want to run sustainable restaurants because of all the work that goes on behind the scenes that you don't get recognition for. We want to be somewhere that sets an example to drive momentum for sustainability and building better.
WHAT MAKES HOW YOU APPROACHED BUILDING THE CONDUIT AND WAREHOUSE SO UNIQUE?
We at The Conduit put a lot of time and effort into working differently with all of our suppliers and teams, whether that's returning containers our ingredients are sent in, minimising packaging and eliminating food waste. Food waste is probably the biggest challenge in our industry and won't be solved overnight, but it's something we work hard at. We take different elements of wasted food and turn them into items that can be transformed back onto the plate. Like our waste bread. We turn it into a soy sauce and we use that for glaze, dressing and anything else our chefs come up with. The world of fermentation is also a great way to take waste and turn it into something delicious, especially at our bar.
WHAT INSPIRED YOU TO TAKE THIS ROUTE?
The Conduit is known for its values, so making sure the restaurant reflects what The Conduit stands for was really important. It's something our guests and members expect of us and we're really proud of that.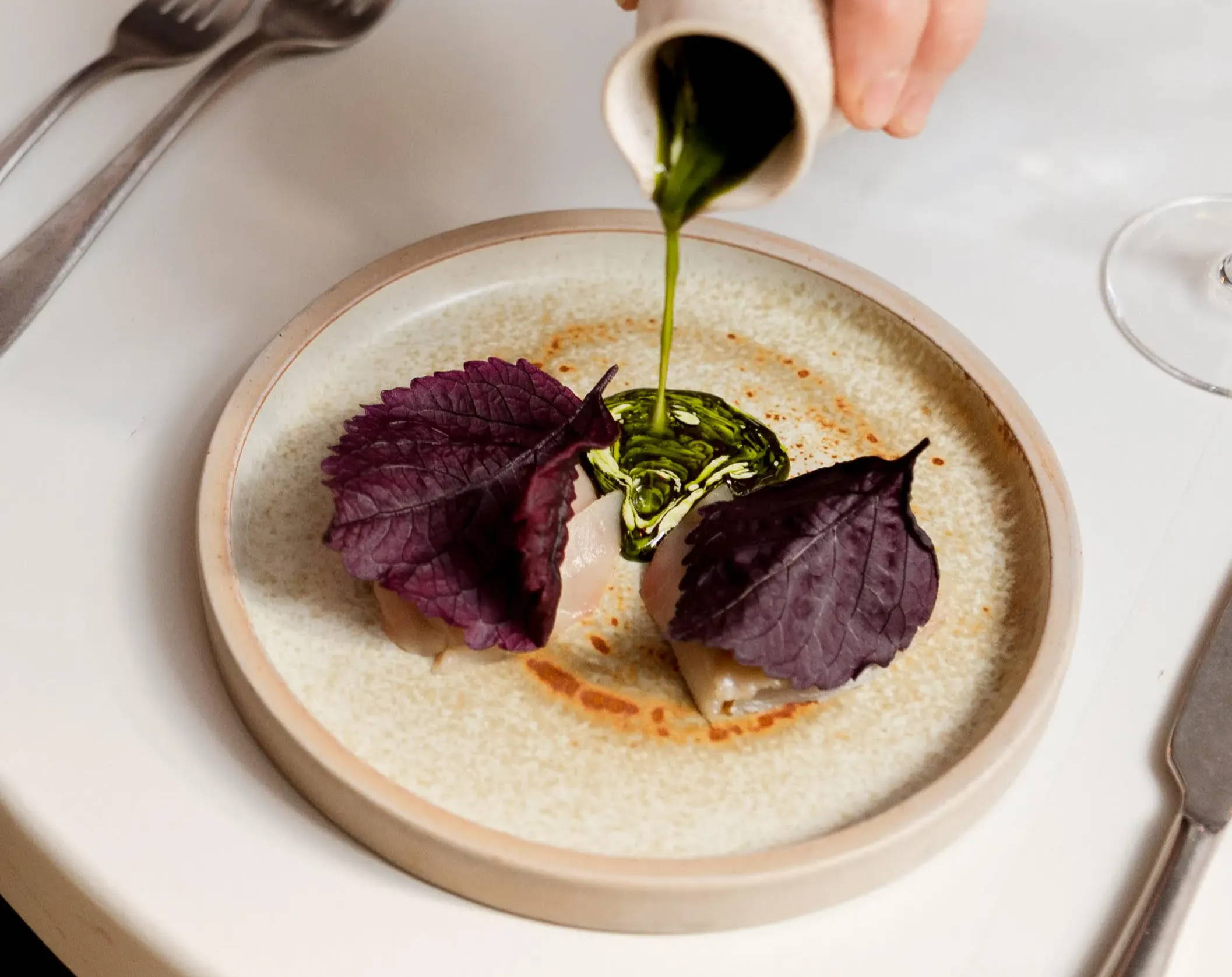 HOW DO YOU SHARE THIS STORY WITH YOUR GUESTS?
Through the food on the plate and the drinks from the bar. It's all about telling people the story, being transparent and making them feel part of what you're doing. We always remind our guests why we do what we do and that's what adds great value to their experience and to our work.
IF YOU COULD INTRODUCE ANY CHANGE OR IMPROVEMENT (WITHOUT WORRYING ABOUT COSTS/INFRASTRUCTURE) WHAT WOULD IT BE?
We'd love to have a solar panel, compost machine and a rainwater system to feed plants that we could then use to infuse our own inhouse Conduit spirits. Keeping things within the operations of our site is so important, where we can use them as something else or to grow something new, it's just an amazing concept.
WHAT OTHER VENUE DO YOU THINK IS DOING THINGS WELL?
The best in London has got to be Silo in Hackney Wick. What Doug has created there is just incredible. His knowledge of ingredients and also materials is just amazing. He's a big part of what drives what we do here forward.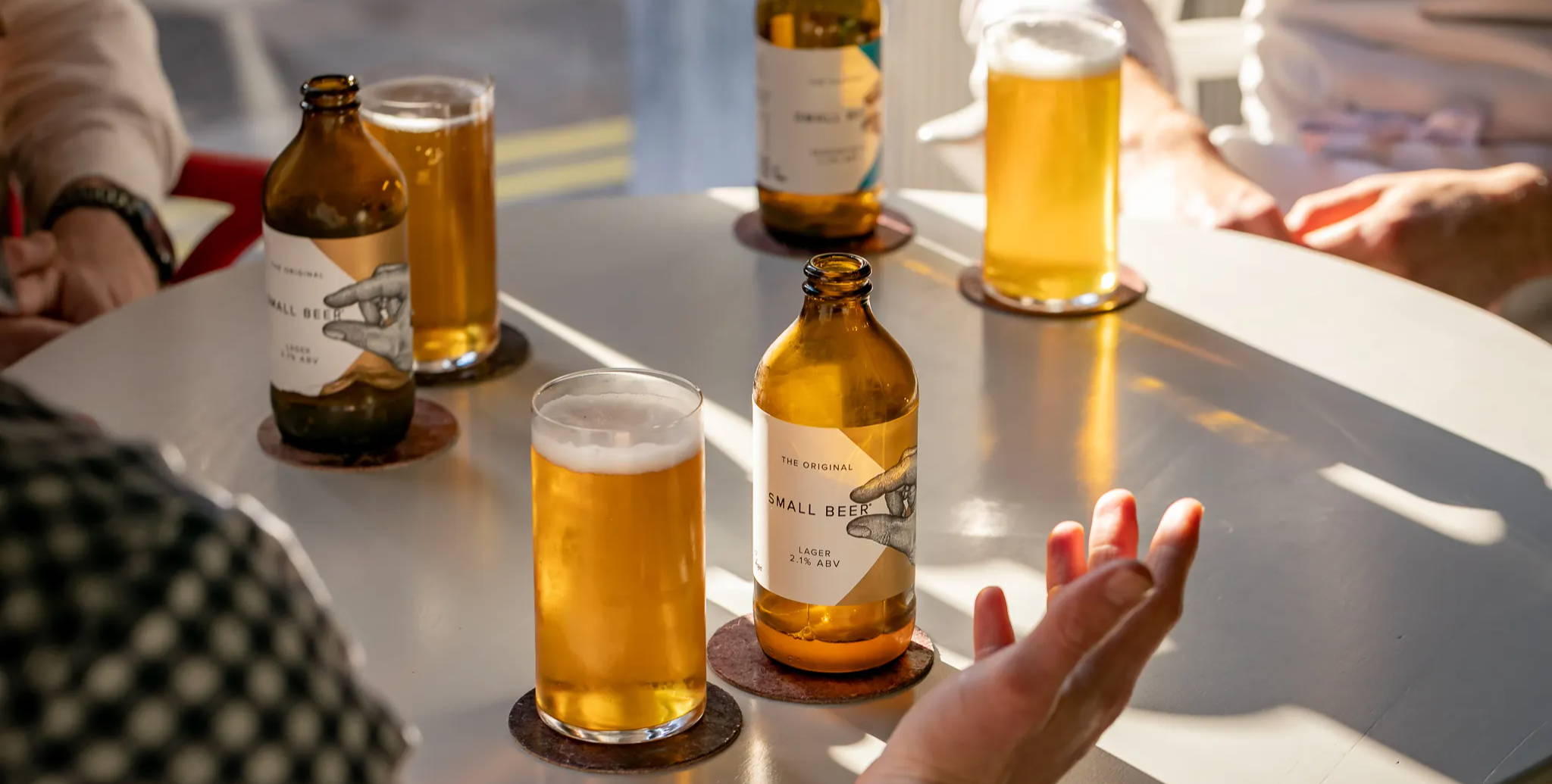 WHAT DO YOU THINK IS THE BIGGEST CHALLENGE FACING SUSTAINABILITY IN OUR INDUSTRY?
Packaging still needs a lot of work where there's still plenty we can change. We've had to work hard to find the right suppliers to get our oil, fruit and veg all in reusable containers that we send back when they turn up with the next delivery. It's all about making the most of those cyclical relationships. When it comes to the bar, it's about trying to find the balance between creativity and using the right ingredients. We've got so used to tropical flavours from very far away ingredients. We need to start sourcing in a more sympathetic way that delivers all the occasion of a great drink, but is also responsible.
WHO INSPIRES YOU THE MOST WHEN IT COMES TO LOOKING AT THINGS DIFFERENTLY?
It's got to be Doug at Silo and all that he's doing to champion this conversation across our industry.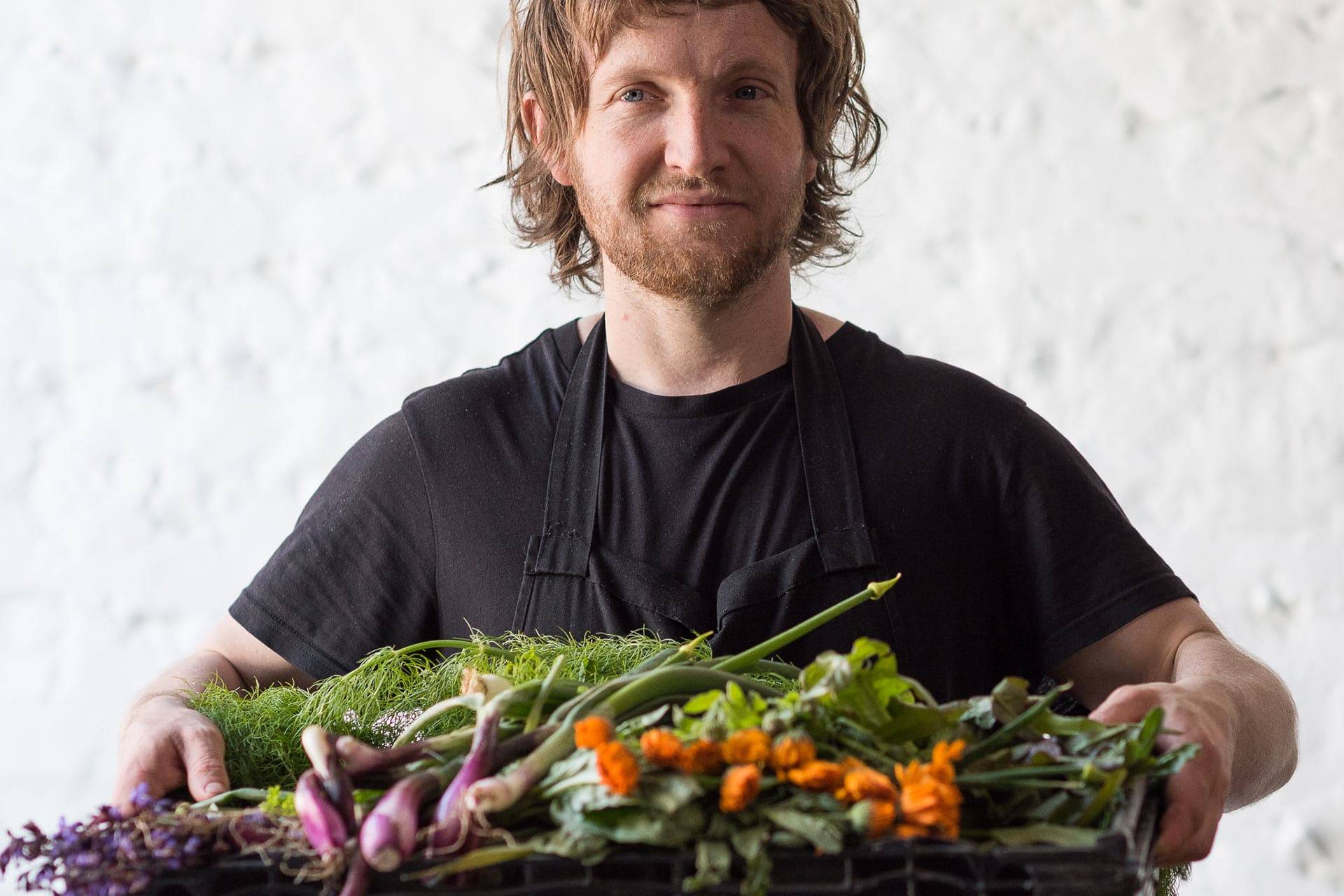 DO YOU FEEL POSITIVE ABOUT THE FUTURE OF SUSTAINABILITY IN HOSPITALITY?
Everyone has a clear vision of what needs to be done, where we're pushed out of our comfort zones and really getting to work, rather than just talking about it. That makes us very positive. We keep meeting like-minded people and like-minded suppliers who are taking it in their stride. How can we not be positive about that?