The Small Beer Taproom is Now Open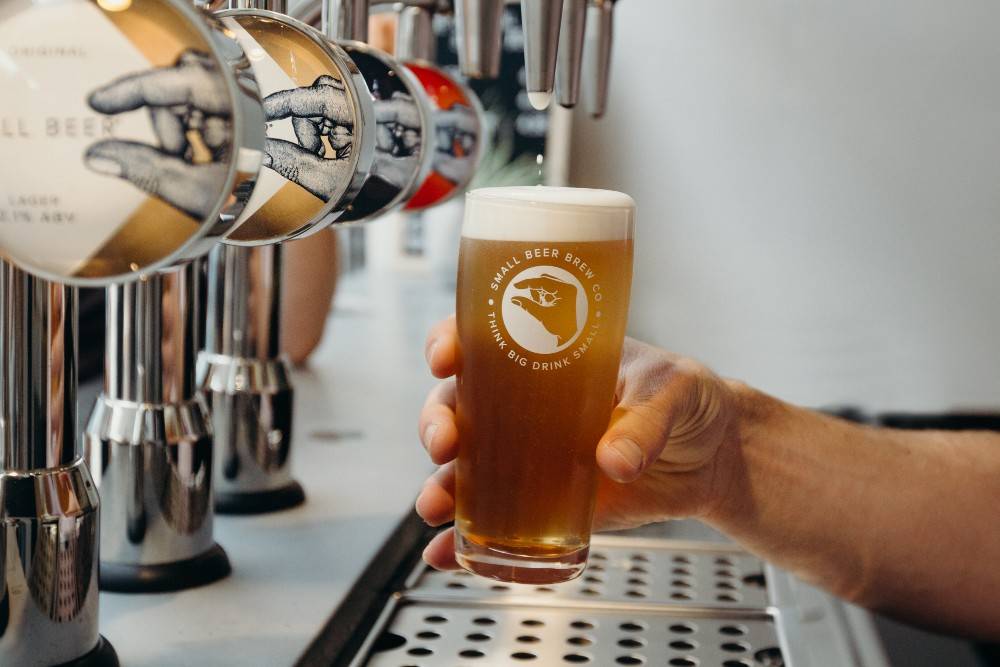 Small Beer drinkers of London, take note: you can now enjoy brewery-fresh draught beer in our beautiful Bermondsey taproom.
Our brand new taproom is open from Wednesday through to Sunday, so you can really embody the Small Beer ethos of 'Living for the Week,' while seeing where the magic happens. You can find the full opening hours and more information on our Small Beer Taproom page.
WE'RE HAVING A LAUNCH PARTY
To celebrate the opening of the taproom, we are throwing a launch party on Thursday 28 July 2022, where we will welcome big thinkers, beer lovers and members of our local community alike with a complimentary Small Beer on arrival.
To get the party started, there will be live music and wood fired pizza, freshly made to order by Pizza Squad.
---
Taproom Launch Party
Thursday 28 July - 4:30pm to 10 pm
Free entry and one complimentary beer per person
---
DRINK OUR LOWER ALCOHOL BREWS ON DRAUGHT
Visitors to our taproom can enjoy all five of our lower alcohol session beers on tap. For the first time ever, we've also put our oustanding Small Beer Steam session ale into cask to really bring out its rounded hop finish. Time Out said: "It tastes incredibly complex for just 2.7 percent, full of dried fuit flavours and delicious maltiness." It tastes even better on cask!
Located on Verney Road in South Bermondsey, our taproom is the perfect place to enjoy a post-work pint in a relaxed setting. Or if you're attempting the Bermondsey beer mile on a Saturday, we're here to help you keep it session.
Watch our Instagram reel below to see inside the brewery and get a glimpse at the taproom.