Cocktail Recipe: Small Beer Paloma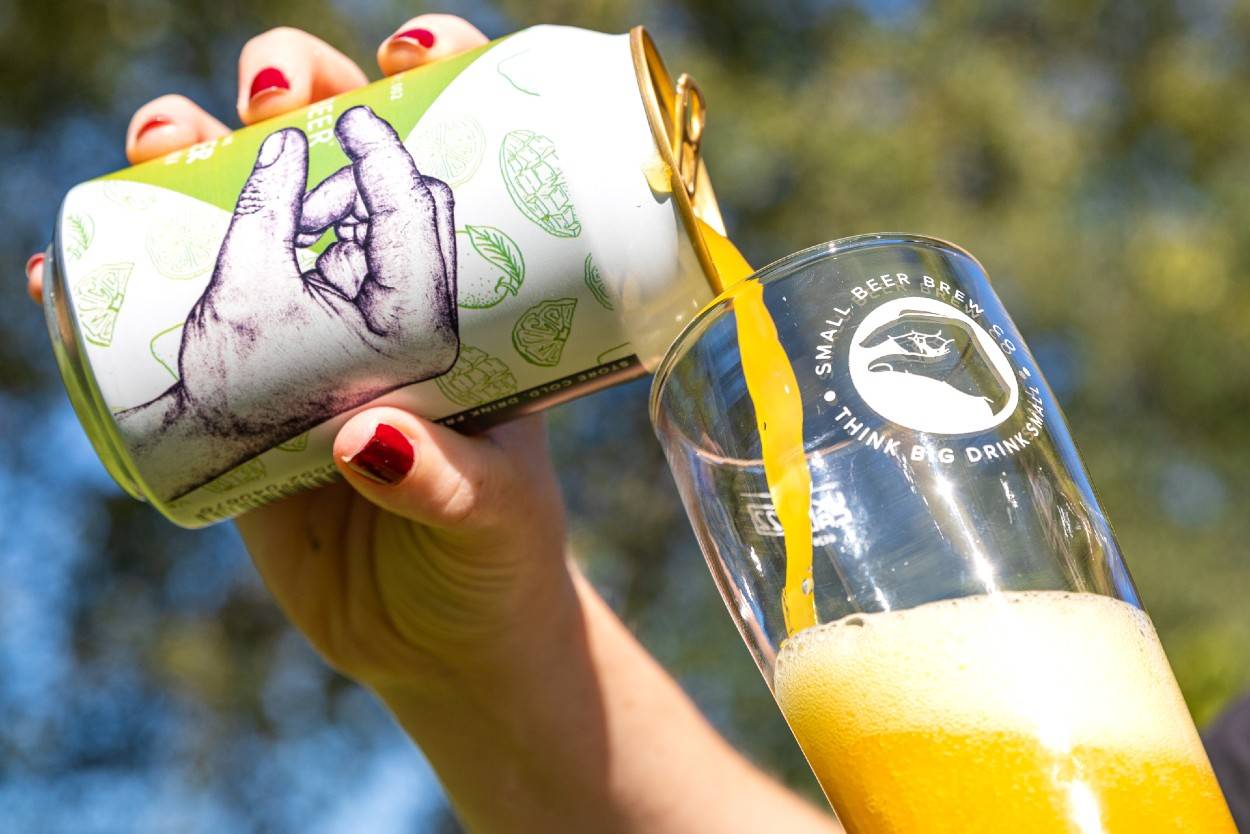 To boost your Bank Holiday weekend, our taproom manager Oscar has curated a sun-kissed cocktail recipe that uses our light and refreshing Radler to lift the citrusy flavours in a Paloma, which is typically made with grapefruit juice.
Blended with ripe mango and fresh zingy limes, the Small Beer Radler is the second edition in our Small Batch series, which is all about pushing the limits of what's possible at our signature Small Beer strength.
Watch the video below to learn how to make our Small Beer Paloma cocktail:
Ingredients for a Small Beer Paloma:
25ml lime juice
25ml sugar syrup
25ml tequila
1 x Small Beer Radler to top
1 x twist of fresh lime for garnish
Radler is a historic Germany beer, with a backstory that captivated the cyclists in the Small Beer team.
If you paid attention in your German GCSE classes, you may remember learning that "Radler" is the German word for "cyclist."
The story goes that Radler was first made by a particularly inventive innkeeper to quench the thirst of a large group of cyclists who rode in on a sunny afternoon, when he was running low on lager.
As a brewery that champions classic beer styles, our Small Beer spin on this iconic tipple is a tantalising twist of tropical goodness that embodies the spirit of summer.
As this is a Small Batch beer, it's unlikely to stick around much longer than the summer, so pick it up now while you can exclusively from the Small Beer website.