How Small Beer helps the Horniman Aquarium
Did you know that 1% of every Small Beer order helps save coral reefs?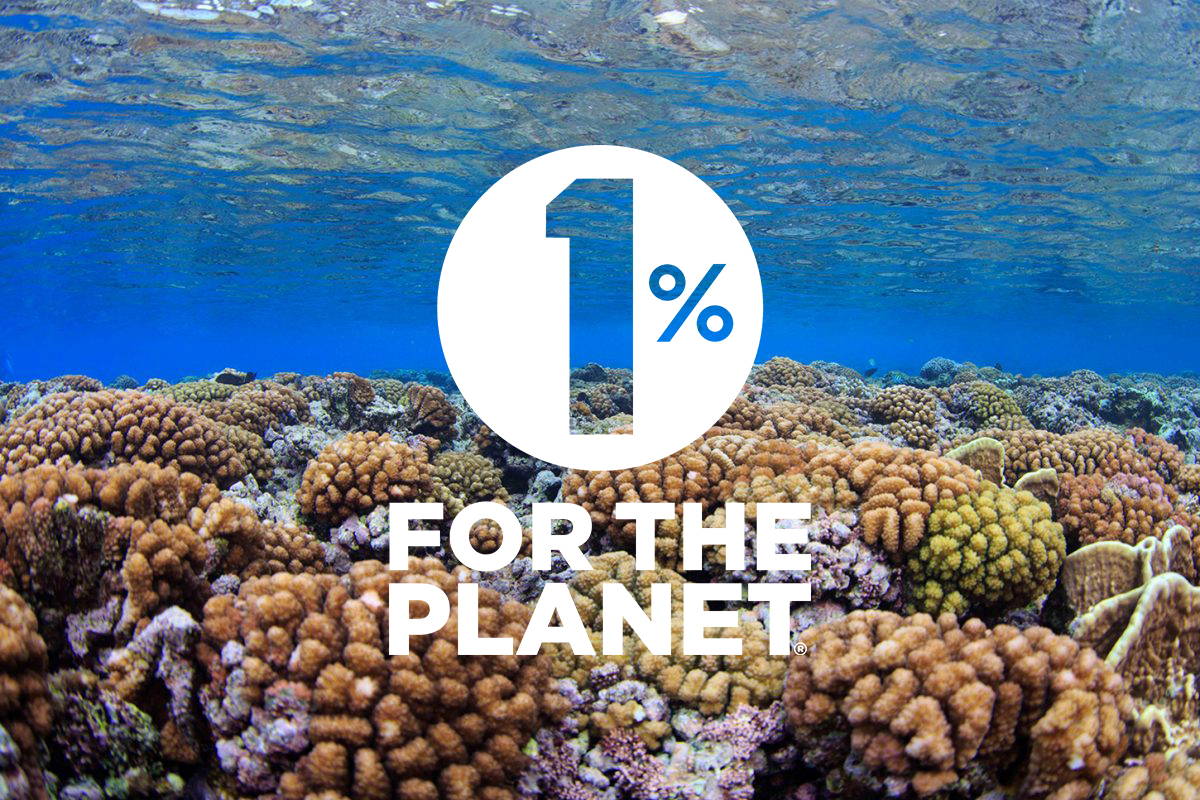 Since the very start of our Small Beer journey, we have sought to use our business as a force for good, which is why we donate a portion of our annual revenue to environmental causes.
As part of our 1% For The Planet membership, we've partnered up with our neighbours at the Horniman Museum and Gardens in South London. This means that every year, we donate 1% of our revenue to help the museum make a positive environmental impact and reduce water usage in their aquarium.
Our donation also helps the amazing team at the aquarium to promote Project Coral, a pioneering research programme, which aims to regenerate reefs and support sustainable livelihoods threatened by climate change.
---
"Over 30% of the world's reefs are considered seriously damaged and 60% may die within the next 20 years."
Horniman Museum & Gardens
PROJECT CORAL
WHAT IS 1% FOR THE PLANET?
Co-founded in 2002 by Yvon Chouinard, the maverick leader of Patagonia, 1% for the Planet is a global nonprofit organisation that encourages businesses to donate 1% of their annual sales to environmental organisations and charities.
Members who pledge to donate 1% - like Small Beer - can choose from an approved list of nonprofit organisations and charities to back. A key part of 1% for the Planet is about providing support and resources to help its members become more environmentally sustainable in their operations and business practices.
WHY DID WE CHOOSE TO BACK THE HORNIMAN?
Although 1% For The Planet is very much a global organisation, we were keen to ensure our donation benefited our local community in South London. The Horniman Museum is less than four miles from our brewery in South Bermondsey, which felt like a natural fit.
The aquarium at the Horniman is one of our favourite places to visit in South London. There are 15 exhibits, which showcase aquatic environments from around the globe, from the majesty of Fijian coral reefs to the humble British pond.
As a sustainable brewery, we're naturally placed to lend our expertise to help the Horniman's amazon aquarium team to reduce the amount of water used in their display tanks and research systems.
Since opening the doors of our brewery, we have pioneered an innovative approach to reducing water usage within the brewing process. Our unique brewing kit that allows us to require just 1.5 pints of water for every pint of Small Beer, where as most brewers will typically use 8-10 pints of water.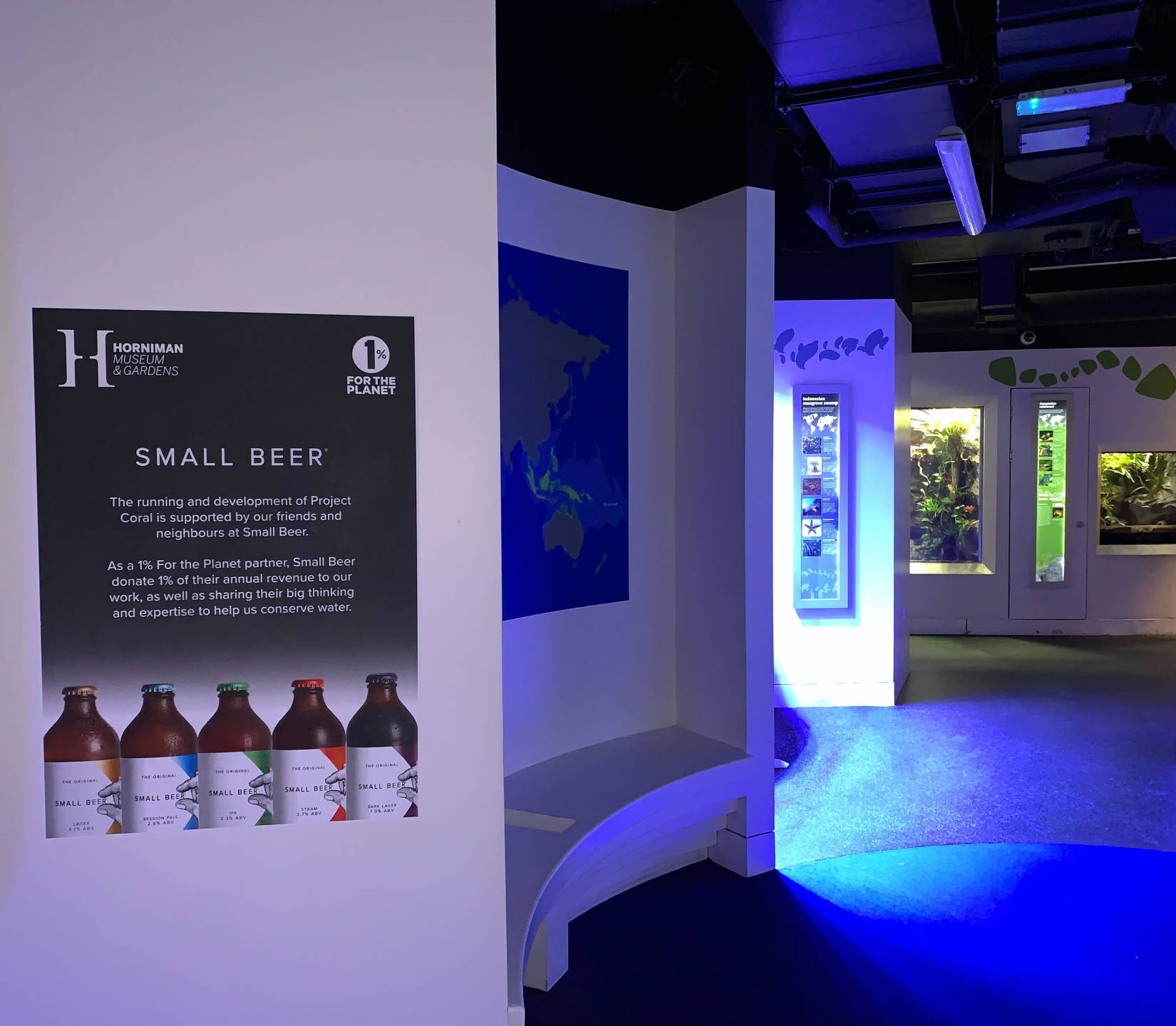 We are hugely inspired by Project Coral and the team behind it.
Coral reefs are one of the most biologically diverse and economically valuable ecosystems on the planet. They provide habitat and food for countless marine species, protect coastlines from storms and erosion, and support many industries.
The sad reality is that 60% of the world's coral reefs may die within the next 20 years due to a combination of overfishing, pollution and climate change.
Protecting coral reefs requires a colossal global effort, which is why we are so proud that Project Coral, a world-leading scientific programme has its roots in South London.
We are grateful that we are in a position to help the Horniman team to promote Project Coral and make further scientific breakthroughs.
Project Coral depends on the support of many partners and dedicated individuals. If you would like to make your own donation, or learn more about this vital project, you can do so below.