Barside Sessions w. Tiago Mira
Tiago Mira tells Small Beer about his decision to move from Portugal to London and how he it led him to some of the city's most prestigious bars, including One Aldwych, The Ritz and more recently, The Goring.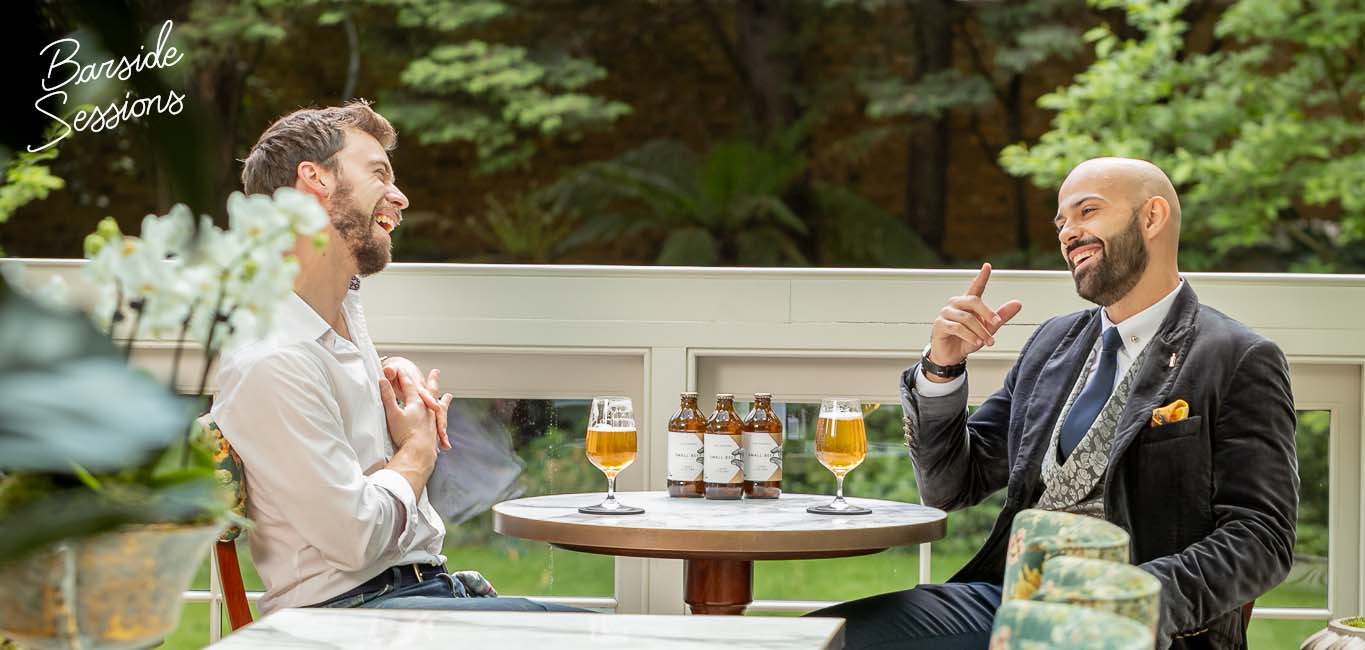 What was the first complex serve you ever made?
It was probably for a competition nine years ago, that's when I really felt like I could do this as a long term career. It was run by Gin Mare and one of the challenges was to make a twist on a Dirty Martini.
I thought 'How crazy can I go?' and because Gin Mare is from Spain, I decided to cook together some smoked ham with olives and capers in the gin. I used the juice left over in the pan as the olive brine for my Dirty Martini. I then served it with tapas style snacks on the side, like iberico ham and olives with a garnish stick inside the glass so people could use it to pick at the snacks to choose as their garnish. It might not sound like a crazy idea now, but back then it was quite out there and it helped me win that competition so it was a big moment for me.
What was your first big break?
My mum is a chef back in Portugal so I've always been around hospitality. At one point I thought I'd go into the marines because my father was in the military, but when he persuaded me not to, I thought about all the events and parties I'd help host and how much I enjoyed it. There was just something that called me to it.
Back home my cousin owns a small neighbourhood bar, so I started off really simple, with easy stuff like making gin and tonics, picking up glasses and talking to customers, before getting a job in a small 4* hotel. I'd say my first big break was the day I decided to come to London. Being a foreigner and moving away from your friends and comfort zone where you're completely starting again, is a big thing. It was the scariest decision of my life, but it's the one that led me to where I am now.
My first job in London was as a barback at the Mandeville Hotel in 2012. I remember my first day so well. I worked with such a great team and learnt a lot, but after 10 months a position opened up at One Aldwych to be a junior bartender and I took it. Then, after some time there I received a call to go for an interview at The Ritz Hotel for a position as head bartender. I think the momentum behind my career really started at One Aldwych, because after The Ritz it took me to Annabel's as head creative mixologist and then The Goring. I don't really think that you look for a job, in some ways I feel like jobs end up looking for you. From the day I stepped into The Ritz I knew the luxury, 5* level was somewhere I really wanted to be.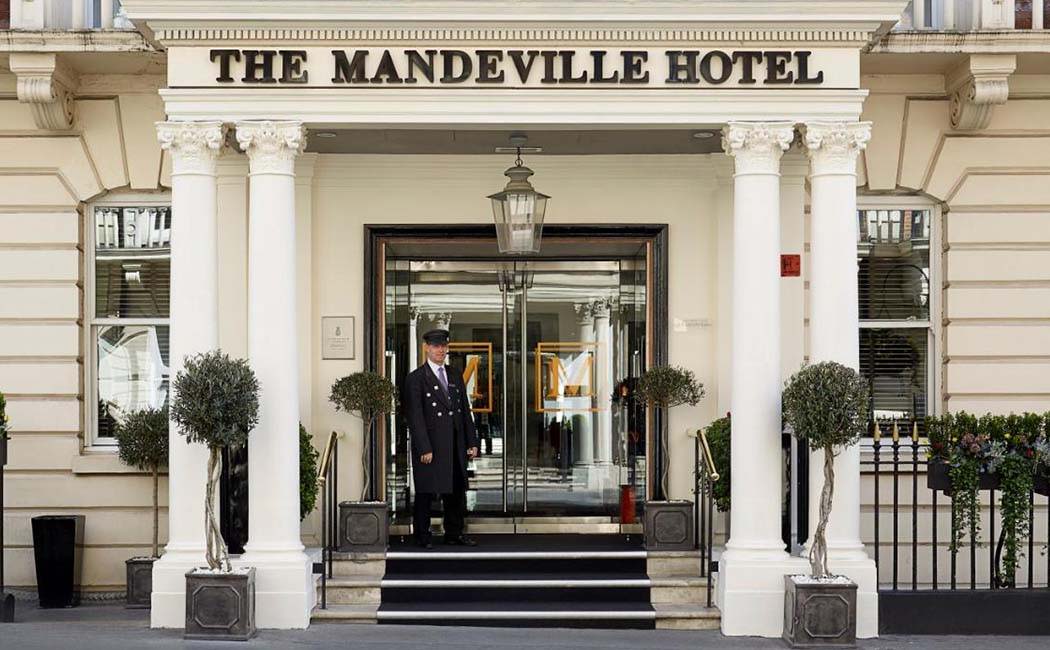 Did you ever make a sbagliato-style mistake...when something went so wrong it ended up being so right?
There was a time when I entered the Galvin Cup the same year as the Gin Mare competition. I submitted my recipe late and so I had to go on the waiting list to compete. They said to me, if I wanted to take the risk, I could travel to the event and wait in case someone didn't turn up. So I went, I took the risk and out of 35 bartenders the last one didn't show so I got to compete and ended up winning the competition. I guess taking that risk really paid off for me because there were other bartenders on the waiting list...just none of them decided to go and try their luck.
Another time was more recently when I was working on the latest menu with Paulo, our head bartender. We were struggling with the last drink. I knew there were a few things that I wanted to use, but I wasn't sure it was going to work. So I grabbed some whisky, two vermouths and some Fernet Branca for a hybrid between a Hanky Panky and a Perfect Manhattan. When I tried it it was just too heavy for a summer menu. So I tried something else that was very anise in style with a lot of herbs and thought 'Wow, this with mango would be great'. So then I added some mango essence, stirred it down and all together I thought 'this is a winner'. It just happened after really struggling to make the serve work and now it's become our most popular drink at the bar. If you'd asked me at the time whether it would be popular I would have said I didn't think so, perhaps because I have a bartender mentality where nothing will ever seem good enough, but now it's a big success that all the guests really enjoy. So it was a happy mistake!
"I decided to make a cocktail dedicated to our love for the industry and our love for what we do, because it's a kind of love that you cannot describe"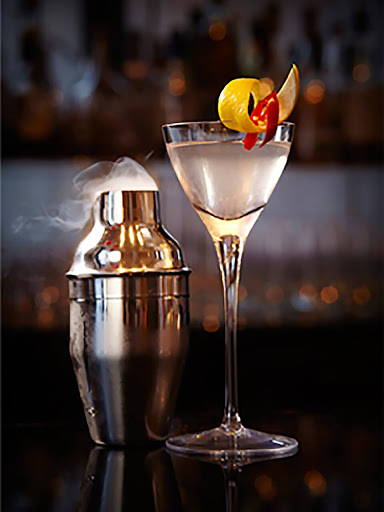 What is the serve that you're most proud to make?
There are a few, but the one that I've always been the most proud to serve is from my time at One Aldwych called For Love. That was the drink that pretty much won me the Galvin Cup. There's a round with a mystery box of ingredients where you have to come up with a cocktail and a story about it in 15 minutes. I decided to make a cocktail dedicated to our love for the industry and our love for what we do, because it's a kind of love that you cannot describe. So I created something vodka based, with lemongrass and a bit of chilli, all shaken and served in a mini shaker with dry ice so it smokes to give it a bit of a mystic feel as well. It's a drink that I'm still very proud to see on the menu at One Aldwych and if I get a chance I'd serve it anywhere I can.
What is the serve that you most look forward to at the end of a shift?
It's 100% a beer. I don't know what it is, but there's just this link with beer… When you think of tequila, you think of a party, with whisky or rum you think of being at home and enjoying a sip, with gin and vodka, it's pretty much all about a party again. But with beer, it's a different kind of social moment, it's all about refreshment and coming together with friends.
---
What is Barside Sessions?
The power of people has driven the hospitality industry for centuries, and it's the power of people that will keep it turning for many, many more years to come.
We created Barside Sessions to celebrate some of the finest names in drinks, lifting the lid on their craft and exploring the journey that has brought them to stand so proudly behind the bars that they tend...
...because everyone starts small before they make it big.