Barside Sessions w. Raffaele Di Monaco
Raffaele Di Monaco gives Small Beer the lowdown on the hospitality industry in London and his role as bar manager at The Berkeley hotel.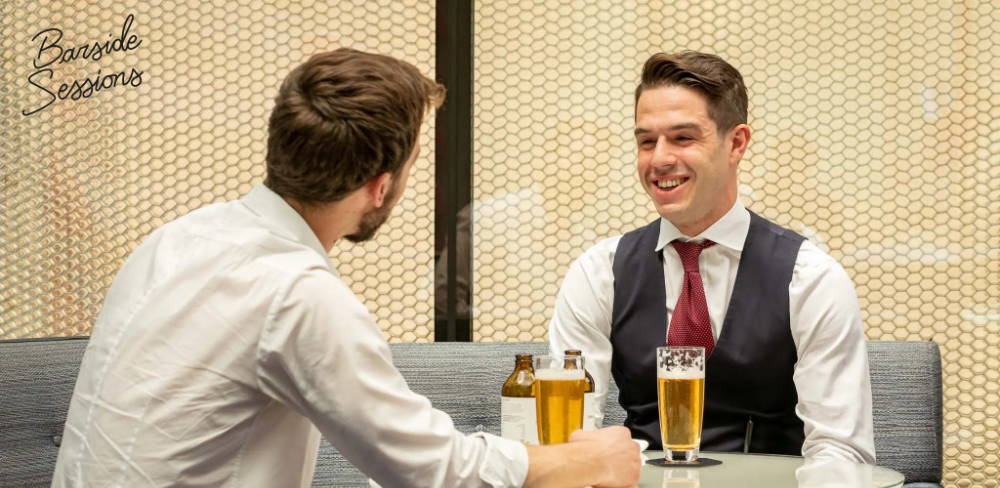 ---
What was the first complex serve you ever made?
It would have been at my first bar job that I did during the summer of my hotel management course. It was a kind of beach bar on an island of Southern Italy, mostly serving cold beers and a few classic cocktails like mojitos, daiquiris...margaritas, that sort of thing. It was very simple, very summery and fresh. I hadn't had much experience when one evening a guest asked for a manhattan. I was a bit put off because although I'd heard of the drink, I had never made it before. So I googled it and saw I had everything I needed behind the bar, but I didn't pay much attention to the kind of whisky I was supposed to use. Instead of bourbon or rye, I grabbed a scotch. It was quite funny because later on the guest came back and said "Well, you made me a Rob Roy but it was delicious." So it was actually quite a nice moment.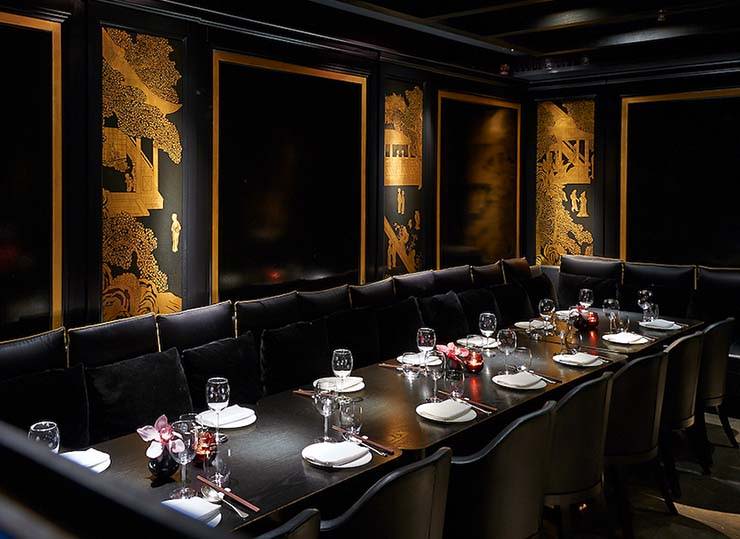 What was your first big break?
I'd probably say it was when I first moved to London almost ten years ago. I got a job as a barback in Hakkasan in Hanway Place and that's where I really got the right kind of experience to progress in my career. It's a very busy bar with 5 stations. I was quite overwhelmed by the whole thing, but also very inspired and excited to be working with such experienced bartenders. It was extremely fast service but also very, very high quality with it being a Michelin star restaurant, so everything had to be just right. Although it wasn't my first job in a bar, it was the first experience I had that really shaped me. I carried on working there until I got the head bartender position after two and half years.
I moved to London because it's known for being a place where you can work for great companies in great venues and really grow your personal development. There's so much talent where the competition pushes you to learn all the time, which I love. It doesn't matter whether you're wearing a tie or a t-shirt, there's such a caring and thoughtful side of hospitality that makes it such a special industry to work in, especially in this city.
"It doesn't matter whether you're wearing a tie or a t-shirt, there's such a caring and thoughtful side of hospitality that makes it such a special industry to work in, especially in this city"
If I look at what I've gained since being here, I've worked in a Michelin star restaurant at Hakkasan, led the opening of Park Chinois, before working at independent bars like 69 Colebrooke Row where you're very limited in space and have to be really thoughtful with how you draw on creativity. Now I'm at a bar of a 5* hotel so it's very versatile, which I think is important. What I love about The Berkley is the variety of experience it gives me and I think it's been really useful to not have stuck to one thing from the beginning. I think if you have a particular passion then great, but for me personally, I think it's important to have a good understanding of how everything works across hospitality.
Now that I'm at The Berkeley, I feel a different sense of comfort in what I'm doing because everywhere I've worked before has given me the experience and the confidence to really lead in my position. I suppose I've been taught the importance of high standards everywhere that I've worked and that's prepared me for the freedom and responsibility I have to develop the team and what we are doing in the bar together.
"I think it's important to have a good understanding of how everything works across hospitality"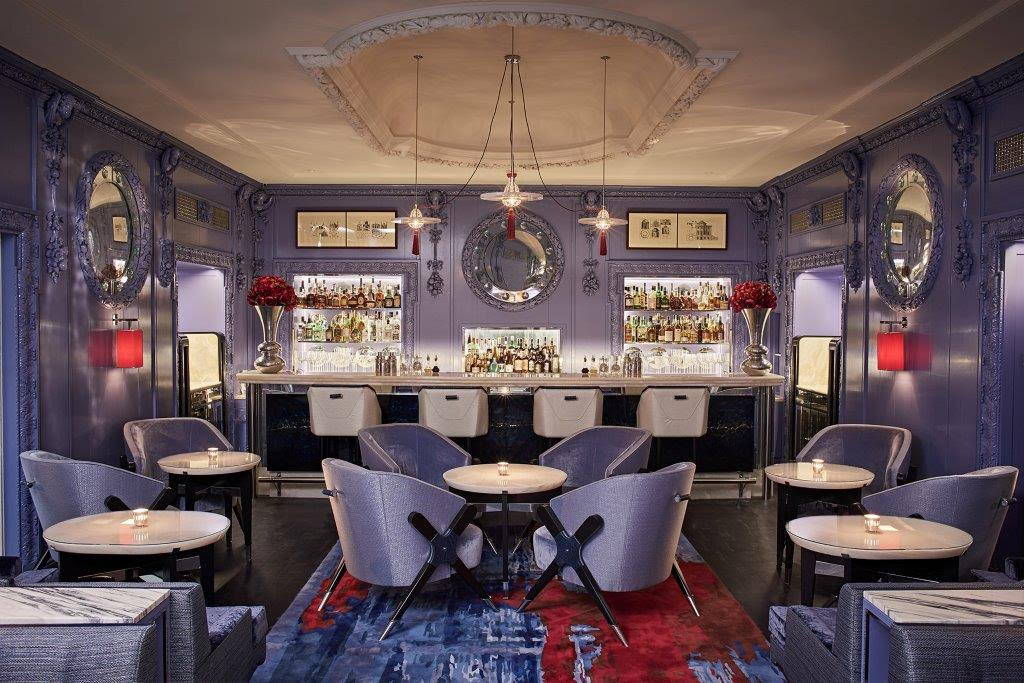 Did you ever make a sbagliato-style mistake...when something went so wrong it ended up being so right?
Obviously a lot of attention goes into creating cocktails, but there have been a few moments where things might not have gone to plan. Here at The Berkeley we always offer a welcome drink in the bar as a palate cleanser, which would change on a daily basis depending on what we had in stock, what the weather was like and what was in season. One day I just thought that we should try and have something that's always the same so that people can recognise it. I thought it should be blue because it's the Blue Bar! So, we created this serve that's essentially an elderflower, spritz soda. Very light in ABV with a little bit of vanilla essence and some citric malic acid to help balance it out. It sounds nice but I was worried that the colour of bright blue would make people think it looks like mouthwash! On the first night I was a bit nervous, but by the end we had so many people trying to order 'the blue drink' even though it wasn't on the menu. So it turned out to be quite a nice success in the end.
What is the serve that you're most proud to make?
There have been a few that I can think of, but there's one drink that I created when I was at 69 Colebrooke Row...it was a twist on a vodka sour and I remember it was the first drink I made that Tony C tried. When he drank it he said "This is one of the best sours I've ever tasted", which was a great moment for me. It was vodka infused with cocoa butter, yoghurt syrup and lemon bitters, as well as the usual lemon juice and egg whites and it just balanced out so well. I wanted to develop a sour that gave you just as much texture through the aroma as it did on the palate to add a bit more to the experience. I think coming from somewhere like Hakkasan that was all about high standards at high volume to a place that was more about drinks development meant that exploring serves like this was a really exciting creative challenge.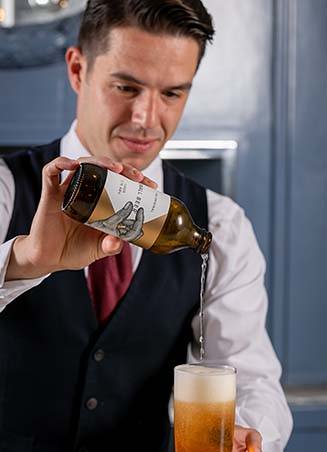 Rafaele Di Monaco, The Berkeley Blue Bar
What is the serve that you most look forward to at the end of a shift?
My very favourite drink is a classic gin martini with a twist, but at the end of a shift I just really like a cold beer...something very light and refreshing or something like a glass of red. I think what's great about a beer is that it's just non intrusive. It's not too strong that it's going to catch up with you. There's something very comforting about it. It also means you're not messing up the bar again to make a drink for yourself after you've just closed it.
Follow Raffaele on Instagram
Visit The Berkeley in London
---
What is Barside Sessions?
The power of people has driven the hospitality industry for centuries, and it's the power of people that will keep it turning for many, many more years to come.
We created Barside Sessions to celebrate some of the finest names in drinks, lifting the lid on their craft and exploring the journey that has brought them to stand so proudly behind the bars that they tend...
...because everyone starts small before they make it big.
---