Barside Session w. Gladwin Brothers

in conversation with Richard Gladwin
Since 2012, the Gladwin Brothers has been sharing their love for the farm-to-fork way of life with neighbourhoods across London. Small Beer sat down with Richard Gladwin to talk about sustainability.
How small steps can make a big difference…
Climate change is and should be on all of our minds. Though daunting, the size of the problem also reflects the size of the opportunity to do things better. Our industry is no exception.
That's why we've taken a moment to showcase the positive impact a few of our favourite sites are making to lead and inspire hospitality to build better.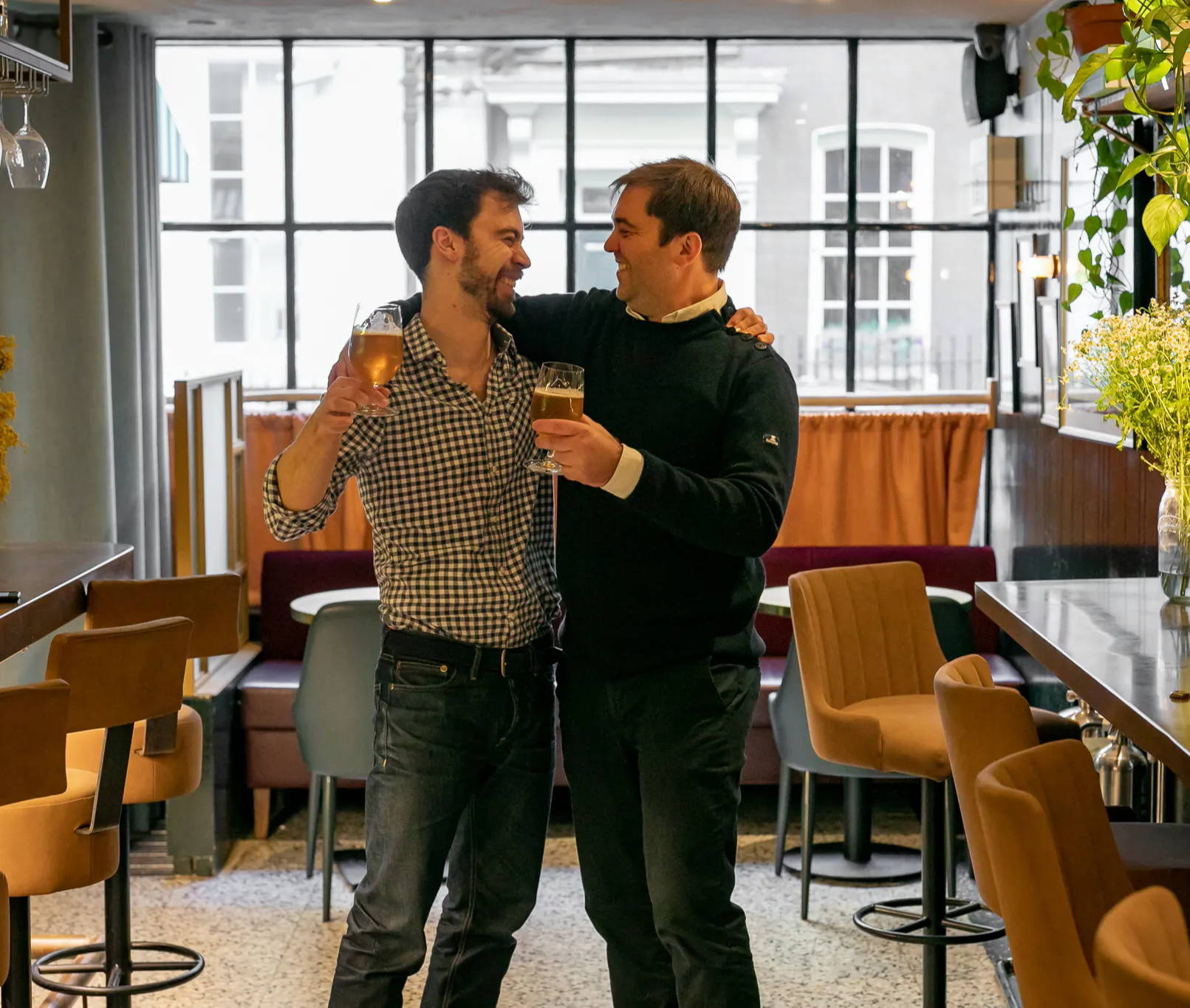 DO YOU CONSIDER WHAT YOU DO AT GLADWIN BROTHERS TO BE A 'SUSTAINABLE' VENUE?
I do. It can sometimes mean being less profitable on occasion, but that doesn't matter. In the long run you're doing better and it means that you're operating somewhere with a difference where your team are going to want to stick around to be part of the journey. We're constantly improving how we run. Even now we're in the middle of installing a new bottle crushing system so that the bags and bags of glass that we were putting out for collection every night can be reduced to just a few small boxes once a week. It's all about looking for those wins in all corners of the business.
HOW WOULD YOU SUM UP WHAT YOU DO AT GLADWIN BROTHERS IN A NUTSHELL?
Our work has quite literally come together naturally, where we started out as just three brothers, one vineyard, a farm and a restaurant. Now that the business has grown to multiple sites, the values that ran as the backbone to that original set up of locally sourced and seasonal produce has simply grown to a larger scale. We're also big on operating a creativity vs. structure approach. We ultimately want our chefs to be creatives, where our restaurants may have the same dish on the menu when it comes to the main ingredients, but we work hard to let our teams execute it in their own unique ways and that, for us, is where the magic is.
WHAT INSPIRED YOU TO DO THINGS THIS WAY?
Undoubtedly our upbringing on the farm, working with the land. It's done far more than just provide inspiration, it's given us a way of living and values that are simply within us. It means that this approach to our business isn't something that we've been chasing because it's always been part of our outlook. It's now up to us to make it bigger.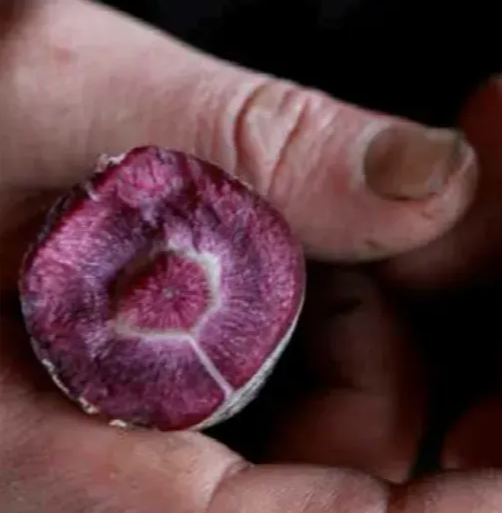 HOW DO YOU SHARE THIS STORY WITH YOUR GUESTS?
I think one of the most important things to remember when it comes to sustainability is not to preach it. Instead, you can see it on our menu with our approach to seasonality and knowing where all of our ingredients come from. I have a saying within the company that "A farmer grows a carrot for a year before it's brought into our kitchen. That carrot is then prepped for twenty minutes, served by a waiter within two and enjoyed by a guest in a mouthful. Our job is to make sure that our guest remembers the taste and enjoyment of that carrot until the next year it's in season." It's all about letting the produce speak for itself.
WHAT IS SOMETHING YOU WISHED YOU'D KNOWN BEFORE STARTING?
Now that we've reached our sixth venue, it has made me reflect on how special it can be to have a small business. The difficult structures, different procedures and day-to-day 'going wrongs' are so much harder to manage on a larger scale. I suppose I now see that 'bigger' doesn't necessarily mean more and more venues. It can also mean executing a bigger idea.
IF YOU COULD INTRODUCE ANY CHANGE OR IMPROVEMENT (WITHOUT WORRYING ABOUT COSTS/INFRASTRUCTURE) WHAT WOULD IT BE?
I'd love a training centre. Although marketing and social media are far more obvious channels to invest in, for me, the biggest and most important output you have is your staff speaking with your guests. If they're knowledgeable and passionate about what you're doing then it gets passed on and can really make a difference. Unfortunately, in reality, it's difficult to manage 7 day week operations and rota schedules, but that's where online learning can offer a real opportunity.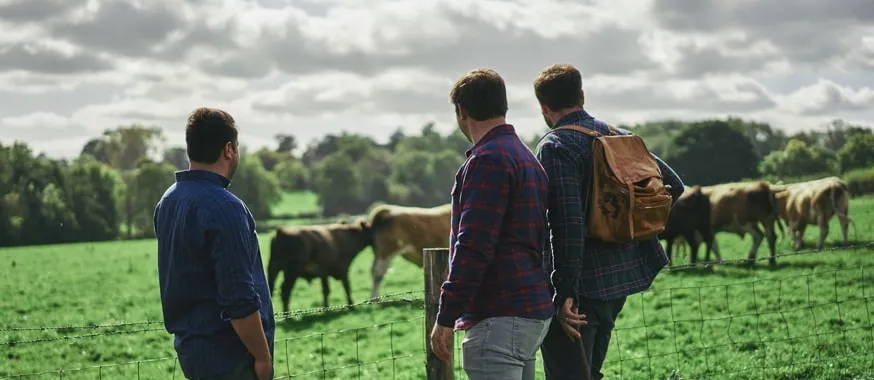 WHAT DO YOU THINK IS THE BIGGEST CHALLENGE FACING SUSTAINABILITY IN OUR INDUSTRY?
It's got to be the Covid hangover, inflation spurred on by the conflict in Ukraine and a landscape that's moving all the time. Managing all of those things is a constant battle alongside getting businesses back to profit making levels. It can make it hard to make the right choices for a lot of places.
WHO INSPIRES YOU THE MOST WHEN IT COMES TO LOOKING AT THINGS DIFFERENTLY?
Now, I know it's cheesy, but I've got to say Small Beer. I've tried so hard to think of a different answer, but honestly, no one's doing what you guys are. We absolutely love it!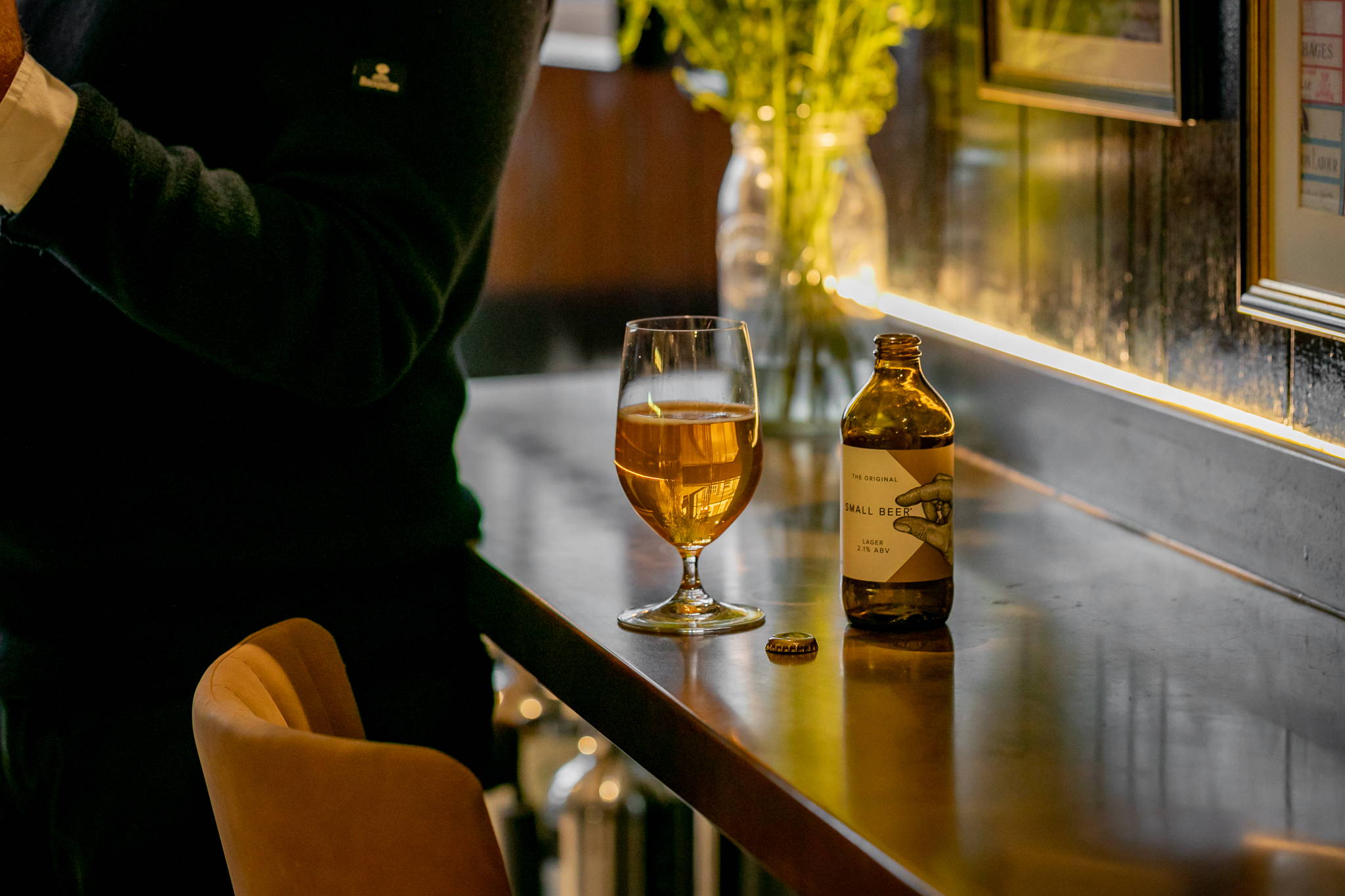 DO YOU FEEL POSITIVE ABOUT THE FUTURE OF SUSTAINABILITY IN HOSPITALITY?
Definitely. We're becoming more and more aware as a population and we're making those important choices, whether it's eating less meat or sourcing better meat to reduce our carbon footprint. Even the way we recycle is starting to really change across the industry, which is a big game changer, logistically as well as environmentally. The best part is it often makes good business sense in the long term when it comes to looking after our planet.