Small Discoveries: Finding Creativity with Paynter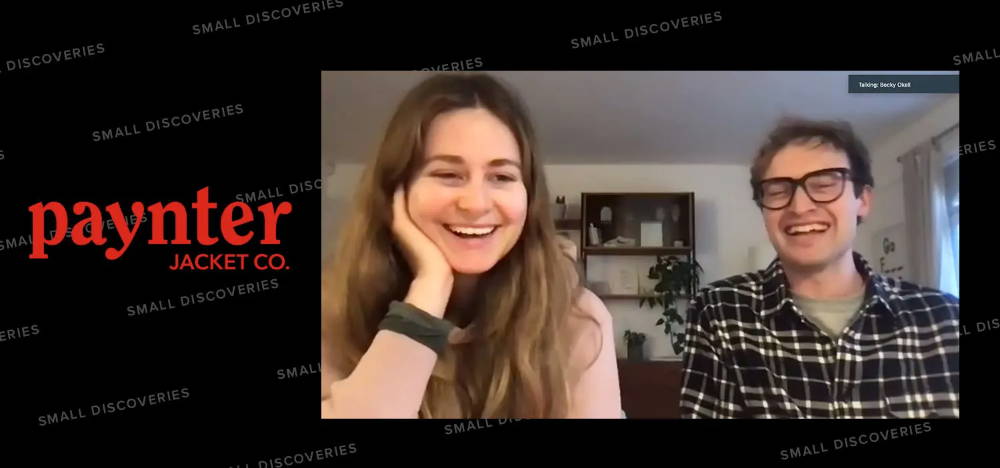 As part of our Small Discoveries series, we're sitting down with inspiring friends, over a beer, as they share small (but mighty) wins they've discovered during lockdown life. In this edition, we discuss finding creativity with Becky and Huw, the founders of Paynter Jacket Co.
Paynter make limited edition jackets sold in 'batches' three times a year. They release hundreds of jackets in each batch, selling out in minutes if not seconds. Although sold out styles have thousands on the waiting list, this is no 'hype brand', Paynter are bringing meaning back to clothing and changing what it means to be sustainable by making to order and taking customers behind the scenes as their jacket is made for them. Their no-waste approach to business has been touted as a business model of the future.
Founders Becky Okell and Huw Thomas remain the company's only employees and independent owners. Small Fact: They actually started Paynter just 3 months into their relationship!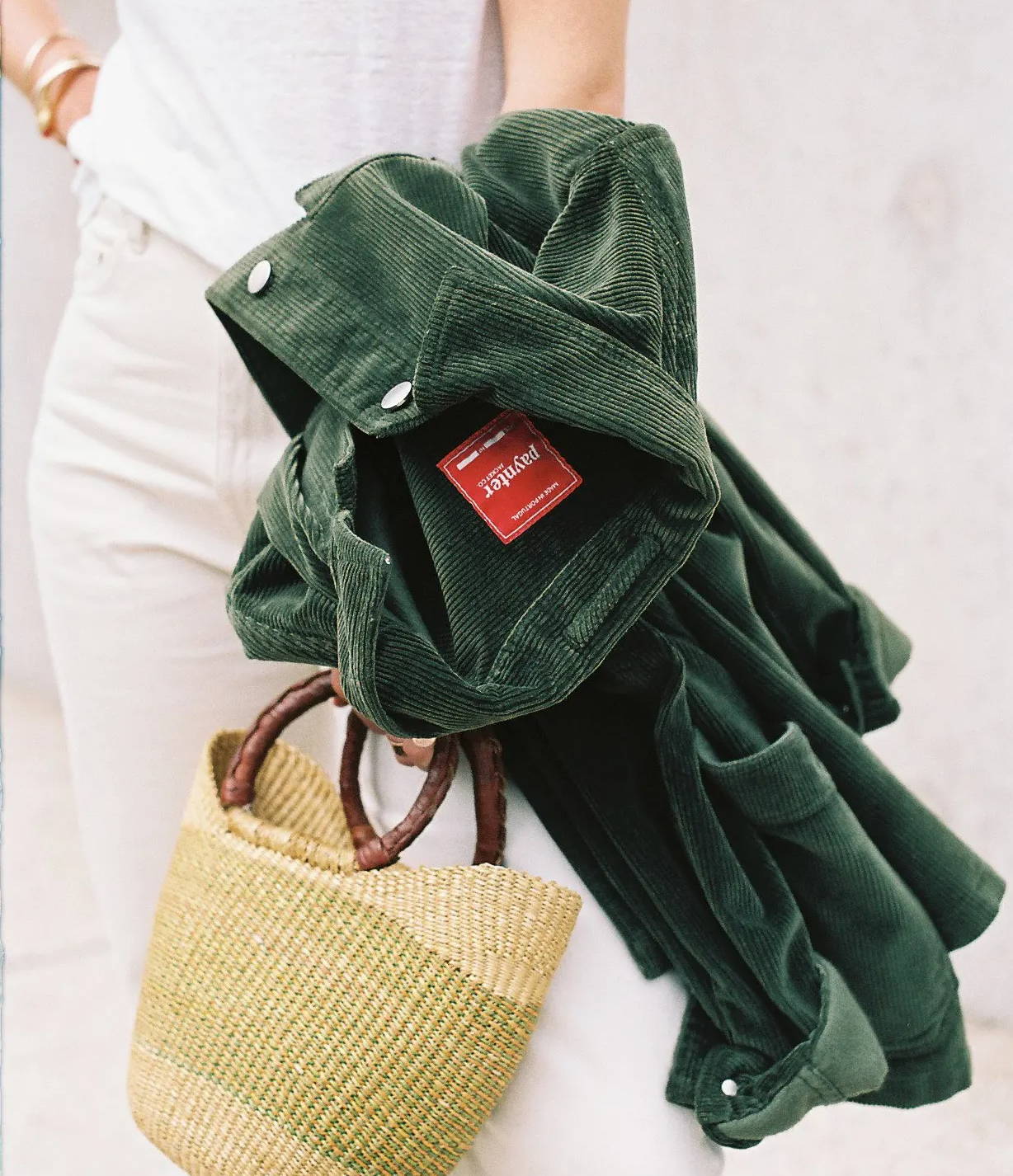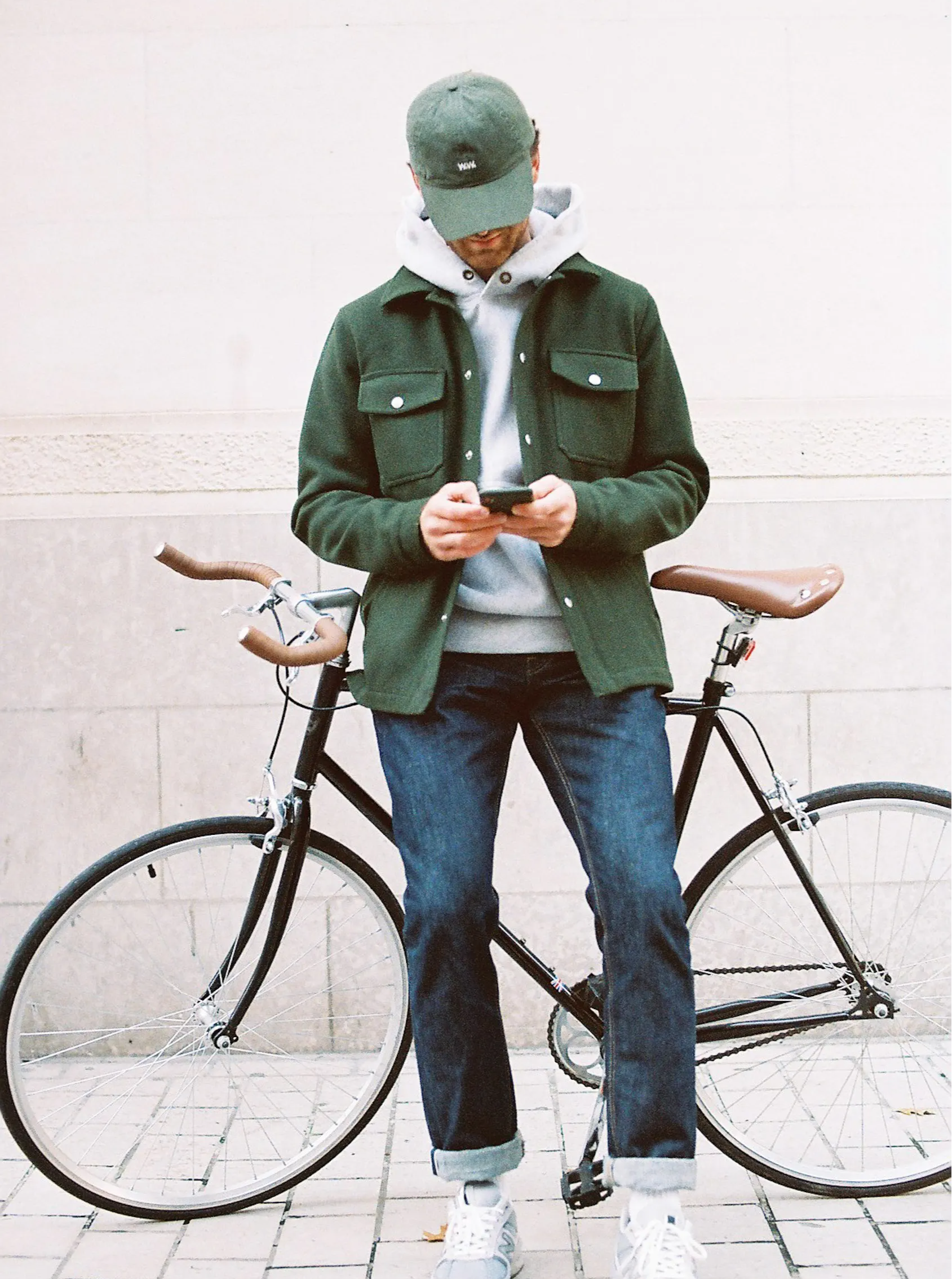 SB: How has your ability to be creative varied throughout the lockdown experience?
HUW: It depends...when the first lockdown happened we couldn't sell anything. Our factories closed up, our fabric mill closed. We really had to go back to the drawing board and think about what it was we could do next.
BECKY: We have really strong relationships with all of our suppliers, so we started to think about how we can support them to get back on their feet as soon as they opened again, which is where the concept for our NH-YES jacket came from.
HUW: In creative terms, it gave us a chance to get to know our customers and our communities so much better, which gave us licence to explore new things that didn't have anything to do with our jackets.
We spoke to a lot of customers via Zoom and the thing we really embraced was to just 'give'. Give advice, share experiences...it's led to some great projects, new friends and definitely helped us stay motivated.
SB: What is the most unexpected creative solution you've found during lockdown?
HUW: I think it was to embrace the creative problems you have in order to find a solution. Like, before going into lockdown, we were ready to launch our Applecross jacket. We'd been working on it for months, but when we suddenly realised that we had a lot more time from all of the delays, we just knew we could do better.
BECKY: We ended up changing it completely. We changed the fabric, we even changed the fit from unisex to women's and men's. It became a whole new jacket. So, since then we've entered a new frame of mind where starting again isn't a bad thing. When we start a new product design now, we always think, 'is this an Applecross moment?'. It's given us permission to take a step back and make it better. It's been a big lesson actually.
SB: Do you think collaborations have become easier or more difficult to create?
HUW: We definitely miss face-to-face time with our factories and workshops. When we get to visit mills and makers, and talk through design details, that's when the ideas really start to flow, and a lot of time & mileage is saved by meeting in person rather than posting samples back and forward. We can't wait to visit makers in real life again!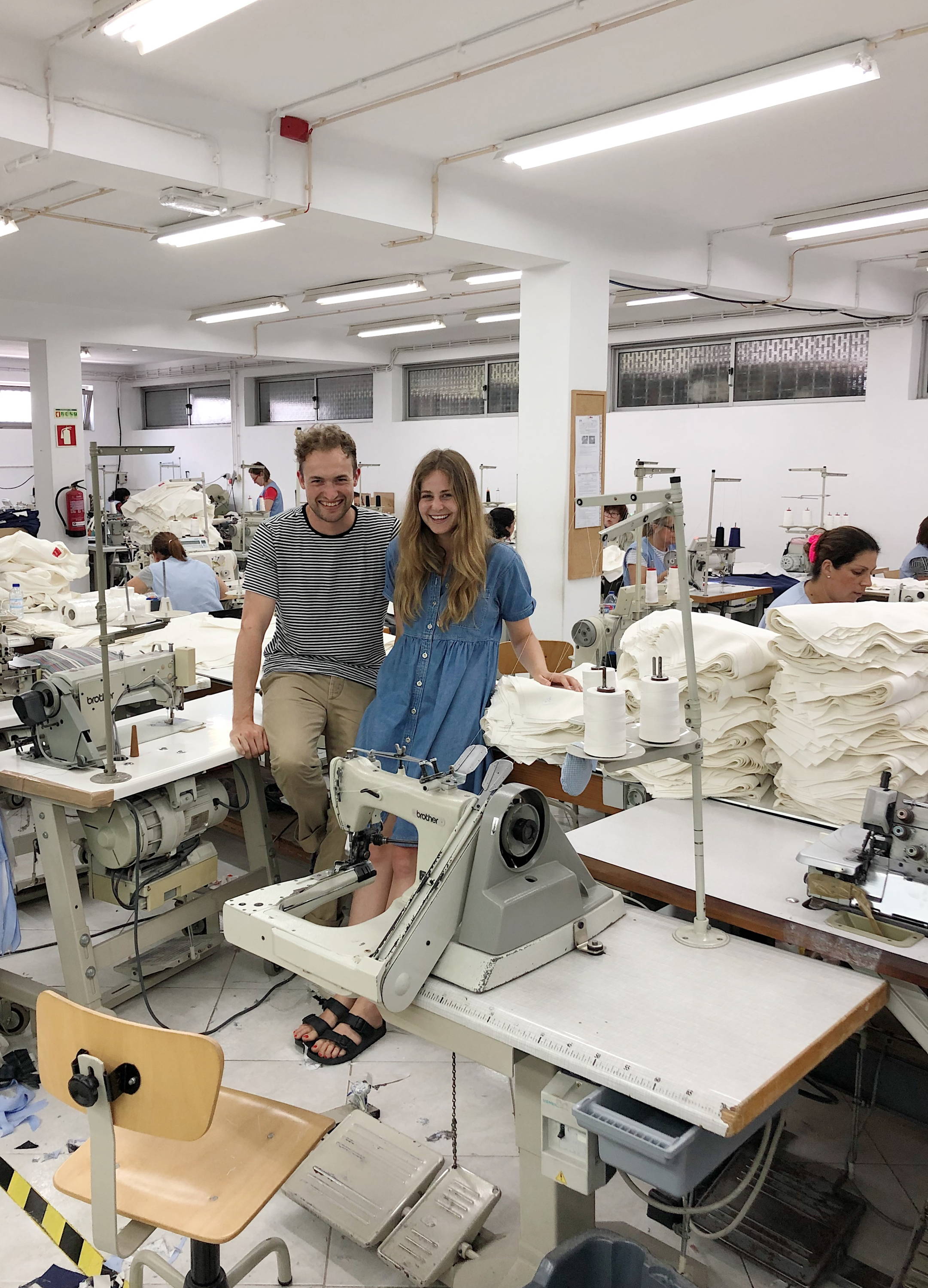 SB: Have there been any benefits to creativity or creative problem-solving that you've noticed during this past year?
HUW: We've had to make sure that we're always talking to other people, because otherwise it's just us in our spare room and we become one big echo chamber. We've got a lot better at sharing creative problems and chatting them through because you never know how other people's minds might work through it differently and that's been really interesting.
BECKY: I think you can often feel almost embarrassed by the idea of mentioning that you have a problem you need to talk to someone about, so you try to steer over ideas yourself instead of actually collaborating with people on solutions. We've found that when we talk to family about something, even though they work in different industries to the one we work in, they can come up with really logical suggestions. We've learnt not to be too protective about open sourcing questions.
SB: How have you turned the isolation experience into a source of inspiration?
HUW: It's really opened our eyes to finding new references digitally. We can't go out to museums, browse book shops or go through vintage archives, so adapting to things online was a big part of keeping things fresh.
BECKY: We're always looking at different industries to source inspiration from because we don't really identify with clothing in what we do. The internet is a great place to get lost in something completely separate to what you think you're looking for, but nothing will really be better than going back to museums and places that inspire you in person.
SB: Is there anything you're looking forward to doing creatively once things open back up again?
HUW: The joy of going into a factory and seeing something being made is definitely a big one. We took it for granted before when now it's something we can't wait to get back to, where we can see people working on all the processes that go into making our jackets at the factories and fabric mills.
There's also the pub. Who hasn't missed the pub? In the past we've booked out sections of a pub for a Christmas / anti-Black Friday party and we can't wait to do it again! The concept was simple. Come and join us for a pint, whether you're a customer or not, everyone was welcome. We can't wait to invite everyone back again.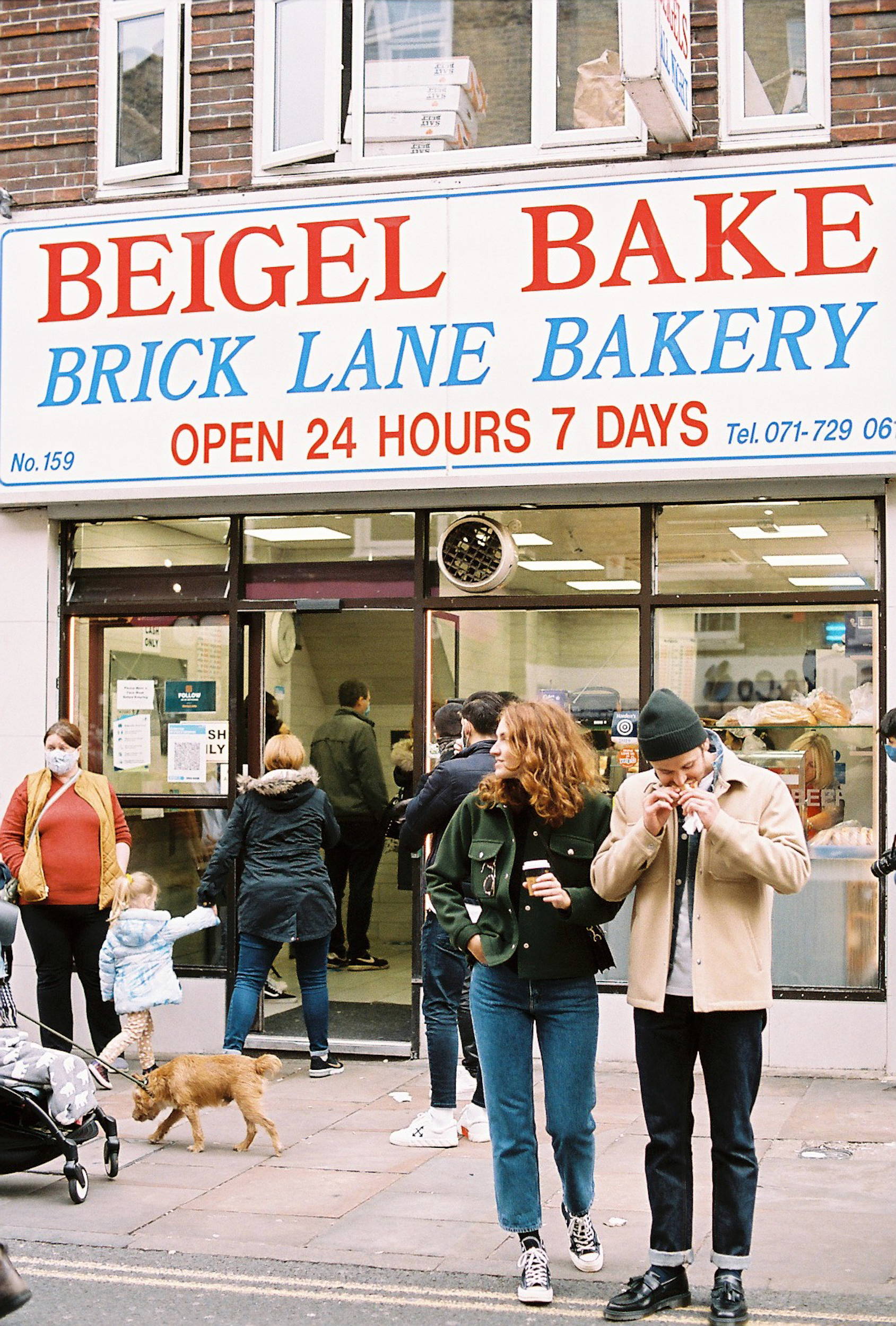 SB: What has been a 'small discovery' of lockdown that you now can't live without?
BECKY: It's really small, but personally, I like going for a walk and leaving my phone at home. It's been absolutely lovely. When it's really late at night and you don't actually want to watch TV anymore and you just need something new, that's something I've really enjoyed.
HUW: Sometimes we'll go for a walk with a pen and paper and come home with the most bizarre ideas that came out of chatting things through in a different space. We end up propping the piece of paper on one of our backs while one of us quickly jots something down, we look like such geeks but it really works.
BECKY: It's also helped to get used to not needing to take in new information every hour of every day. We're both trying to learn how to not do very much, which is really hard, but makes a big difference.
SB: What would be your top-line recommendations for those that are in a creative 'rut' at the moment?
HUW: I'd say don't be afraid to start with the problem. Some of the best creative solutions we've ended up finding have come out of having to face a big problem first. I think the best ideas always start like that rather than trying to force something out of nothing. It's how you know there's a purpose behind it.
BECKY: It's true, that's how the fabric deposit scheme came about. We kept selling out of runs in minutes and it left people disappointed and saying that it's difficult to support our purpose as a brand when they literally can't buy anything. It was difficult because we don't want to over order and end up with lots of waste, so the fabric deposit scheme ended up being a way to give everyone a chance to get a jacket without us having to worry about anything being left over. Asking people to commit to buying the fabric upfront started out as an experiment, but now it's something we'll keep doing.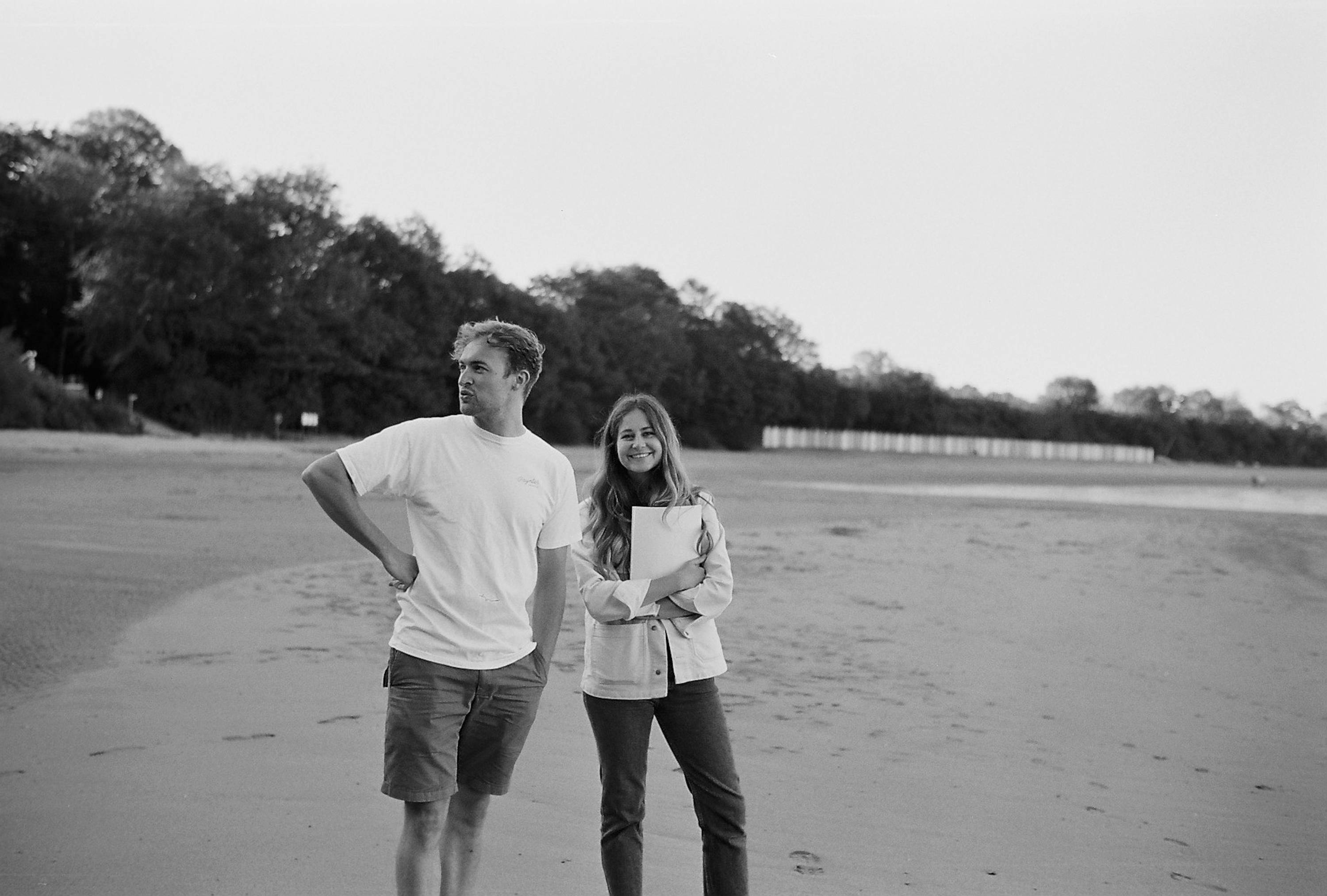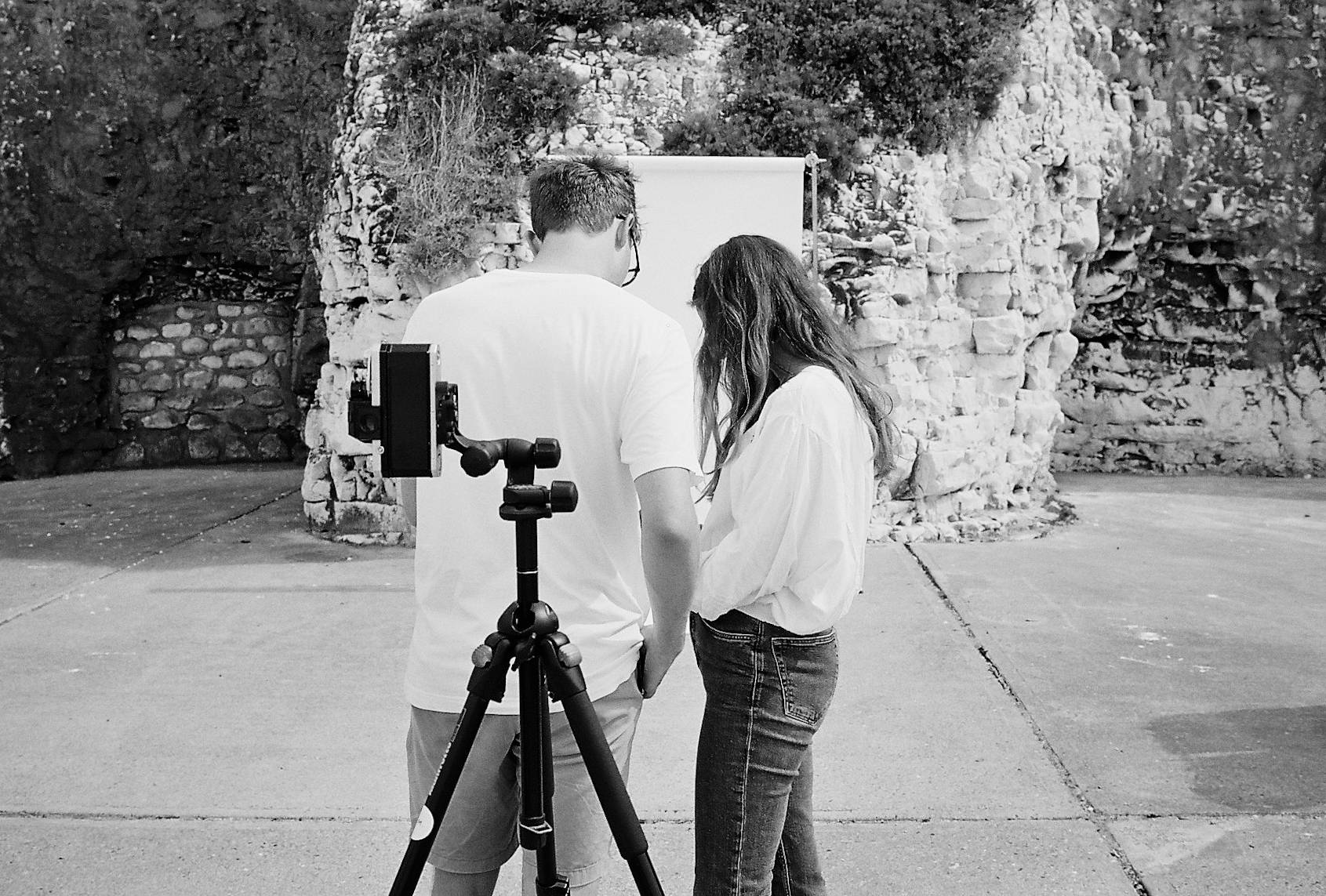 ---