Why Small Beer is the best office beer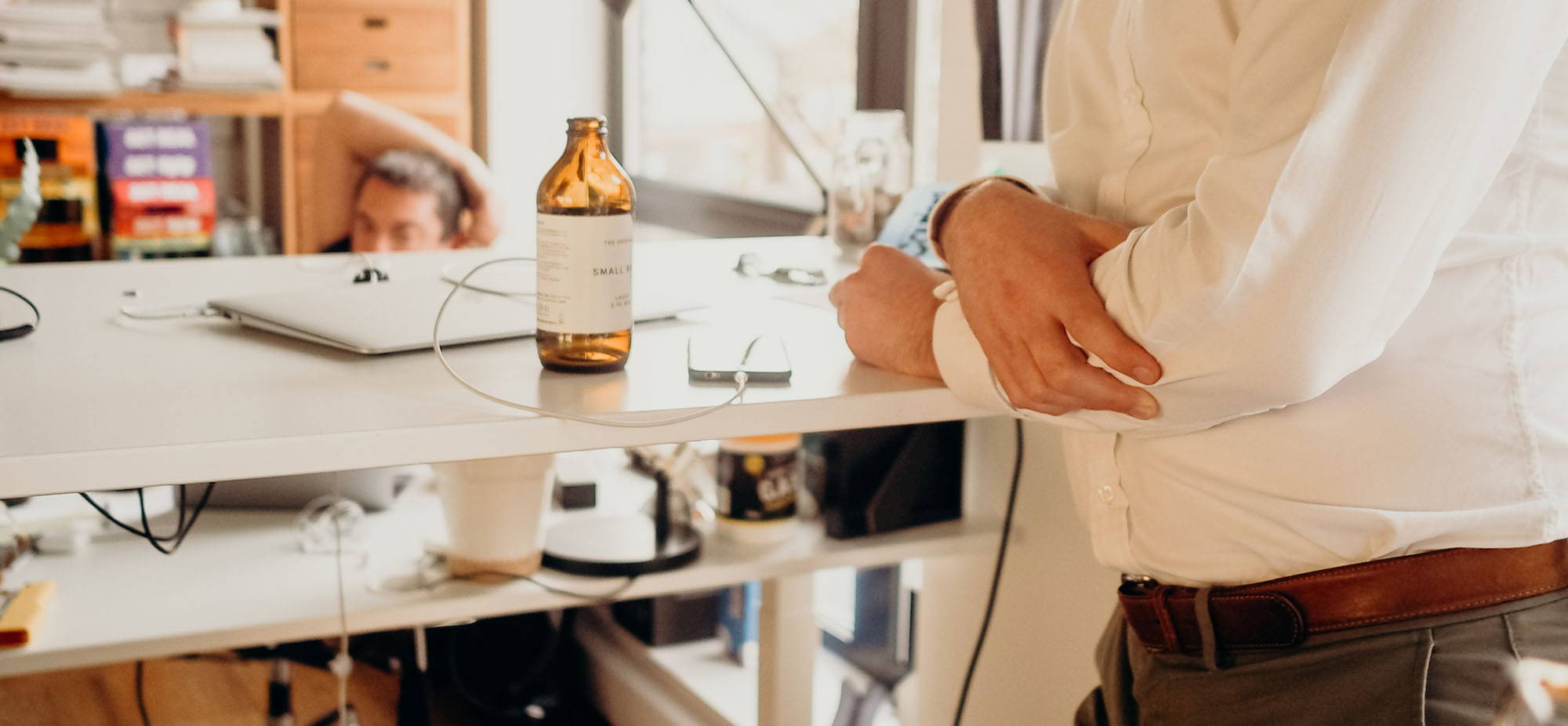 Where and how we work has changed a lot, but with more of us returning to the office in some form or another, what awaits at the end of the commute has never mattered more. When it comes to office perks, taking a moment to unwind with a low ABV office beer with your colleagues, enjoy a lunch with clients or toast to the final hours of the working day are all benefits that working from home isn't able to offer. So far from the
office beer
being an afterthought, it's never been more important to find something that caters to all of those occasions. Enter Small Beer, with our lower alcohol beer making the perfect office companion
.
Why your
office beer
should be below 2.8% ABV
The body's natural diuretic limit is around 3%, which means that anything under this alcohol content is more hydrating than dehydrating. So if you're drinking one of our Small Beers (which are always below 2.8%) as your choice of office beer you are far more likely to be left with no hangover the following day - the ultimate perk when socialising in the middle of the working week.
Aside from it's hydrating properties, the beauty of Small Beer lies in the fact that it still contains some alcohol content, giving you that gentle buzz associated with drinking. We've also reworked the brewing process to focus on flavour maximisation over alcohol creation. Through long lagering periods and the use of twice the typical amount of ingredients per percentage point brewed, we're able to produce beer that's full of flavour at our lower, office beer friendly strength. This means that you can enjoy an office beer during the day, or in the evening during the week, without it getting in the way of your tomorrow.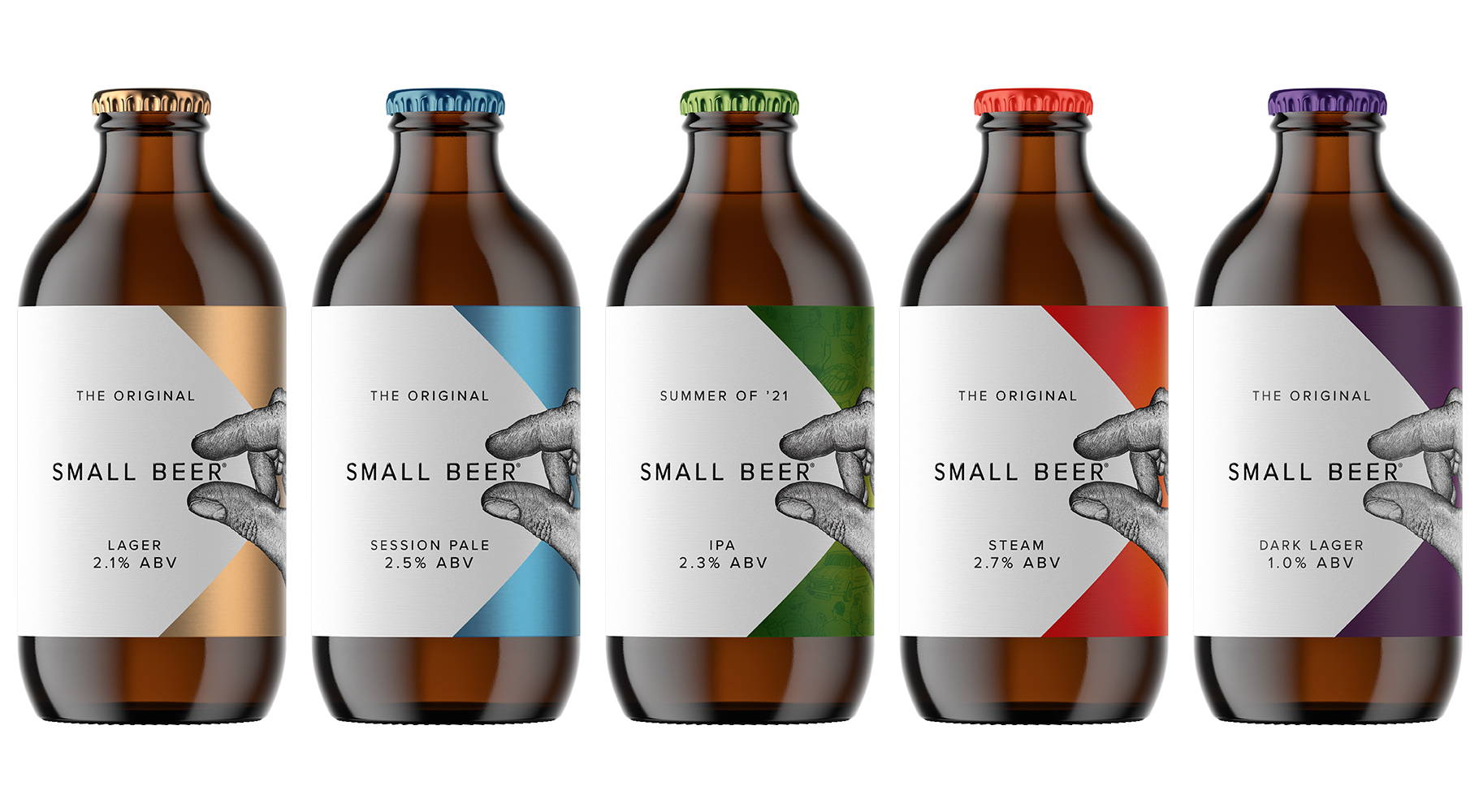 We have lower alcohol office beers to suit everyone's taste. A Small Beer for everyone
.
As the world's first brewery to specialise in the sole production of lower alcohol beer, we have dedicated our expertise to creating five classic beer styles, catering to a multitude of tastes and preferences. Our range of lower alcohol beers make for the perfect line up of office beers, spanning from 1% - 2.7%, our ingredients are responsibly sourced and sustainably brewed, producing beers that are vegan friendly and most importantly, taste delicious.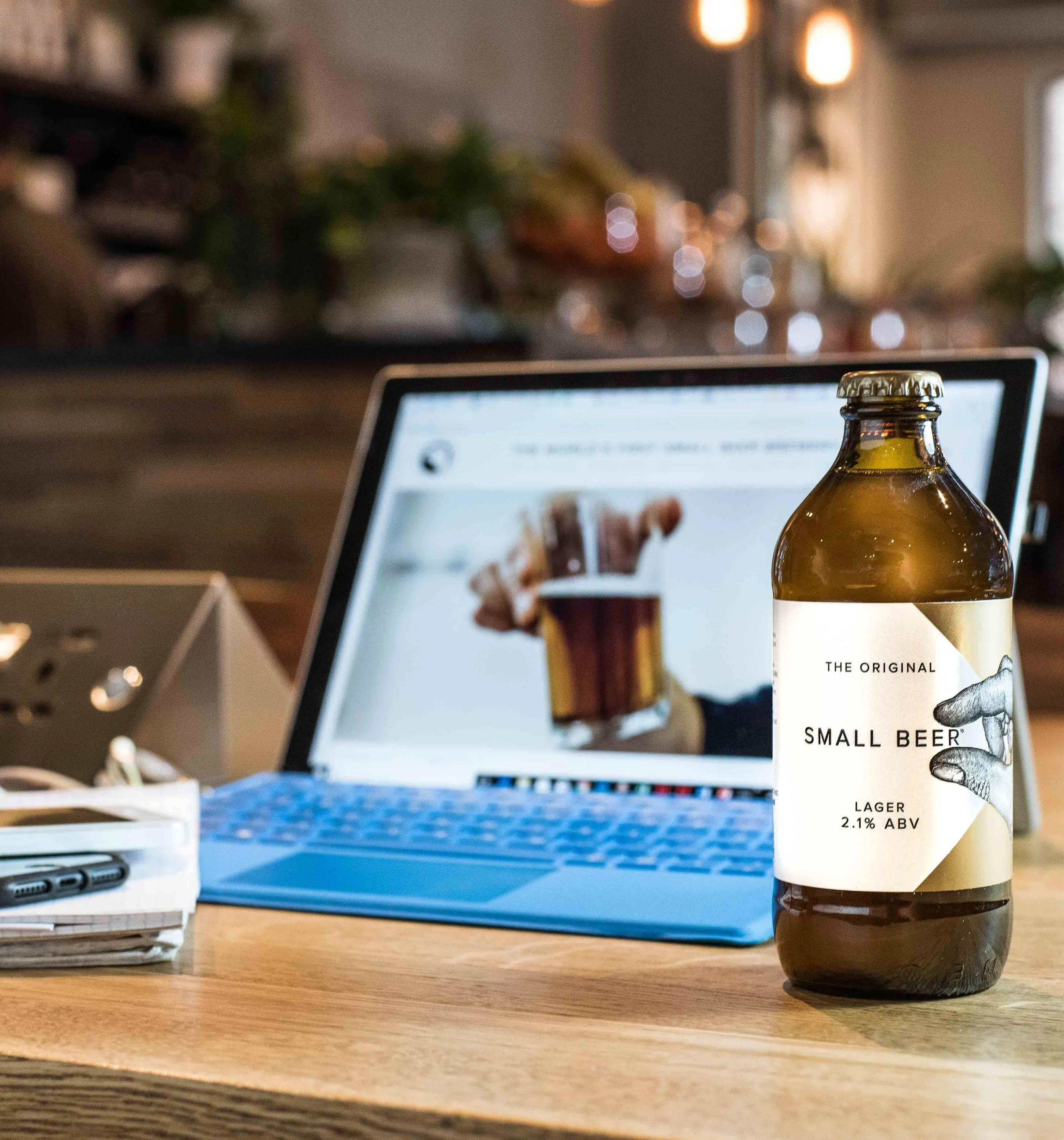 The ultimate
office beer
We believe that the future of drinking lies in lower alcohol beer, as it bridges the gap between the extremes of 'drinking' and 'not drinking'. We don't think that moderation should mean compromise, especially when it's possible to enjoy the best office beer with no hangover in sight. So, as many of us adopt more of a 'live for the week' approach, an office beer below 2.8% means it's never been a better time to work hard and play hard.
Office beer subscriptions
have never been easier
Get in touch with our friendly team to find out how Small Beer can become your office beer of choice. We have a simple subscription package in both bottle and keg format that you can amend or cancel at any time. We'll deliver your office beer directly to your workplace, so you can enjoy our lower alcohol beers without the fuzziness. Contact us today.
---
---