Where To Find Small Beer In Europe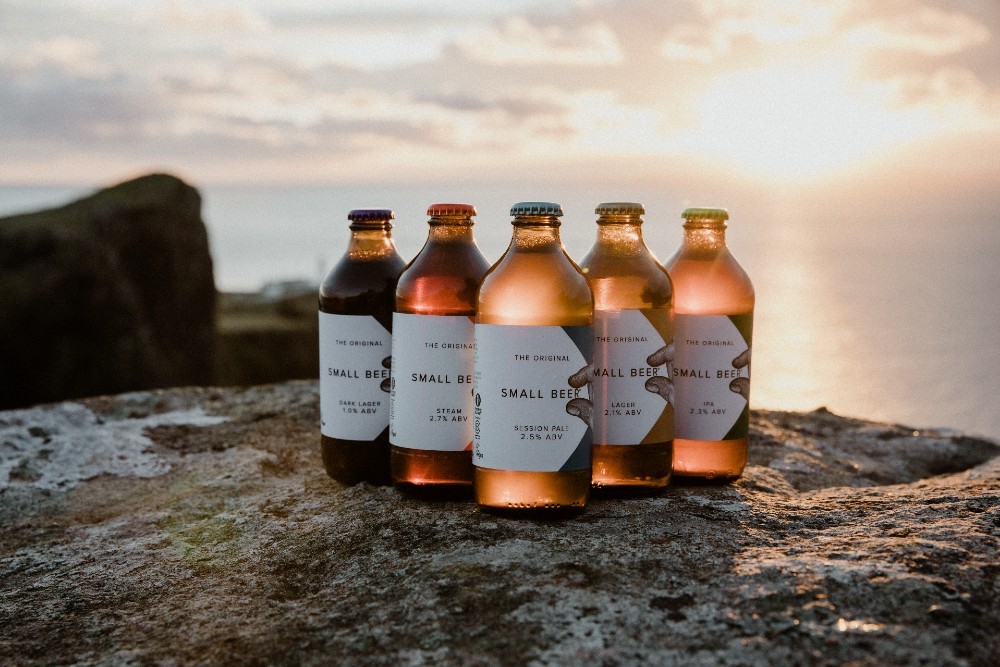 We are often asked by Small Beer drinkers where they can find our lower alcohol brews in Europe and whether we ship our beers internationally. The good news it's now much easier to get your hands on a bottle of Small Beer outside of the UK. If you live in Europe, read on to find out what this means for you.
DOES SMALL BEER DELIVER TO EUROPE?
All of our Small Beer bottles, including our mixed cases as well as our craft beer gift pack, are now available for delivery from our website to the following countries in the European Union:
Denmark
France
Italy
Republic of Ireland
Spain
Shipping prices on orders to Europe are calculated once you have confirmed your address in the checkout stage.
We cannot deliver cans of beer, mini kegs or clothing outside of the UK right now, but as we have five classic beer styles in our range, there are still plenty of products for you to choose from if you live in Europe.
If you would like to order Small Beer to a country that is not listed above or if you have any further questions about delivery to the EU, please email info@smallbeer.co.
HOW DO YOU ORDER SMALL BEER TO EUROPE?
If you live in Denmark, Ireland, Italy or Spain, or you want to send a gift of Small Beer to someone does, we have tried to make it as easy as possible to order from our website.
When you visit our website from one of the countries that we deliver to, the prices on our products should be displayed in your local currency automatically. If this doesn't happen, there is a dropdown menu in the footer of our website (located at the very bottom of this page) that allows you to a select the country you wish to deliver to.
Now for the fun part... take your time to browse our range of bottles and add the products that you wish to purchase to your cart.
Once you are finished shopping, navigate to your cart where you will be able to add a a gift note or any delivery instructions.
Place your order and then enter your address on the next screen, which will allow us to calculate the cost to deliver your order to you. Finally, all you have to do is continue to the payment screen and confirm your payment details.
CAN YOU GET SMALL BEER DELIVERED TO THE USA?
Unfortunetly, we cannot deliver Small Beer to the USA right now, but if you are interested in stocking Small Beer, please email trade@smallbeer.co.