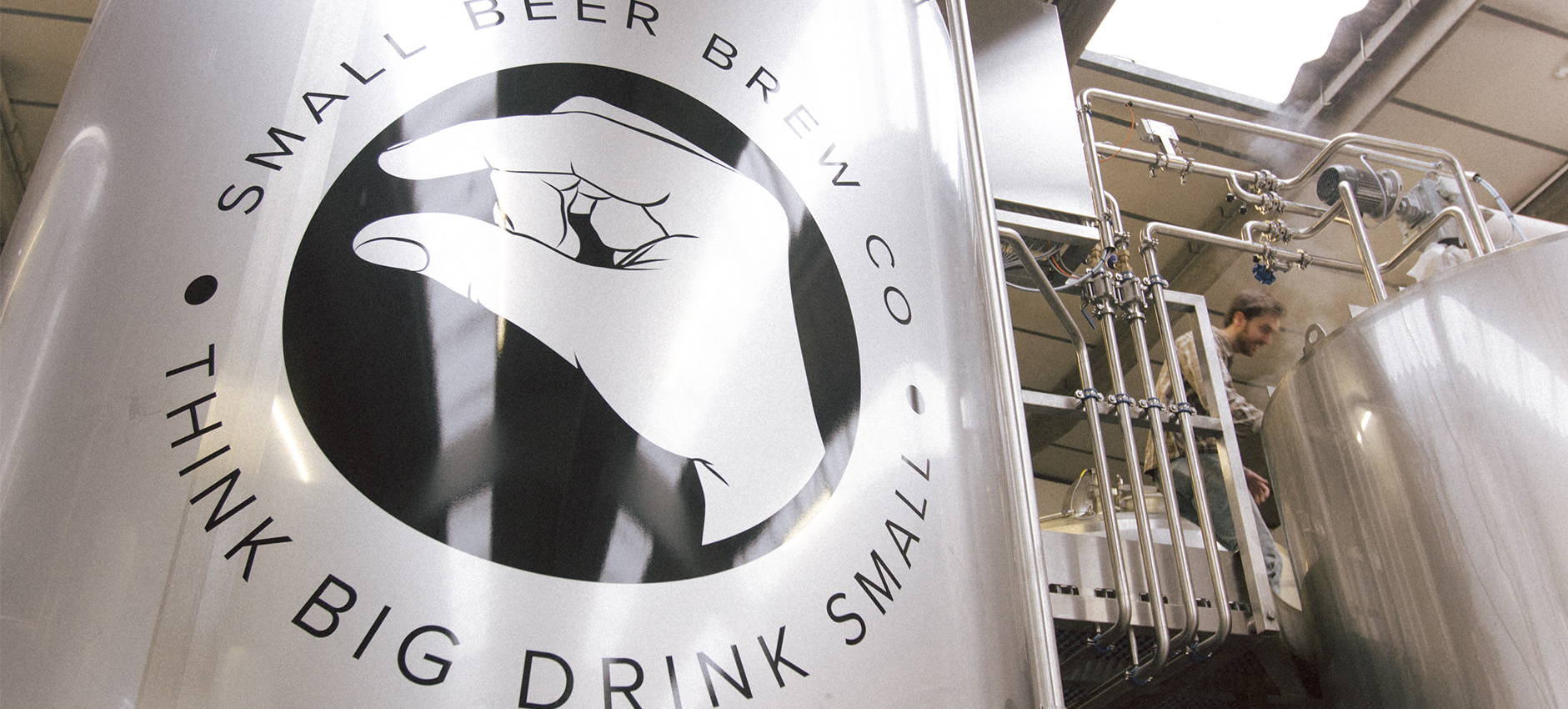 Sustainable Beer
What does it mean to be an ethical beer, an ethical business, an ethical brand?
Using the term 'ethical' in relation to an organisation or product means that the business is influenced by moral principles. Depending on what these moral principles are, which can be anything from the product's raison d'être, the method of production, supply chain strategy, or how staff are treated, a business can behave responsibly in many different ways. While the idea of 'ethical' certainly implies 'better' from a doing-your-bit standpoint, it's worth remembering that it's a label that is open to interpretation, which can just as easily be applied to one of the above, as it can be to all of them. So, just how ethical a business is boils down to the depth and scope of actionable philosophies that shape day-to-day operations and thinking.
Since we opened Small Beer's brewery doors, managing our environmental impact has been at the heart of our beer mission. From our infancy, we've set out to build a sustainable beer, brand and business that's here to last and a vital part of that longevity is dependent on our genuine respect for the world we brew in.
We've been sure to create a sustainable beer in every sense. We haven't waited to 'make it big' before doing our moral spring cleaning to whip the business into responsible-shape. Instead, far before we sold our first bottle of beer, we put our money and our motivation behind re-working the brewing process to use as much renewable energy and produce as little waste as possible.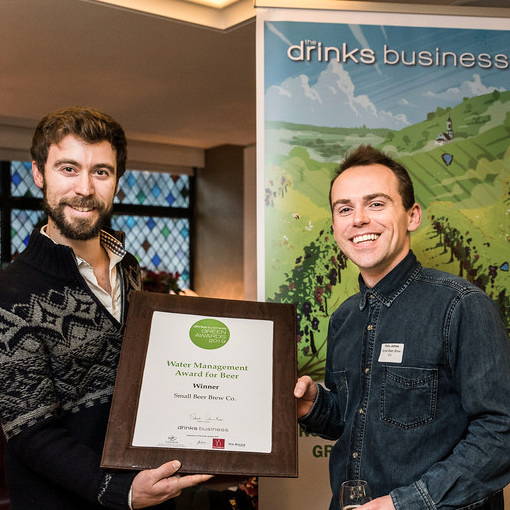 If you're looking for a sustainable beer, one of the first things you should look at is a brewery's water policy. While this might not sound the most glamorous, water is often a major requirement and waste product of the brewing process, despite it being an immensely valuable resource.
We've drastically cut the water needed to brew our Small Beer. Where industry standards typically required 8-10 pints of water for every pint of beer brewed, we've designed a brewing kit that requires just 1 ½ pints of water to brew one pint of Small Beer.
Since embarking on our first commercial brew in 2017, we've saved more than 3.4m L of water, inspiring positive change across the industry and securing ourselves a Water Management Award for Beer from The Drinks Business Green Awards.

Sustainable beer & packaging
When it comes to choosing a sustainable beer, consider packaging. Not only are there extremely mixed messages surrounding what the best materials to use are, there are some brands that deliberately choose sustainable packaging or slogans on their packaging to imply that every stage of their production process reflects similarly sustainable decisions. This unfortunately isn't always the case. When it comes to making these sorts of decisions at Small Beer, just one of the many ways we've chosen to package responsibly is by choosing to use stubby bottles, not only because they look fantastic, but because their design allows 672L of beer to fit on one pallet vs. the usual 480L. This helps us reduce our carbon footprint by maximising efficiency of transporting full and empty bottles throughout the supply chain.
Sustainable beer & supply chains
The difficulty in understanding supply chains in order to make a sustainable choice as a consumer, lies in the fact that so much of it is hidden from easy view. There are many moving parts and different stakeholders involved, making it challenging even from within a business to keep sight of the bigger picture.
When it comes to producing our beer, each step of the way has been carefully constructed to ensure that we're making responsible decisions by working with the right people in the right way. How we source, use and dispose of our grain is just one example of the careful consideration that goes into brewing sustainable beer that we can be proud of.
All of our grain is sourced from Warminster Maltings, who have been the leading specialists in their trade since 1855. Warminster hand selects the breweries they supply and deliver the grain directly to our South Bermondsey brewery. After the brewing process is complete, we carefully collect the spent grain and send it to a farm partner to be used as feed for their Dexter cows. The farmer tells us that the high water content of the grain means that his cows are more hydrated and drink less water from their troughs than on haylage, further reducing water usage at the heart of another business.⁠
We donate our used grain sacks (which can't be filled again by our malt supplier) to BOST, a social and environmental charity, based locally, who use them for storing and moving gardening materials across their neighbourhood programmes.⁠
Sustainable beer & B Corp™

The above are just a few factors that have contributed to Small Beer becoming London's first brewery to achieve B Corp™ certification, which recognises companies for using business as a force for good. Though we're proud that this acknowledges a number of core values that have shaped the building blocks of Small Beer, we don't consider ourselves to be a sustainable beer in an eco-warrior sense of the phrase, we're simply a great tasting beer that brews with our world in mind. The way things should be.
WHAT IS B CORP™?
There are over 2,500 Certified B Corporations® from more than 130 industries and 60 countries with 1 unifying goal: to redefine success in business. B Corps™ are leaders of a global movement of people using business as a force for good™.
If the above demonstrates anything, it's that the idea of being 'ethical' can be implemented at the forefront of a business for all to see, as well as under the surface. The more ways in which an ethical decision has influenced general practices, the more ethical the business. To find out whether a brand is superficially or sincerely serving their moral principles shouldn't be too difficult to get to the bottom of if you know what you're looking for. As is often the case, when it comes to making sustainable choices, knowledge is power.
Words by Isabelle Gormezano Marks