Looking for

corporate gift ideas

?
Delight your team with a delivery that brings you together, even when you're apart.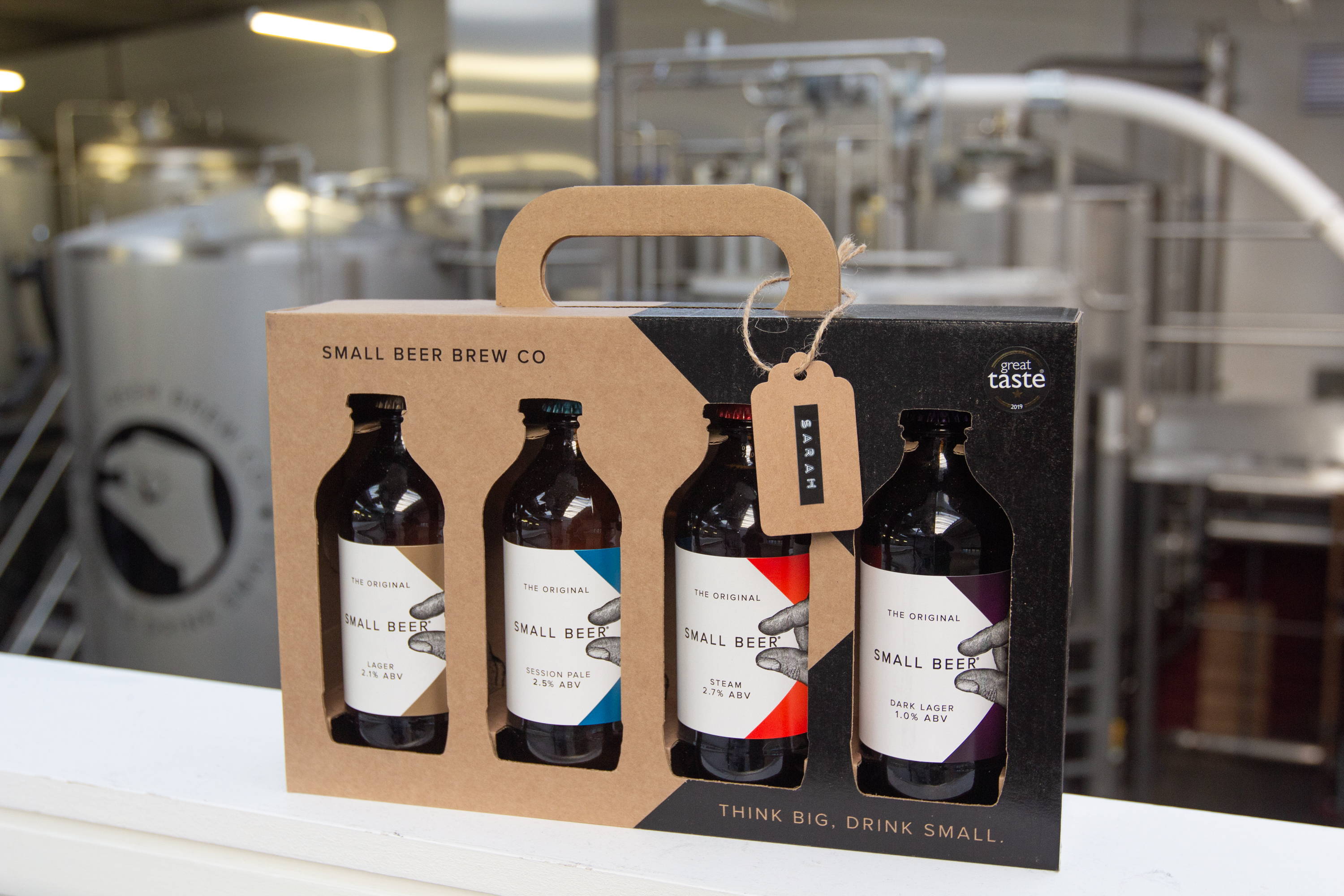 With a range of four very different beer styles below 2.8%, we like to call Small Beer the home of Lower ABV or as we like to call it in the brewery, The Sociable ABV. With taste profiles to suit every palate, perfectly paired with a lower alcohol content, we have something for everyone to enjoy at any moment, big and small.
Whether it's a quarterly company get-together, or an end of team week drinks online, our perfectly formed Small Beers are full of flavour and session-strength so nothing will get in the way of your Hangout or Zoom, having a great time, nor your team's productivity the following day.
The power of any team lies in togetherness. With complementing strengths, shared minds and good old fashioned support, there's a reason why the phrase 'united we stand, divided we fall' has stuck around for so long. It's also the philosophy that gets our Small Beer team out of bed and into the brewery each and every morning, because our beer is specifically brewed to bring people together.
Take a look at just a few corporate gift ideas we've designed so that you can bring your team together, over a Small Beer, even when you're apart...
Corporate Gifting Bundles
Get in touch with our friendly Small Beer team to put together a bespoke package that suits you and your way of working… From personalised gift messages to digital brewery tours, your logo on a gift tag, to beer being delivered directly to your team's doorsteps. We'd love to help create the perfect Small Beer experience however big or small...
Contact us:    info@smallbeer.co    |    020 7096 2353