Buying Beer for your Staff or Work Team
Looking for corporate gift ideas?
Delight your team with a delivery of a Small Beer corporate gift set that brings you and the team together, even when you're apart.
With a range of four very different beer styles below 2.8%, we like to call Small Beer the home of lower alcohol beer. With our corporate gift sets offering taste profiles to suit every palate, perfectly paired with lower alcohol content, we have something for everyone to enjoy at any moment, big and small.
Whether it's a quarterly company get-together, or an end of team week drinks online or in person, our corporate gift sets include four Small Beers that are full of flavour and at a session strength so nothing will get in the way of your work and having a great time. We also have an office beer subscription, so your team can enjoy Small Beer at the end of a busy day.
---
"Our company held an online tasting event with Small Beer last week. It was a great success and thoroughly enjoyable. James acted the perfect host giving an informative yet relaxed introduction to the brewery's four brews, mixing some beer-making history and just the right level of technical know-how to keep us all entertained. The beers are fantastic and we all came away as new or reaffirmed fans with something for everyone. The stand out winners with our group were the Lager and Dark Lager. So much flavour and so little guilt on a Thursday night – what's not to like!"
Chris, Standage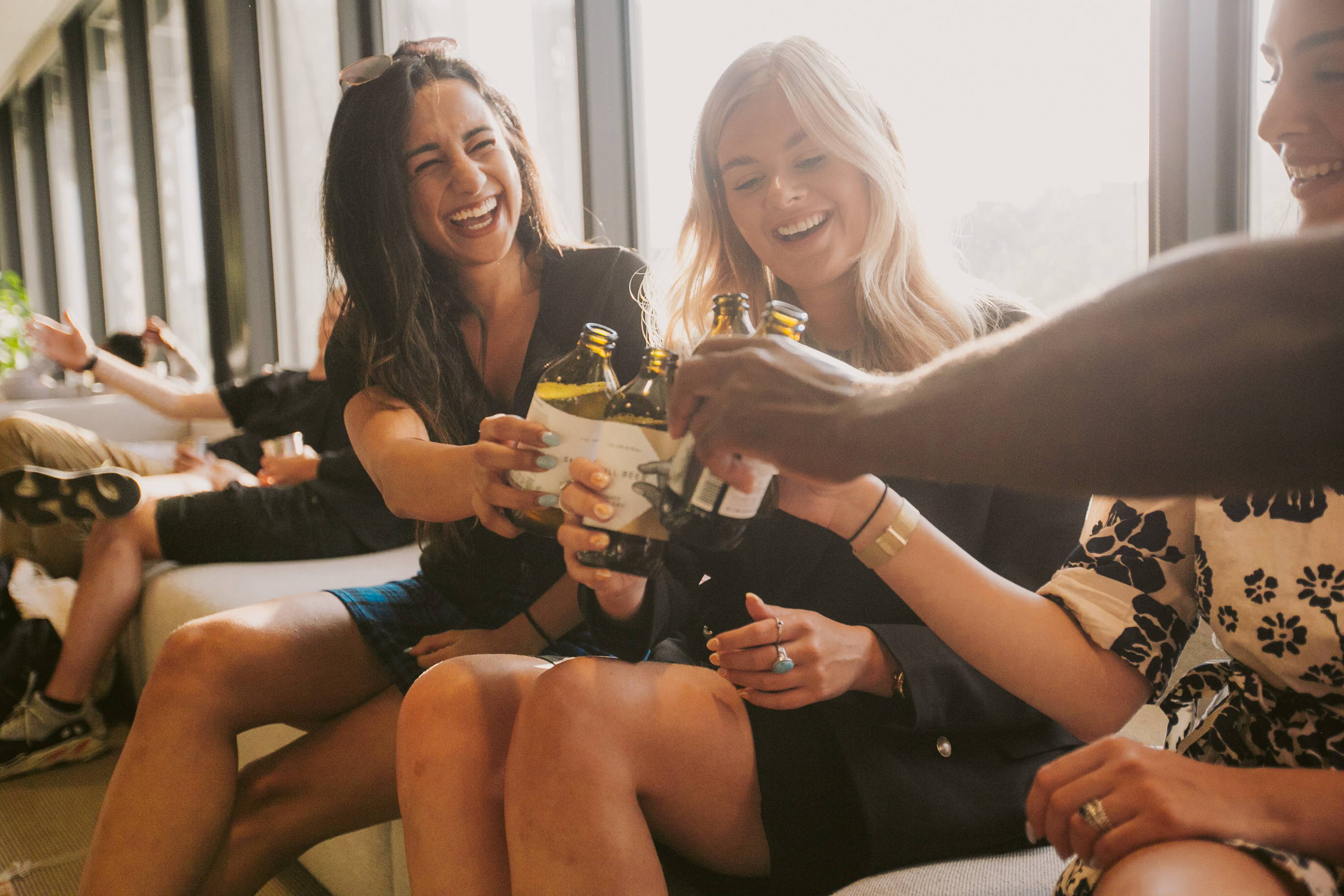 ---
Corporate gift set bundles
Our friendly sales team can put together a bespoke, corporate gift set that suits you and your company's way of working. From personalised gift messages to digital brewery tours, your logo on a gift tag, to beer being delivered directly to your teams' doorsteps. We'd love to help create the perfect Small Beer experience.
To find the perfect Small Beer gift for your team, please email harry@smallbeer.co or alternatively, you can call us on 020 7096 2353.